2016 AKC Legislative Conference Empowers Dog Advocates from Across the U.S.
Animal advocates from Maine to Hawaii traveled to the 2016 AKC Legislative Conference in Raleigh, NC to learn about current trends in canine legislation and how to effectively protect the rights of dog owners, exhibitors and breeders.
More than 80 AKC Legislative Liaisons, club and federation representatives, and animal welfare leaders shared their experiences, learned from experts, and received new data and tools to help inform and empower dog advocates in their states and communities. The July 22-24 conference provided training on how to successfully oppose problematic canine legislation, proactively support positive measures, counter false information, and improve the well-being of dogs.
"Conference participants take home ideas to inspire advocacy, refute misinformation, and fight bad proposals. We hope everyone made new contacts and received important data that will help them increase grassroots involvement among dog lovers back home," said Sheila Goffe, AKC Vice President, Government Relations.
Three days of intensive learning and networking
The conference began on Friday with a tour of AKC offices, followed by an evening screening of "The Dog Lover", with commentary by Craig Curry of Protect the Harvest. "This is ammunition that the animal welfare community needs for arming itself against animal extremism," Curry said.
The Saturday session opened with a discussion of tactics to engage club and federation members in effective advocacy, presented by AKC Government Relations team members Jennifer Clark, Phil Guidry and Sarah Sprouse.
"The energy was amazing. Everyone was waiting outside the conference room door Saturday morning, coffee in hand, after traveling all day and viewing the late-night movie on Friday," said Patty Van Sicklen, AKC Legislative Analyst and conference coordinator.
Next on the agenda was Mike Williams, founder of MW Capitol Strategies LLC and Senior Advisor with Kelley Drye & Warren, who provided a brief overview of the upcoming Congressional and Federal elections.
He was followed by Beebe R. Frederick III, Southern States Director for the Congressional Sportsmen's Foundation, who discussed the structure of national and states' sportsmen's caucuses and how these bi-partisan organizations work to protect and advance the rights of hunters, trappers, and recreational shooters and anglers.
Patti Strand, National Director of the National Animal Interest Alliance (NAIA) provided information on the growing dog sales and importation industry operating under the guise of dog rescue. Barbara Reichman, NAIA Shelter Project Director, reviewed the animal shelter statistics that are available on the NAIA website.
Joe Wilson, special counsel at Kelley Drye & Warren LLP, discussed steps that animal owners should take when animal control seeks access to their property or animals and protocol for responding to a search warrant.
In one of the most riveting sessions of the conference, keynote speaker Dr. Cindy Buckmaster, Director, Center for Comparative Medicine and Associate Professor, Molecular Physiology & Biophysics, Baylor College of Medicine, admonished animal advocates for failing to educate the public about their hobbies, breeding programs and the good work they do. She said that animal rights fanatics have filled this informational void with fiction, and challenged true animal lovers to speak now, or forever rest in peace.
"I'm glad she's on our side!" said a conference participant following Buckmaster's presentation.
Saturday's program ended with a workshop on how to write effective commentary that influences policymakers, conducted by Eric Rosenberg, and Greg Stanko.
Sheila Goffe opened the Sunday session with a presentation on how AKC is raising the bar for dog care and advocacy. Topics included new AKC initiatives to improve canine health and well-being and how AKC, AKC affiliates and clubs are developing partnerships to assist communities in areas that range from disaster relief to search and rescue, acquiring and protecting police dogs, assisting animal shelters, and supporting domestic violence shelters that enable victims to keep their pets. She also outlined new advocacy tools from the AKC Government Relations Department.
Julian Prager spoke on statutory requirements and regulatory construction in animal welfare law, and how both legislation and regulations affect dog owners.
The conference concluded with a panel discussion in which representatives of AKC clubs, federations, and animal welfare activists discussed their state and community outreach programs and how they work with legislators and advocacy groups to protect the rights of animal owners.
Randie Blumhagen discussed how purebred dog fanciers worked to protect New York City carriage horses and the livelihoods of their owners and drivers. Wendy Jordan of the Welsh Springer Spaniel Club of America shared tips and communication skills to utilize when addressing legislators and guidelines for engaging in lobbying activities. Gail LaBerge of the Georgia Canine Coalition spoke about working with legislators, sportsmen and agricultural interests to protect the rights of all animal owners. Christopher Sweetwood of the Trap Falls Kennel Club discussed effective programs for increasing community involvement.
Info and tools to share back home
"We are energized by the devotion and knowledge of everyone who came to the conference and by those who get involved because of their love for dogs. By working together, we can ensure that future generations will be able to own, train, compete with, and breed quality dogs. Take this information home, share it, and use it," Goffe said.
"Thank you to our speakers, panelists, the GR team, and especially GR Research Analyst Melissa Ferrell, who kept the presentations queued up and running. We hope to see everyone again in 2018," Van Sicklen said.
The AKC Legislative Conference is one of many resources that Government Relations offers to dog owners who want to become a better educators, motivators, and promoters of affirmative messaging about purebred dogs, dog breeding, canine events, and the joy of dog ownership. For more information and canine advocacy tools, visit www.akc.org/government-relations or www.akcgr.org.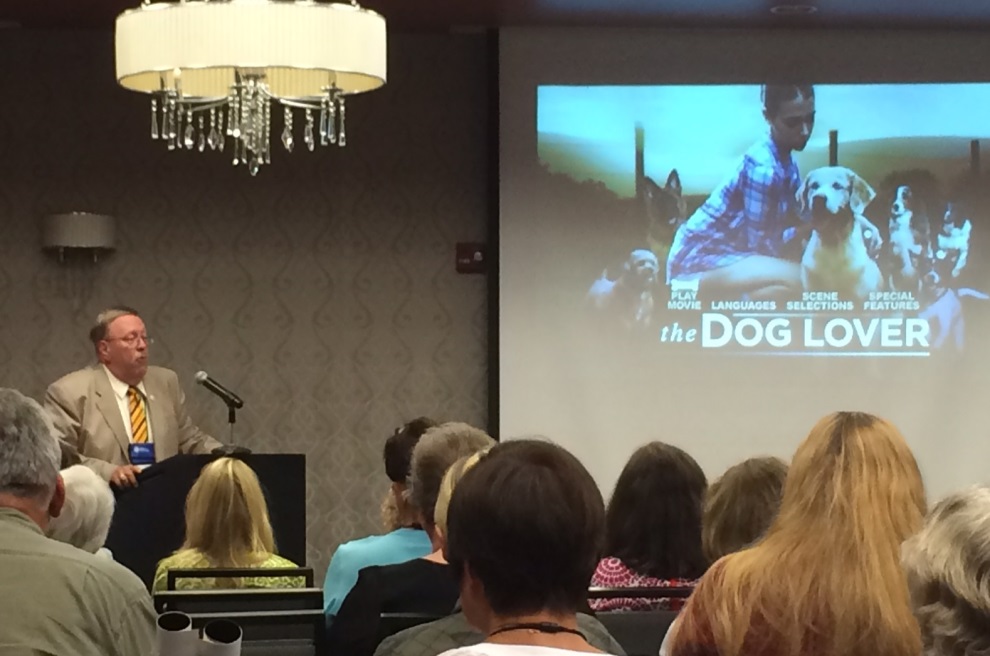 Craig Curry of Protect the Harvest. Photo by Jennifer Clark © American Kennel Club.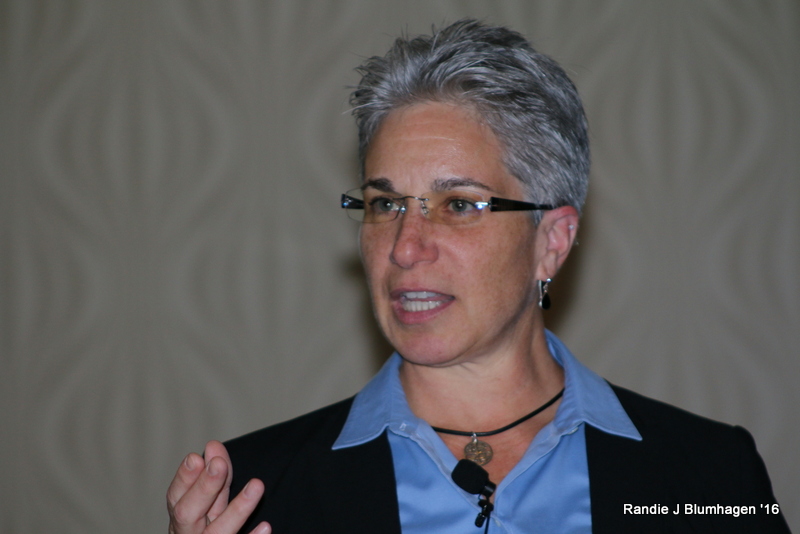 Keynote speaker Dr. Cindy Buckmaster. Photo by Randie J. Blumhagen © American Kennel Club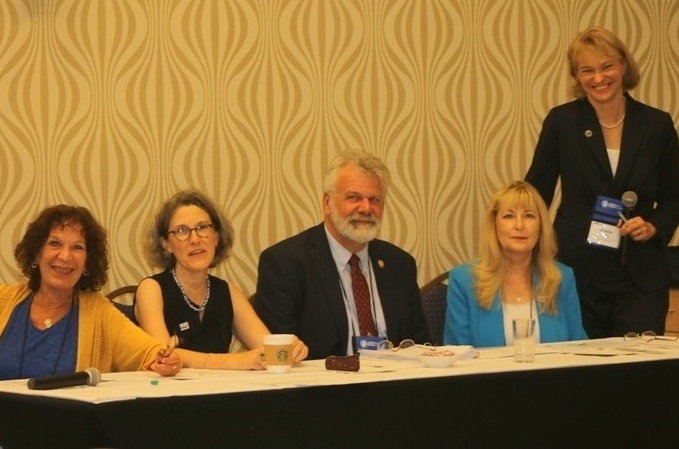 Panelists Randie Blumhagen, Wendy Jordan, Christopher Sweetwood, Gail LaBerge, and Sheila Goffe. Photo © American Kennel Club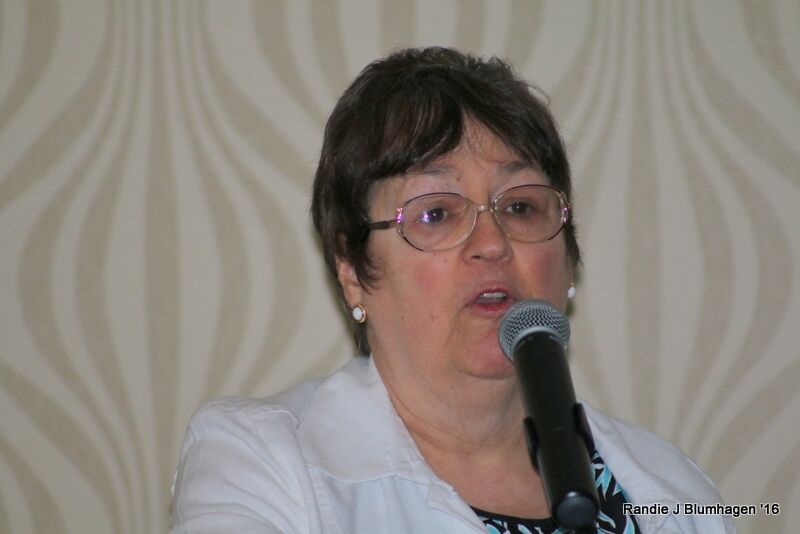 Patti Strand discusses the NAIA Shelter Project. Photo by Randie J. Blumhagen © American Kennel Club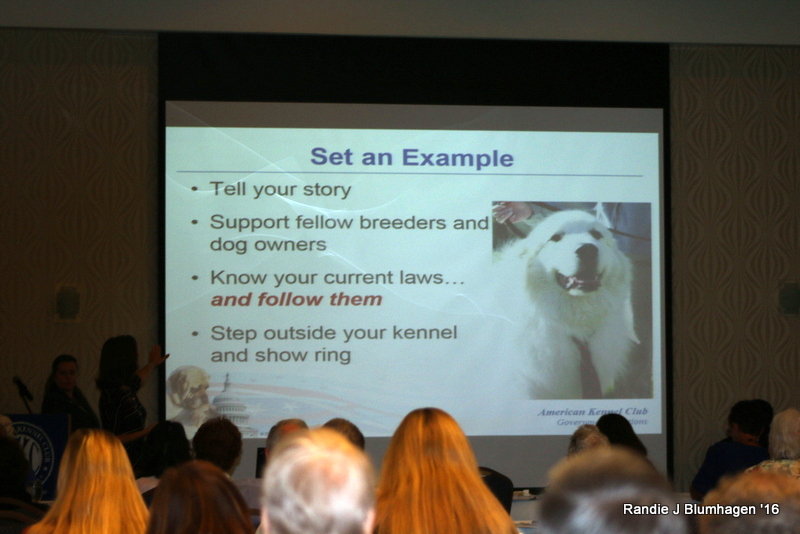 2016 AKC Legislative Conference. Photo by Randie J. Blumhagen, © American Kennel Club.