If you build it, they will come …—well, it's not quite exactly the dialogue in the movie Field of Dreams ("If you build it, he will come"), but there are parallels. In 1991, two men had the dream to build a place in Grand Junction, Tennessee, to house a National Bird Dog Museum, Field Trial Hall of Fame, and Wildlife Heritage Center, with tangible reminders of more than 100 years of sporting dog tradition.
In addition to showcasing the early history of the National Field Trial Championships that continue to be held each year at nearby Ames Plantation, the plan was also to showcase field trial accomplishments of the various sporting breeds and the men who owned, trained, and handled the dogs to their championships.
Relying entirely on revenues donated by supporters, the Bird Dog Foundation, a 501(c)3 nonprofit organization, maintains the museum. In front of the building stands a life-size bronze of John Rex Gates (renown for his field-trial accomplishments) with a Pointer and setter behind a covey of quail exploding upward in flight. Other donated life-size dog bronzes are along the entrance walkway. A sculpture of Robert Wehle's great National Champion Pointer Elhew's Snakefoot is at the beginning of the Walk of Champions.
What originally began as two buildings cobbled together is now over 30,000 square feet, with multiple wings, a library, and a wildlife heritage center to preserve history and help with education into the future. A Retriever Field Trial Hall of Fame, initiated in 1992, is located in the museum's newest wing, dedicated in February 2004 as the National Retriever Museum.
As items were donated, growth progressed. Most recent is the addition of two refinished A. Backus wooden dog-shipping crates, circa 1900, discovered in a hay barn in New Hampshire. Long-distance transportation at the time was almost exclusively by rail. An important feature was the capability to provide food and water without removing the dog during transport.
In 2007, Don Kidd and Peter Kainz traveled to Grand Junction to discuss the possibility of improving the small corner area dedicated to the Shorthair and creating a Field Trial Hall of Fame specifically for Shorthairs and early pioneers of the breed.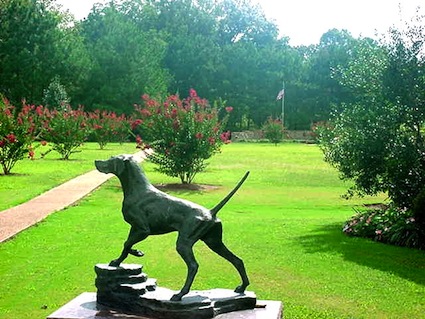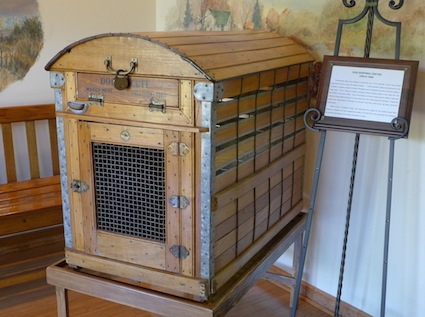 In 2009 the Bird Dog Foundation announced expansion plans to include the Continental breeds. Fifty-one hundred square feet fully integrated with the existing building would be added. Each breed would have its own dedicated floor space for displays and Field Trial Hall of Fame. Space would be determined proportionally by the amount of money each breed group raised.
The goal was $500,000, to include endowment money, and construction was to begin the summer of 2010. By August 2009 individual owners of the Shorthair, Brittany and English Springer Spaniel, in addition to the national and local clubs, had donated over $100,000 toward the new Continental breeds wing.
In 2009, the German Shorthaired Pointer Club of America, the breed's parent club, began the process to commission a life-size bronze of a Shorthair. Under the direction of director Gene Mosley, the sculpture by artist Sandra Van Zandt was unveiled at the museum grounds on Saturday, June 13.
In the GSP wing, a smaller replica, titled Sportsmanship Is the Point, stands on a granite pedestal inscribed with donor names.
Future work and additions to the GSP wing are to include a historical timeline for the breed in addition to listing of field trial accomplishments.
Grand Junction, Tennessee, is located approximately 50 miles east of Memphis on Highway 57. If you are in the area, it is well worth a trip to see the Bird Dog Museum, Wildlife Heritage Center, National Retriever Museum, and Field Trial Halls of Fame. (The museum is currently closed for roof repairs but will reopen August 31.)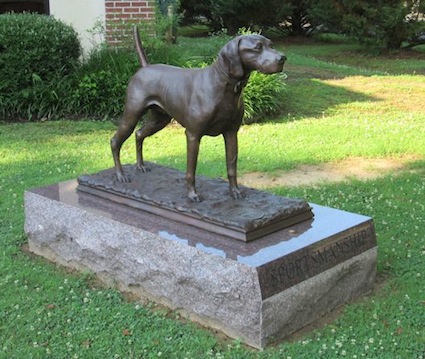 —Patte Titus, German Shorthaired Pointer Club of America; July 2015 AKC Gazette.