Father's Day is coming up! Have you been procrastinating on getting your dad the perfect gift? We understand. The weather is finally nice, you have a million things to do, and you just don't know what your dad wants. Well have no fear, the AKC is here!
We've compiled a list of the perfect gifts for the dog-loving dad in your life. Check it out. You'll find something your dad will love, we guarantee it.
1. We Meat Again Grill Apron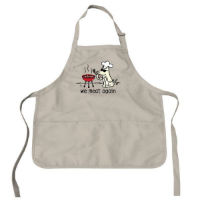 Is your guy the grilling type? We have just the gift. Not only will this apron express an appreciation for dog humor, it'll also keep him safe while he's searing.
2. Hiker's Belt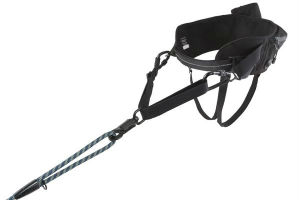 Or maybe he's more of an outdoors enthusiast. This hiker's belt will ensure that both your dude and your dog are safe while they're enjoying outdoor sports.
3. Dog Breed Mug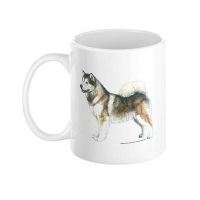 Why not let dad express his love for his pup while also enjoying his morning brew? These mugs are available in all 190 breeds, so whether you have a Cairn Terrier or a Corgi, we've got you covered.
4. Breed Umbrella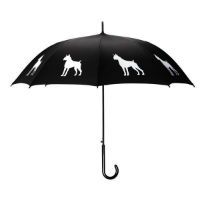 Add some sunshine to your Dad's day — even when it's raining! These breed umbrellas are the perfect way to stay covered, canine style.
5. LINK AKC Smart Collar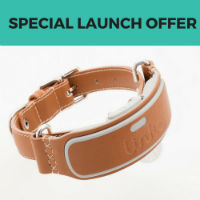 Pick something that protects both your Father and Fido. This smart collar has advanced GPS tracking technology that keeps track of your dog's activity, location and health.
6. Machine Washable Digital Feeding Dog Bowl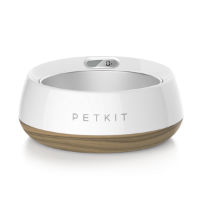 Welcome to the future. This digital food bowl will make Dad's life easier come doggy dinner time. This bowl can help calculate exactly how much your dog should be eating based on its breed and weight — and it's dishwasher friendly!
Have something else in mind? Check out all of products for people and dogs on the AKC Shop.
And Happy Father's day to all the great dads out there!
Tips for Responsible Dog Owners
This e-book is a great resource for anyone who's considering dog ownership or already owns a dog. Download for tips on how to be the best dog owner you can be.