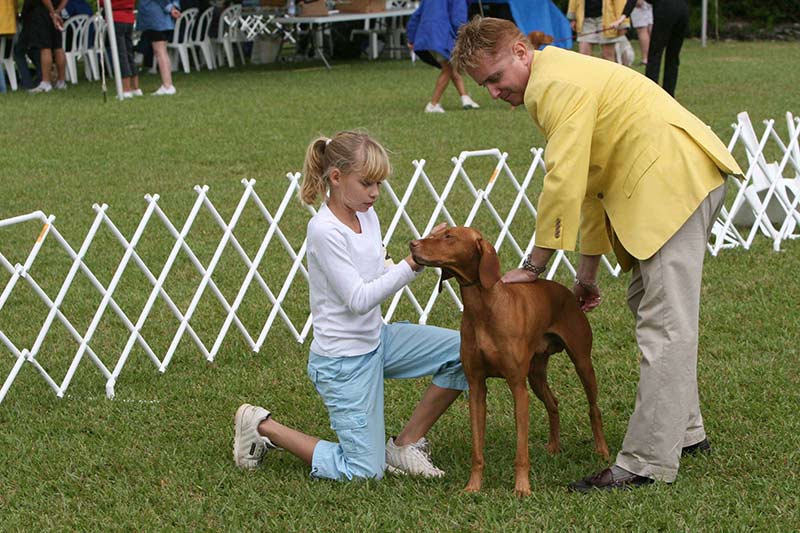 Breeders of Merit are Key to New Involvement in Conformation
Remember when you first started showing dogs? Chances are, you had a breeder who made an invaluable contribution by introducing you to the sport of conformation. In fact, 43% of new exhibitors surveyed got started in conformation because their breeder encouraged them to try the sport.
Now it is your turn to provide mentorship and share with your puppy buyers all the exciting benefits of participating in conformation.
To get started, introduce them to the Puppy of Achievement Certification (POA)-an introductory conformation certificate. This is a new program that is launching on September 1, and is designed to give exhibitors a fun and attainable goal to achieve as they and their dog gain valuable ring experience.
Puppy of Achievement is a great starting block for your puppy buyers to showcase their new beautifully bred purebred dogs and learn about conformation.
Since Puppy of Achievement is exclusively about and for puppies (4-12 months of age), participating in the program offers many benefits for new pet owners and exhibitors. It is a great way to provide a puppy with ample and essential socialization and expend some of its seemingly endless energy. New exhibitors will have the chance to meet other exhibitors and get to know people with their breed.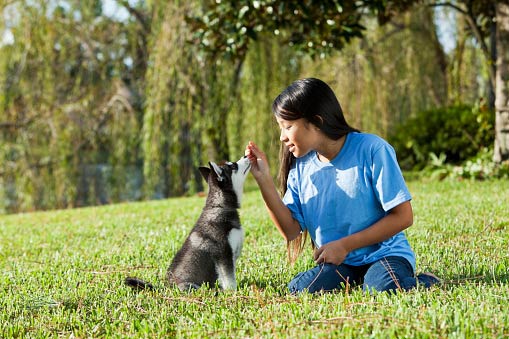 As a Breeder of Merit, you are the heart of the AKC. Breeders play an important role as a mentor to puppy buyers. You ensure that your puppies are off to the right start and teaching your puppy buyers about conformation is a great avenue for them to socialize their new loveable pal and meet others with the same breed.
Puppy owners appreciate your opinion when it comes to best practices as well as fun ways to get involved in the AKC community. They value your commitment to the AKC, your dedication to the breed, and to promoting the sport of purebred dogs.
By introducing your puppy buyers to POA and conformation, you are continuing to fulfill the mission of the AKC and work to advance the sport of the purebred dog.
Find out what you need to know about getting your puppy buyers started in Puppy of Achievement.