Is Your Dog "Farm Dog Certified"?
By: Stephanie Kennerley | Oct. 11, 2016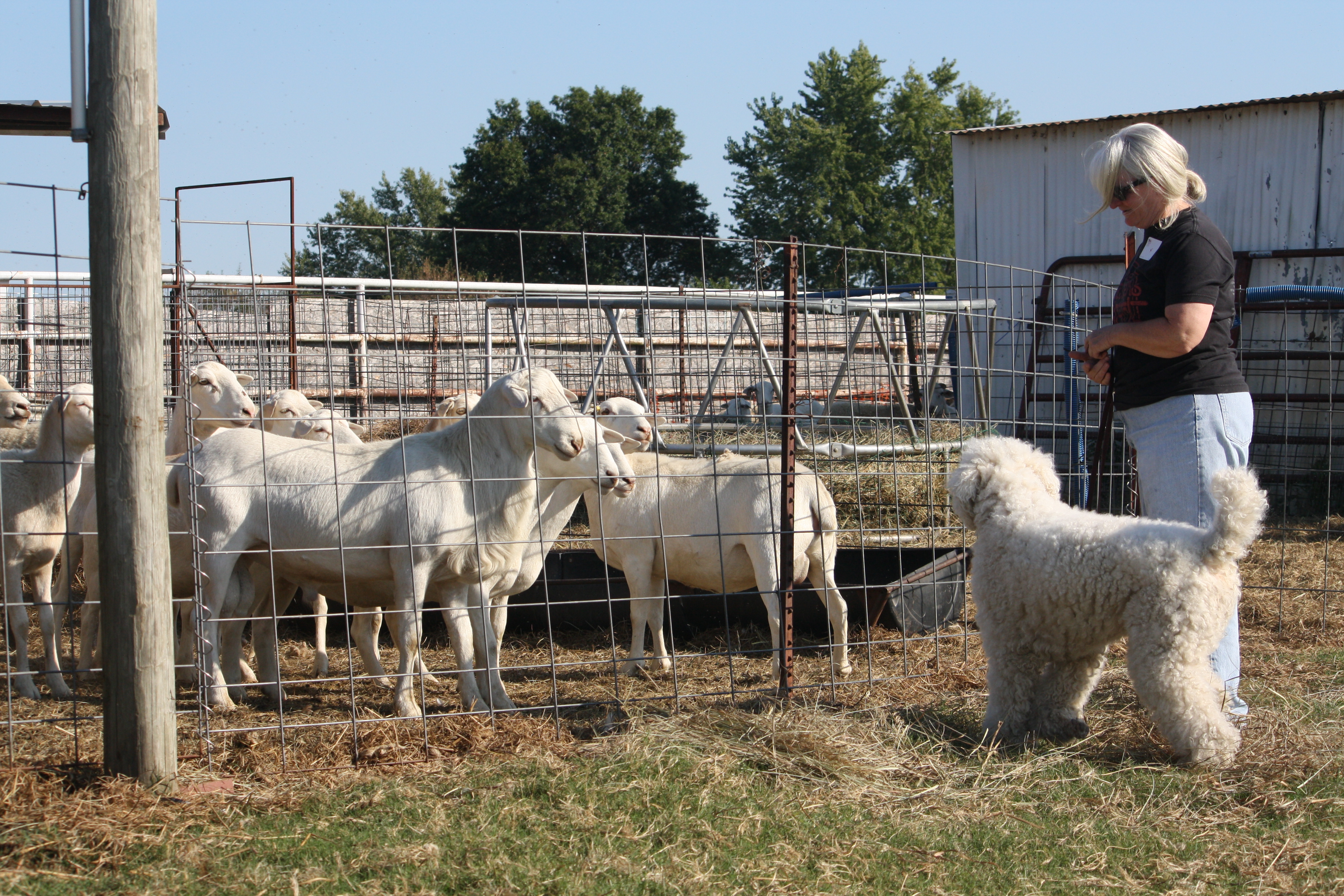 Does your dog have what it takes to be "Farm Dog Certified"? AKC's newest event doesn't require any herding or working knowledge, but instead tests a dog's aptitude to be a working farm dog. In the test, dogs are presented with livestock and other sights, sounds, and scents common on a farm. The dog has to be confident and trust the handler, following instructions at all times.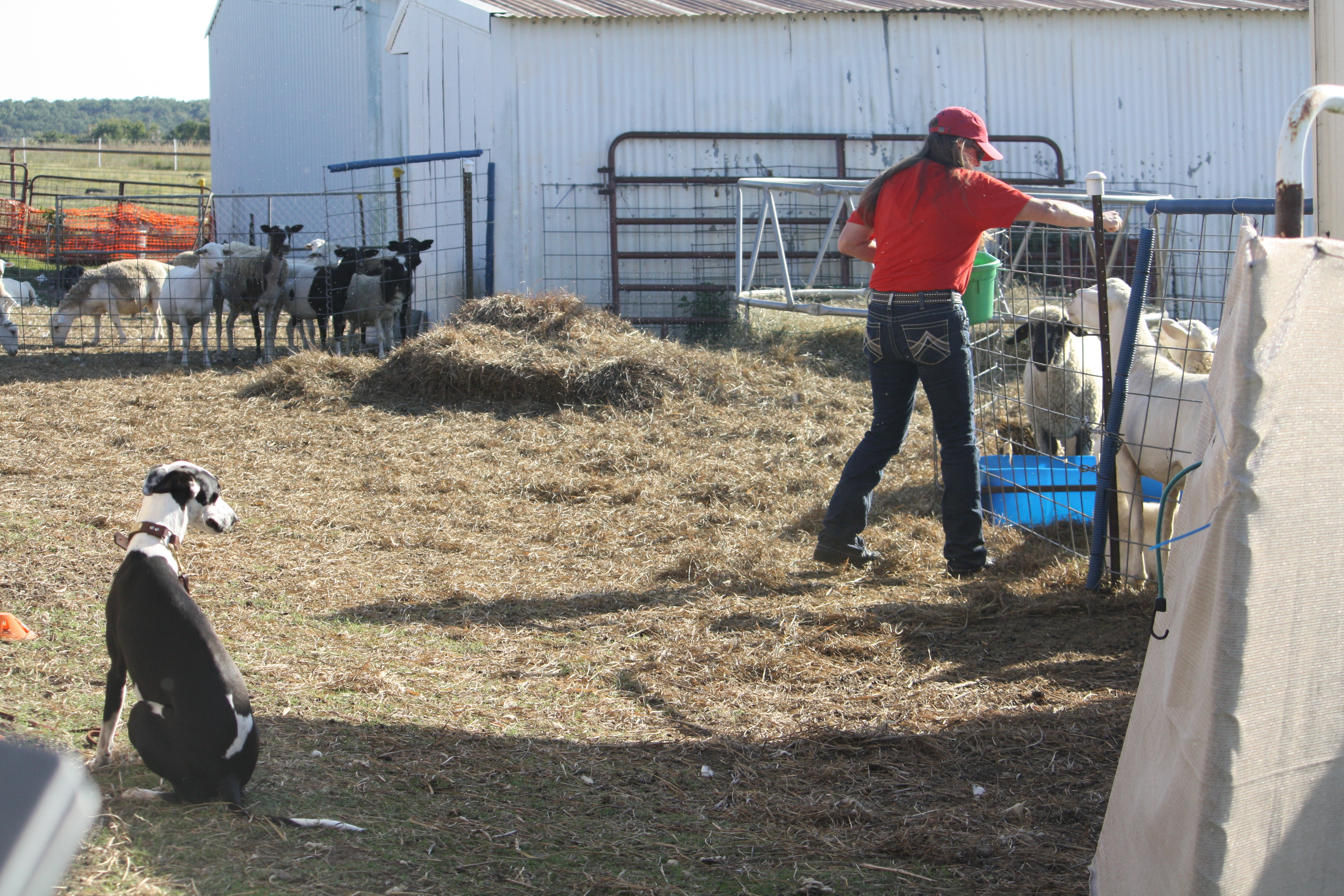 To pass the evaluation the dog must greet the judge politely, walk around the farm including through a gate and over unusual surfaces, walk past livestock and wait while the handler feeds the animals, stand politely while the handler inspects the dog and cleans off hay and debris, and several other items.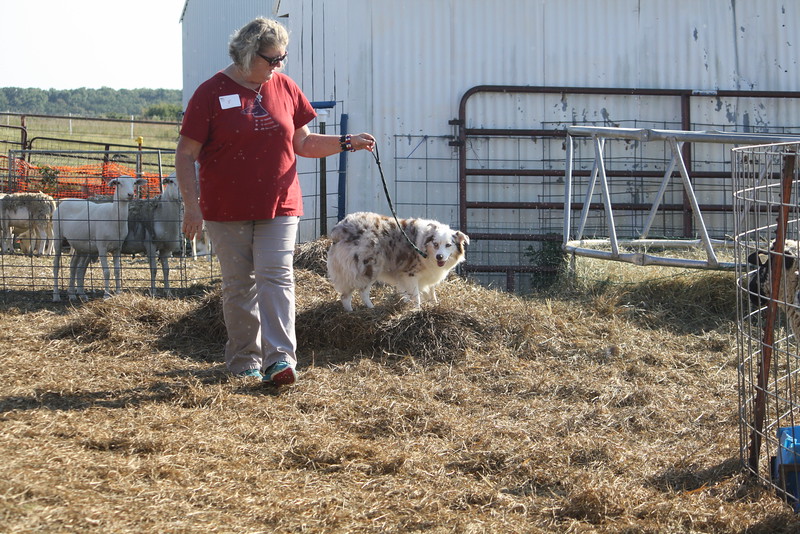 The Miniature American Shepherd Club of the USA hosted Farm Dog Certified tests on October 1 and 2, 2016 at their herding events in Broken Arrow, Oklahoma. Passing dogs earned a gorgeous carved wooden plaque donated by the Club. Any AKC club can become licensed to hold the Farm Dog Certified test.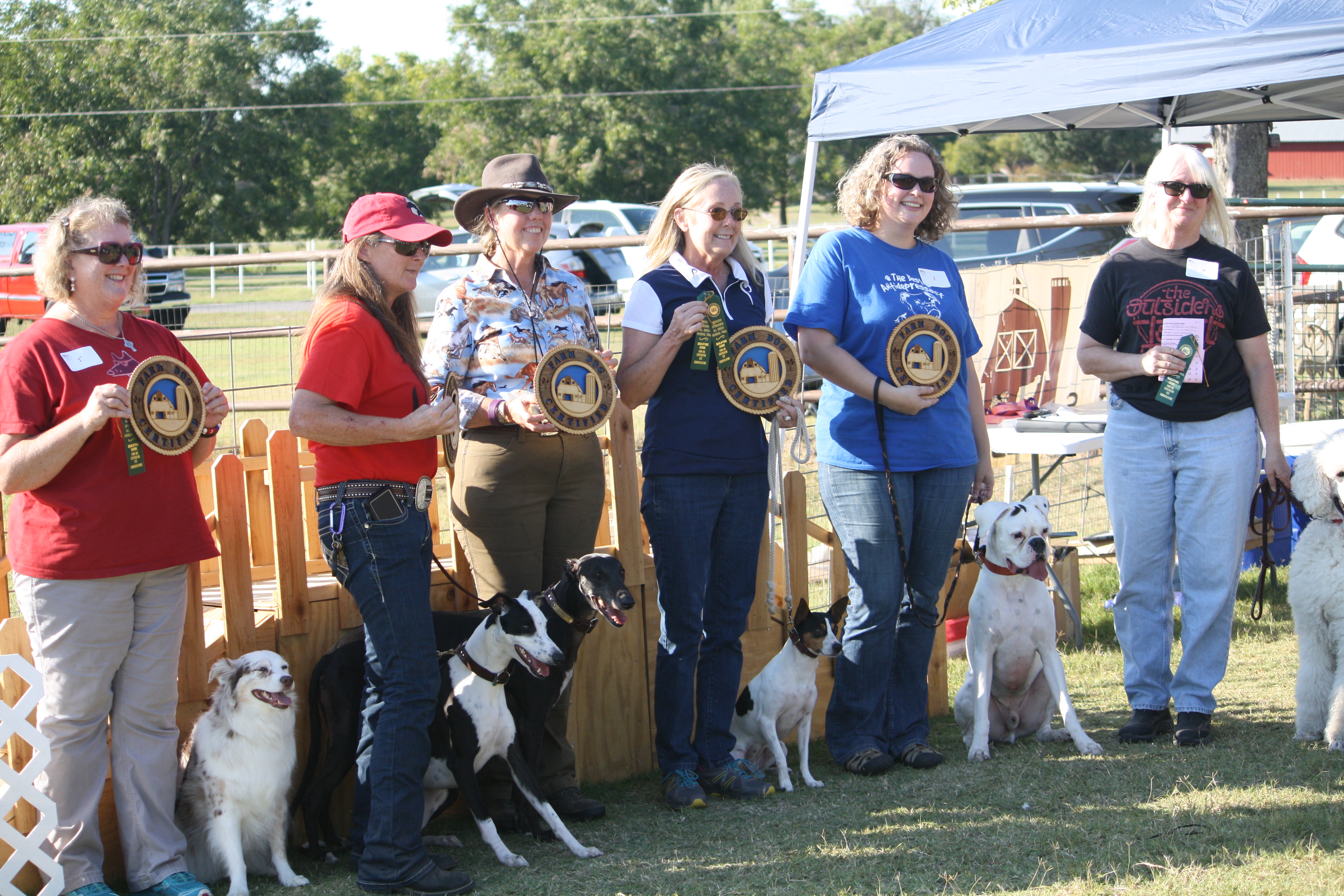 Your dog doesn't have to be a herder to participate in the Farm Dog Certified test; it is open to all breeds and All American Dogs. The Farm Dog Certified test was designed so that all dogs can join in.
Think your dog has what it takes? Check the AKC Calendar for future Farm Dog Certified tests in your area!
For more information go to
---
Special thank you to Melinda Stevenson and Alison Ruhe for the pictures.