Hey Milo, Can You Pick Up a Loaf of Bread?
Milo is so smart that he can even help his folks with the shopping. The cute little mixed-breed, whose formal name is Milo Yaroll CGC, holds the titles of Intermediate Trick Dog and AKC Canine Good Citizen and also is a flyball competitor.
Milo's owner, Megan Yaroll of Ridgefield, WA, has taught him dozens of tricks, using a target stick and clicker. Above, he demonstrates pushing a grocery cart and he can even put the groceries in the cart! Milo puts his tricks to good use. Megan is an elementary school teacher so Milo often goes to school with her and helps students by letting them read to him. He even likes to hold the pages!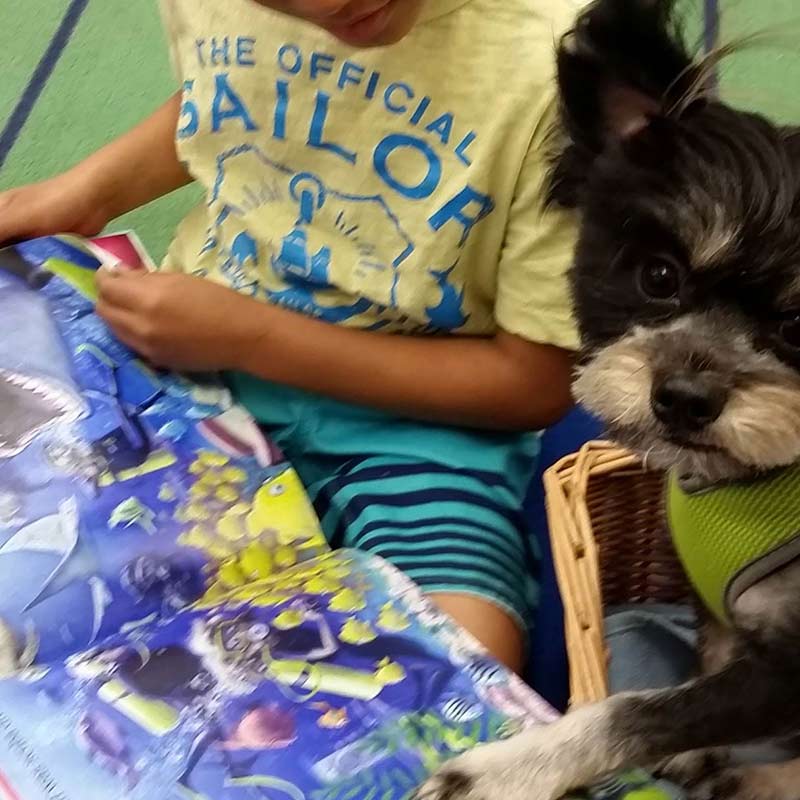 Milo is a member of the AKC Canine Partners program for all dogs, including mixed-breeds and rescues, and he was eligible for the CGC title through the program.