Does Your Dog Love to Run, Jump and Play Ball? Flyball Might Be the Answer
Acorn FM CDX OAP OJP OF, a mixed-breed dog, holds several flyball titles as well as AKC Obedience and Agility titles. She and her owner, Debbie Bikfasy of Pullman, WA, are members of the Spok-9s flyball club in Washington state.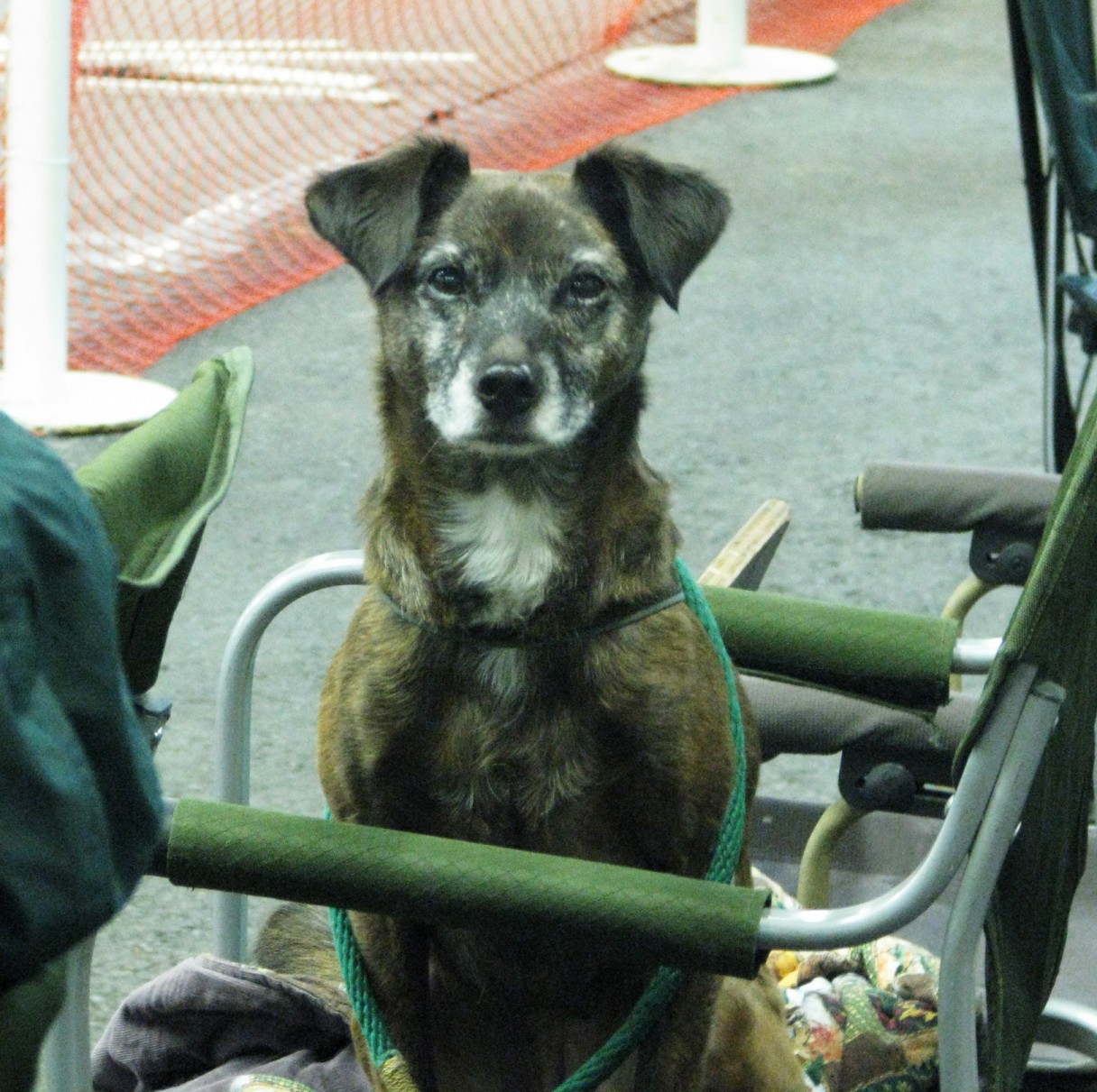 Dogs love flyball which is one of the few canine team sports. There are four dogs on a team, and they race against another team in a relay race. Each dog must clear four hurdles, hit a box that releases a ball, which they must catch and carry back over the hurdles. The first team to have all four dogs finish successfully wins!
All dogs of all breeds and mixes can play flyball.
The AKC recognizes some titles of the North American Flyball Association (NAFA). There are flyball clubs and tournaments around the country and Canada. For more information go to www.flyball.org
Acorn has her NAFA titles recognized by AKC and she competes in AKC sports through the AKC Canine Partners program for all dogs, including mixed-breeds and rescues.