Congratulations to 13-Year-Old Champion Tracker Maddie!
Congratulations to CT Maddie Dunn, owned by Charlene Dunn of Fort Worth, TX, who passed the AKC Tracking Dog Excellent (TDX) test on Oct. 4 to become the second mixed-breed dog to earn the highest honor in AKC Tracking.. She also is the first mixed-breed dog in the AKC Canine Partners program to earn all five of the AKC Tracking titles.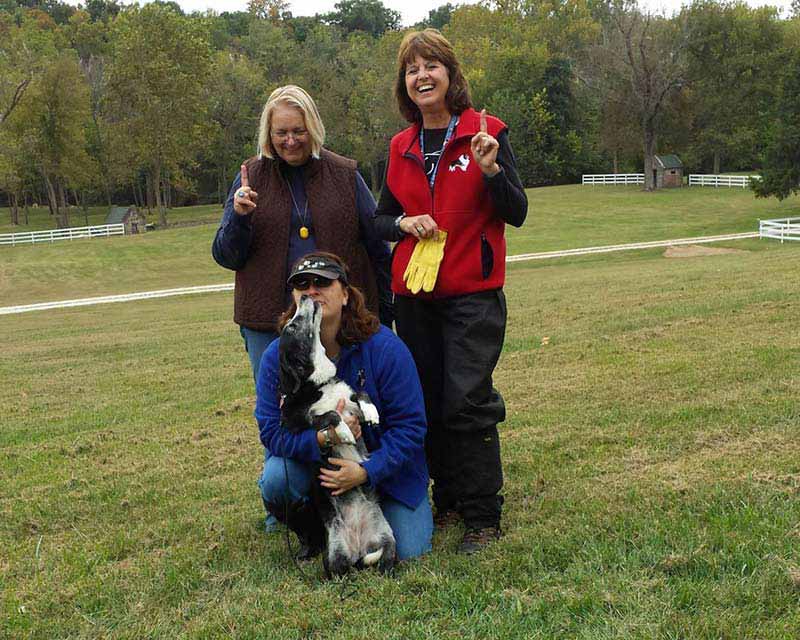 CT Griffin Fielding, owned by Maureen Fielding of Canada, has also earned the championship title in AKC Tracking. AKC opened tracking events to dogs in the AKC Canine Partners program on Jan. 1, 2014.
Charlene found now 13-year-old Maddie in the streets of Arlington, TX, 12 years ago. The vet estimated her to be about 1 ½ years old. Despite attempts to find Maddie's real family, she ended up staying at the Dunn household.
"Maddie is best we can tell a Border Collie / Basset Hound mix, lovingly named a 'Boss-I,'," Charlene said. "Maddie was afraid of everything when she first came to us. Being owned by a tracking/obedience judge, she quickly was put to work as tracking builds a dog's confidence. "
At age 12, when the AKC allowed mixed breeds to enter tracking tests, she earned her Tracking Dog (TD) title. One week later, she was the second All-American to earn her Tracking Dog Urban (TDU). Less than six months later, she became the first All American to earn the Variable Surface Tracking (VST) title.
"At age 13 she is showing all those youngsters how this game works," Charlene said.