Congrats to All-Americans Invited to 2015 Agility Invitational
Congratulations to the top five All-American Dogs in AKC Agility in Regular competition, plus the number one All-American in the Preferred division.
They have been invited to the 2015 AKC Agility Invitational. The event will take place Dec. 11-13 in Orlando, FL, in conjunction with the AKC/Eukanuba National Championship and the AKC Obedience Classic. All-American Dogs compete in AKC Agility through the AKC Canine Partners program for all dogs, including mixed-breeds and rescues.
Good Luck to:
MACH4 Sally of Ingleside & Valerie Dietz of O Fallon, IL (Pictured Above)
MACH8 Logan Lake Hope & Kim Barton of Johnstown, OH
MACH4 Feel the Need & Janet Boggs of Crawfordsville, IN
MACH3 Stanley P-Nut & Stephanie Theis of Pleasant Ridge, MI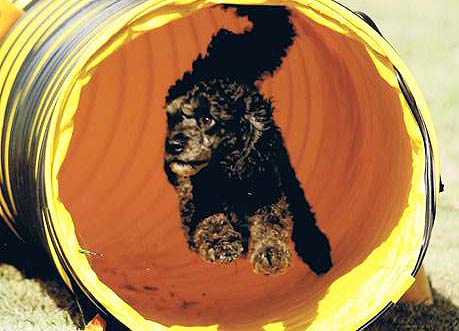 MACH4 Lanakila Doin It by Example & Caroline King of Sanger, TX
PACH2 Harvey's Casper & Ronda Harvey of Calabasas, CA