Exciting New AKC Programs to Enjoy with Your Dog
There are some exciting new programs that AKC Canine Partners dogs and their people can enjoy. They include the AKC Trick Title program, an AKC Rally Master program and Rally Championship title (RACH), and AKC Scent Work.
The AKC Trick Title program has already been a big hit. Dogs enjoy tricks, and teaching your dog tricks provides an opportunity to bond with your dog in a fun way! Tricks are also very popular in therapy dog settings.
There are four levels: TKN (AKC Novice Trick Dog); TKI (AKC Intermediate Trick Dog); TKA (AKC Advanced Trick Dog); and TKP (AKC Trick Dog Performer). AKC Canine Good Citizen Evaluators administer the tests. At the Novice level, the dog must perform 10 tricks. If the dog has earned a CGC, then only five tricks are required. Difficulty increases at each level, and to earn the TKP a video or link must be submitted to AKC. Learn more about the AKC Trick Title program here.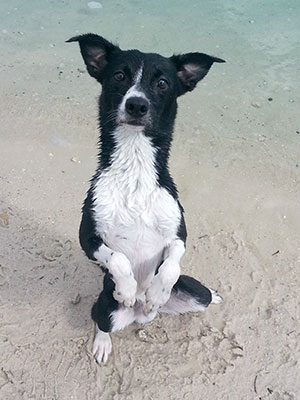 AKC Scent Work lets dogs enjoy using their strongest asset: their noses. In Scent Work, neither dog nor handler know where the target scent is hidden. It's up to the dog alone to find it. The sport is based on the work of professional detection dogs, employed to find a big variety of substances.
In AKC Scent Work trials, dogs search for cotton balls with essential oils of birch, anise, cloves, and cypress instead of drugs or explosives. They work in varied settings, known in this sport as "elements." There are also variations in which dogs search for the scent of their handler. There are four levels of difficulty, and four titles that can be earned. It can offer years of fun for dog and owner. Visit here to learn more. The official launch date for the AKC Scent Work program was Oct. 1, 2017.
​ ​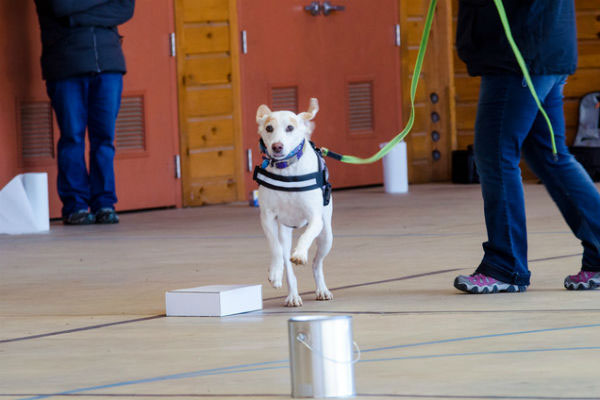 For Rally competitors, there are some exciting new challenges. Over the years we have heard from many rally handlers who have won the Rally Novice title, saying they are not ready to move up to the Advanced level class, which requires the dog to work off-leash. AKC has created a new class and title for dogs that have won the Rally Novice title, but have not yet earned a qualifying score in the Advanced class. The Rally Intermediate class and associated title (RI), will provide a stepping-stone class to help prepare teams for the off-leash performance required in the Advanced class. The Intermediate course is a mirror image of the Advanced course without a jump. It is the Novice exhibitor's choice to take advantage of this additional opportunity and the RI title is not required to enter the Advanced class.

At AKC Rally trials beginning Nov. 1, 2017, teams can compete in the new Master class that leads to the new title of Rally Master (RM). Additionally, they can earn the Rally Champion title (RACH). To earn the RACH, a team must earn 20 triple Qs: qualifying in the Advanced B, Excellent B, and Master classes at the same trial, at 20 separate events, and earn 300 RACH points from the Excellent B and Master classes. Points are determined by a dog's score. At least 200 RACH points must be earned from the Rally Master class. Learn more about these Rally additions here.