Out of Control Shelter Pup Becomes Honored Search & Rescue Hero
Rebel was abandoned in a shelter as a puppy where Kentucky resident Stephanie Stefanic discovered him and brought him home. Soon she realized she had a bundle of energy on her hands. The pup was so wild, out of control, and protective of her that her parents even suggested that he should be euthanized. Stephanie was not going to let that happen and sought out training. It turned out Rebel was a very smart dog who wanted a job. He became a certified therapy dog and then an honored search and rescue dog. He received an Honorable Mention award in the 2015 AKC Humane Fund Awards for Canine Excellence (ACE) in the category of Search and Rescue.
Today, Rebel is mostly retired at age 14 years, but still works as a therapy dog and does demonstrations. Stephanie shares their story: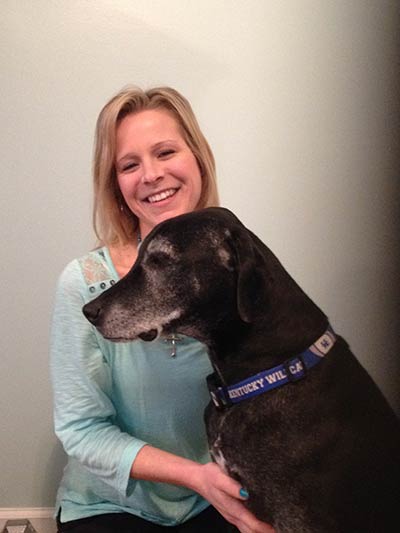 I adopted Rebel from the Woodford County Humane Society as a 7 or 8 week old pup in June 2002. He was a wild pup, and at one time my parents suggested that I have him put down because he was so destructive, aggressive and protective of me. I was not about to let that happen so I got to work with a job for him.
First, I took Rebel to agility classes. The other participants frowned at me because he was pretty out of control at first. However, by the end of the course, he was doing great. He and I took two or three series of classes, but never competed; we just did it for fun.
In the winter/spring of 2005, Rebel and I enrolled in obedience classes. He did very well and at the end I had him tested to be a therapy dog. He passed and is a registered therapy dog with Alliance Therapy Dogs.
Rebel and I visited nursing homes and rehabilitation hospitals at least once a month, and for about two years we were in such demand with the patients that we went twice a month. During one visit, a child with a traumatic brain injury spoke to him. The child's parents were ecstatic. This was the first time that the little boy had spoken since his injury!
Rebel was a great jogging partner, and my friends loved to take him out running. You could maintain a certain speed, and he never faltered; he was so steady. He also loved trail riding. We could take the horses out for several hours, and he would keep right up with us no matter what speed we went. He was very athletic.
In 2006 I got married, and this was the start of Rebel getting gray hair.Every big event - marriage, first child, then second child, Rebel has gotten more gray hair.

In September 2006 my husband and I added a second dog, a Doberman Pinscher named Tiki. We felt this new pup needed a job since Rebel had a job as a therapy dog. We went to a meeting of Commonwealth Canine Search and Recovery and watched the dogs work.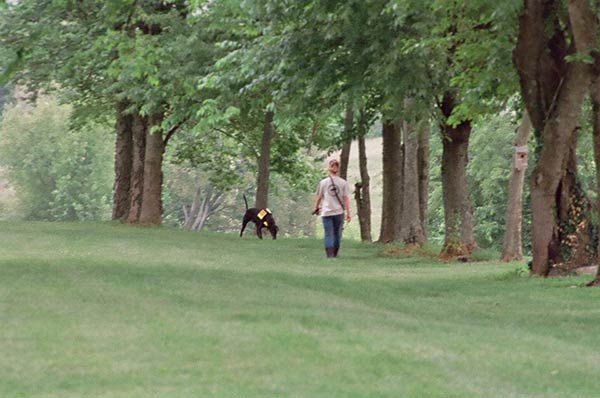 We started doing some work with Tiki, but my husband and I both had the same thought: Rebel would love this job!
We jumped into training with the team and started taking Rebel. He took to it like he'd been doing it all his life. The State of Kentucky does not enforce a canine search and recovery certification program, however, the Commonwealth team has certification procedures that a dog must pass before going on a search.
The certification test includes a short course that involves handler and dog covering a quarter of a mile long path. The handler cannot step off the path until the dog alerts that it has scented a person, and handler and dog then must go straight to the victim; all this must be completed within 15 minutes.
The certification long course involves a search of 40 acres, and the team has one hour to complete it. Both tests are conducted after dark; the handler can use a flashlight, but may only shine the light where stepping (not out and around).
Rebel did so well on the tests and was such a natural search dog that he was certified in April after just starting training the previous December. Most dogs train for at least a year before passing the certification.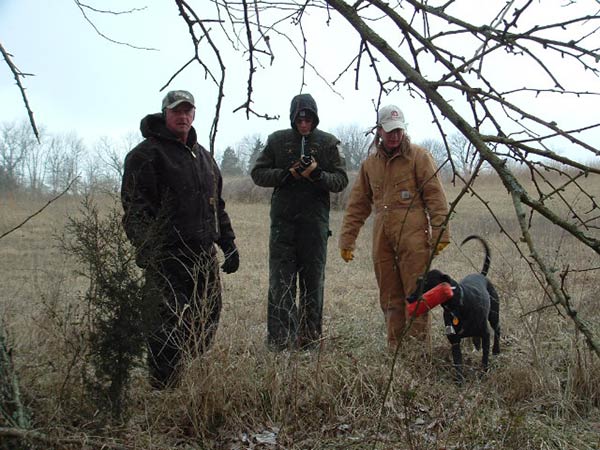 Rebel is an air scent dog and will find something as small as a drop of blood, strand of hair, or tooth even when they are buried or under water.
Rebel worked his first official drowning a month after certification and had a find. He worked his first case which went to court that June.
Since that first certification, Rebel has worked countless cases. He has been a "go to" dog for the team in drownings (he barks at the boat driver when they drive away from the scent), homicides (due to his reliability), and any search involving a child (due to being gentle and having passed the therapy dog test). He has helped put six people behind bars for the homicide cases he has worked.
Rebel has also worked in the classroom. My husband and I were both teachers, and Rebel helped calm the students and teach social skills, plus did demonstrations.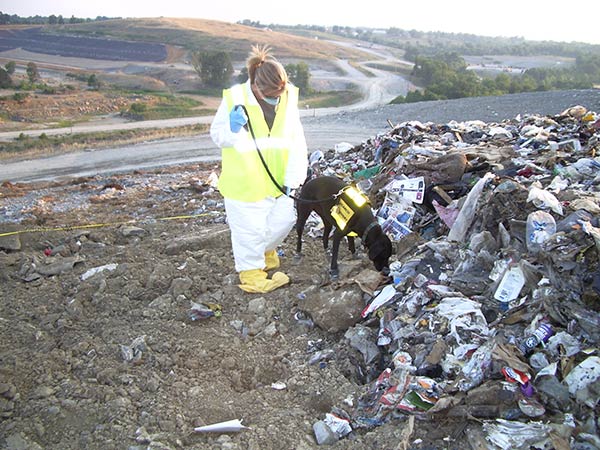 Today at age 14, Rebel is doing OK. He has a hard time with the cold in the winter and the humidity in the summer, but he gets along well for an old guy. He still works as a therapy dog once a week. He also does demonstrations on search and recovery frequently. He has not actually been on a "real" search for a year. I don't want to put him in any situation that could harm him.
He still has the drive and wants to work though! He would work until he physically couldn't if I let him. We do frequently play "hide and seek" with our kids so he gets to find some people.
Rebel's happiness, good demeanor, unconditional love and intelligence are completely unmatched. He is a special dog and loved by many.