Congratulations to the first Versatile Companion Dog recipients!
The AKC Versatile Companion Dog program honors dogs who earn titles in three of the AKC Companion Events: Obedience, Agility and Tracking.
When AKC Tracking opened to mixed-breeds in January 2014, it also opened the door for All-Americans to qualify for the VCD titles. So far, two dogs in the AKC Canine Partners program have done exactly that!
Congratulations to the first VCD award winner: Rodger Rowbinawitz VCD2 UD RAE AXP AJP NF NFP CA FDCH, owned by Sue & Jeff Kotlarek of Romulus, MI, who achieved both the first two levels of the VCD program on Oct. 26, 2014.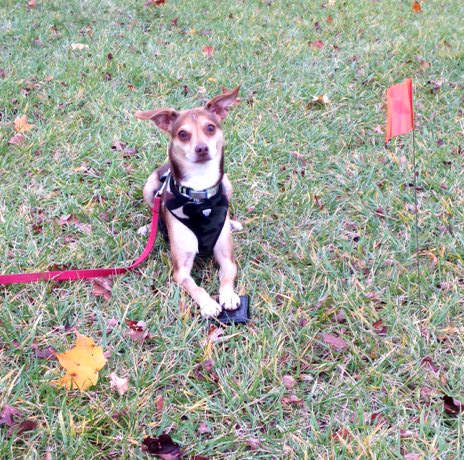 The first mixed-breed dog to earn the AKC Versatile Companion title: Rodger Rowbinawitz VCD2 UD RAE AXP AJP NF NFP CA FDCH
Also congratulations to Whispering Winds Jigi VCD1 RA NJP NF THDX CGC owned by Bonnie & Charles Bird of Bellingham, WA.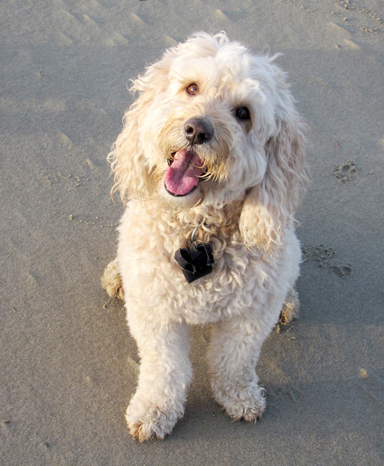 Whispering Winds Jigi VCD1 RA NJP NF THDX CGC is the second All-American Dog to earn a Versatile Companion title.
Roger's owner and trainer, Sue Kotlarek, competes with Roger and her other mixed-breed dog, Jasmine, in many sports and she shared with us some tips on how she trains them for the multiple activities.
Although the VCD title is comprised of three performance events (tracking, agility and obedience), Rodger participates in a few more sports!
We also train and show in lure coursing, rally, weight pull, and nose work. All of these events are obviously very different in equipment needed, indoor or outdoor venues, and encouraging the dog or silence.
Some sports are really "easy" and self-rewarding (to the dog). That is the case with lure coursing! What dog does not love to chase a squirrel?
Other sports are self-rewarding to the dog but just need a little guidance. I believe that is the case with tracking and nose work. Rodger (and all dogs) are blessed with a REALLY good sense of smell. It is up to the handler/trainer to show the dog what he is to sniff/track!
Agility is also really fun for most dogs. After all, most dogs find it self-rewarding to run and jump. It is the handler/trainers job to guide the dog thru the course with precision. After all, if the dog is running really fast, but does not listen to the handler/trainer, the dog will run off course and not qualify.
I feel that obedience is the "toughest" sport to train. Many of the tasks in obedience are unnatural to the dog and require a great amount of precision.
Since I train in all sports at the same time, I like to incorporate bits and pieces to make it fun for the dog. For example, if we are playing Frisbee, I may do a set of signals and a drop on recall. If the dog performs the bits and pieces correctly, I will throw the Frisbee as a great reward! Also, many bits and pieces are trained in the house. It is always fun to practice scent articles in different rooms and practice sit/down stays in/on different locations. When we have an event coming up, most of our training will be in that event only.
I don't think the different events are confusing to the dog as there are many cues ranging from different collars, equipment, locations, etc. But the common denominators in training all the different dog sports are diligence and consistency. Even though all the events are very different, it boils down to correct and consistent behavior on the trainer's behalf which leads to correct and consistent behavior from the dog. Also, it is up to the trainer to make sure that the dog is a happy and willing partner.
After all, WE are the ones that fill out the entry forms!
There are four levels of the VCD title, based level of the titles earned:
Versatile Companion Dog 1 (VCD1) – CD, NA, NAJ, [TD or TDU] or CD, NAP, NJP, [TD or TDU]
Versatile Companion Dog 2 (VCD2) – CDX, OA, OAJ, [TD or TDU] or CDX, OAP, OJP, [TD or TDU]
Versatile Companion Dog 3 (VCD3) – UD, AX, AXJ, TDX or UD, AXP, AJP, TDX
Versatile Companion Dog 4 (VCD4) – UDX, MX, MXJ, VST or UDX, MXP, MJP, VST
See more information on the VCD.