theSussex Spaniel
Merry, Friendly, Even-tempered
Sporting Group
meet theSussex Spaniel
The Sussex Spaniel is named after Sussex, England, where the first and most important kennel of these dogs was established.
Find out!
1884
The Sussex Spaniel was officially recognized by the AKC.
Despite its somber and serious expression, the Sussex is friendly, with a cheerful and tractable disposition.
---
Learn More
at aGlance
Energy & Size
medium ENERGY
&

medium size
AKC Dog Ranking
Most Popular Dog Breed
Personality
Even-tempered

Friendly

Merry
Merry and friendly, in the classic spaniel manner.
Find a Puppy
Search for Sussex Spaniel puppies here
theBreed Standard
Embed the breed standard on your site.
Download the complete breed standard or club flier PDFs.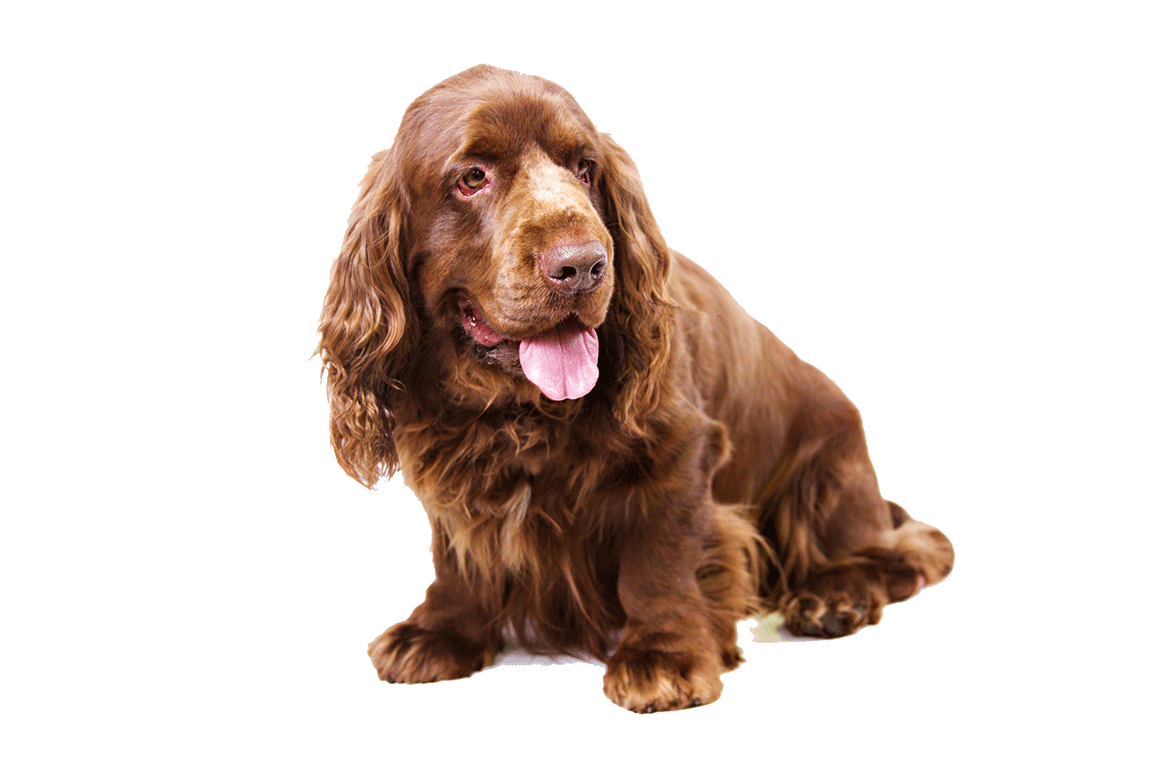 Learn More
theSussex Spaniel Community
Add My Dog
Upload your favorite Sussex Spaniel photos to Twitter or Instagram using the hashtag #akcSussexSpaniel.
More Photos
Local Club
Find the Local Clubs in your area.
Meetups
Explore meetups.com and see all of the local Sussex Spaniels in your area.