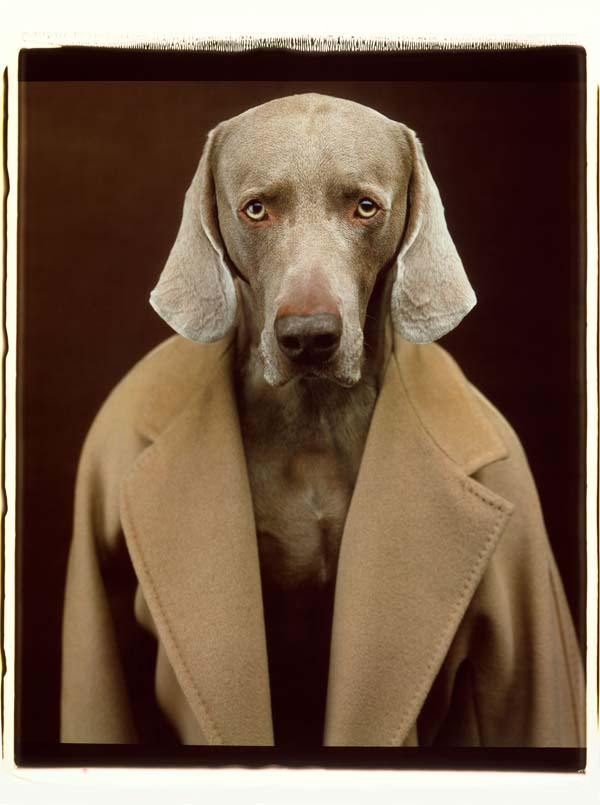 Canine companions have tread a long way from their wildly ravenous origins. Scroll through the glossy pages of most high fashion editorial spreads, and one can find a charming selection of haute hounds co-starring with-- and at times, outshining-- the models. Interestingly, over the past several years, our furry friends have emerged from co-star, to lone star in advertising campaigns. Arguably, the magnetic presence of pooches not only enhances the dynamism of the image, but also the charisma of the brand that is advertised. Among the most paramount artists to spearhead this transition is renowned photographer, William Wegman.
Best known for creating provocative compositions involving his own Weimaraners, Wegman has single-handedly redefined public perception of fashion and art photography. His work continues to expand our understanding of how kindred we are with our canine companions. Mr. Wegman's pups have starred in campaigns for ACNE and Max Mara, in addition to fashion features within prominent publications as VOGUE and Esquire magazines.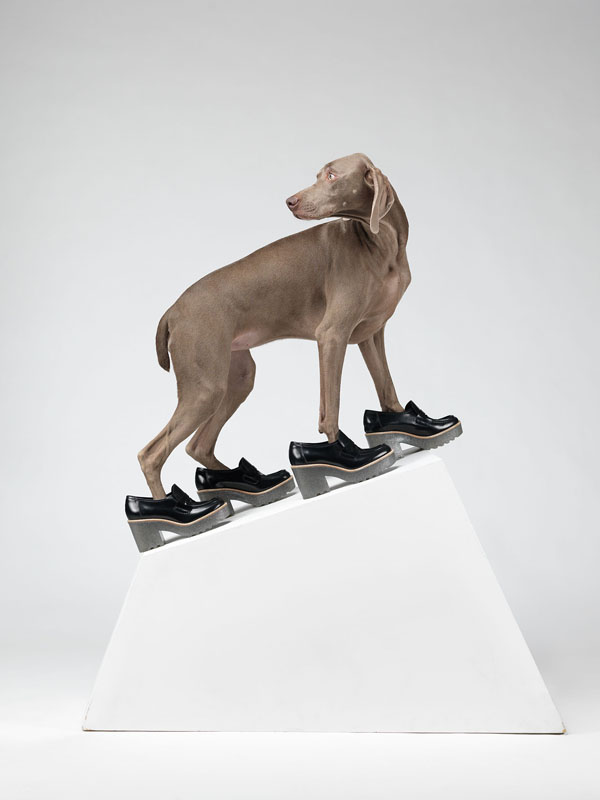 A longtime fascination with the regality and allure of these "Grey Ghosts" led me to Wegman's prolific imagery. Recently, I had the remarkable privilege of meeting with the conceptual artist and his Weim family, Flo and Topper, at his New York City studio. Touring the space, we conversed about children's books, the emanation of his majestic hounds into the world of high fashion, and his upcoming New York exhibition featuring his collaged painting compositions.
In the 1970s, Wegman's meteoric rise to art world stardom was catapulted by the images of his first model and muse, Man Ray. By 1982, Man Ray was featured on the cover of Village Voice and highlighted as, "Man of the Year." After the passing of Man Ray, Wegman was gifted a 6-month-old female Weim who he named Fay Wray; together they tread new heights in his prolific professional path. Eventually, Fay had several offspring, and this pack of pooches became his "surrogate family," and to Wegman, this unit resembled the classic American family. Thus came the inspiration for several of his first children's books.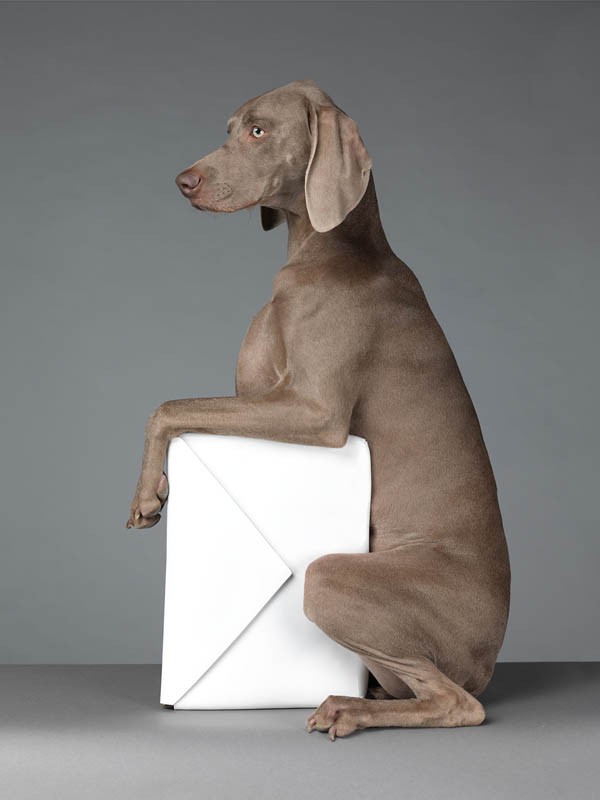 Photographic collaborations with his hounds are not only an extension of his closeness with them, but have also deepened his intuitive understanding of them. His pet Weims are his loves, and Bill explains, "As you take a picture of something you get to know it in a different way. Photography is a means of getting deeper involved with these beings." When asked to compare canine models with their human counterparts, he attests that there's no posturing among dogs, "because they're naturally assertive." Proving his point, he then placed Flo on a prop stand, and adorned her silver grey crown with a large polka dot bow; instantly, she emanated a regal countenance, and assumed the vacant stare for which seasoned models are known.
Considering the prominence, and preeminence of his work, Bill is refreshingly down to earth, and cavalier when discussing his successes. He humbly recognizes that much of his life and expressions of love have been a collaborative endeavoring with his "surrogate family." In observance of the sibling relationship between Flo and Topper, Wegman has published the children's puppy book, "Flo & Wendell Explore
."
In addition to photography and children's books, textile design is included within Wegman's repertoire. He's collaborated with iconic fabric house Crypton, creating a range of Weimaraner motif textiles that feature the facial illustrations and stenciled silhouettes of the breed inspired by his photography. The textiles have been used on a wide range of products, including sofas and pillows. Funnily, while Bill and I conversed about this venture into home furnishings, Topper cozily curled himself on his Crypton bed, which is upholstered in the stamped design of the Weim face.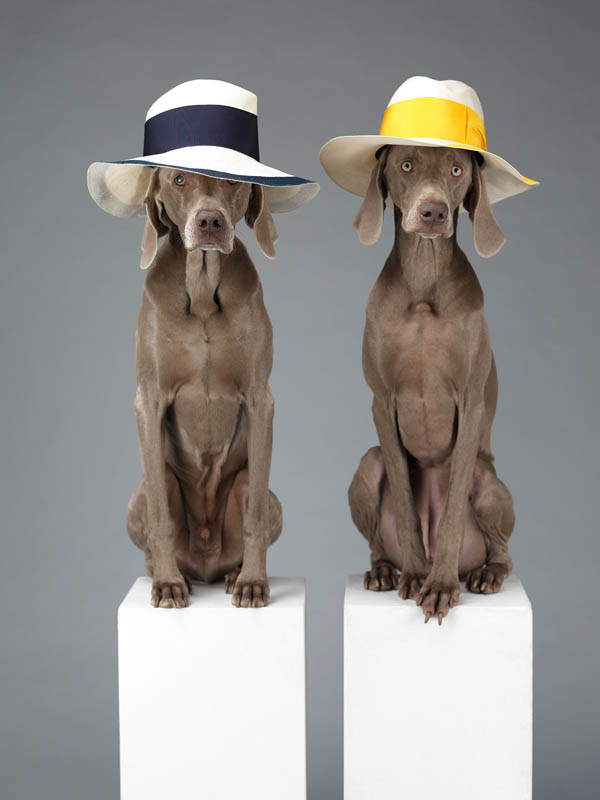 A painter by vocation, Bill considers his undertakings in painting to be the "underdog" of his meritorious career. As we walked through his studio, I marveled at the life size oil compositions that he's creating for the upcoming March exhibition. While there are no charming canines rendered on the canvases, carefully applied brush strokes depict humans in highly socialized settings via mixed media. Wegman's creative world will always be known for its preponderance of Weims; and now their companions will be rendered too.
Header image: "3/4" by William Wegman, 2001.