Members of the Trap Falls Kennel Club (TFKC) have been busy working in the community, raising funds to help Connecticut police departments purchase police K-9s and donating microchips to local animal organizations.
Police K-9s are essential members of law enforcement and perform vital tasks that humans cannot. This includes locating/apprehending fugitives and detecting illegal substances, but most importantly, police K-9s search for lost and missing children as well as patients who cannot care for themselves.
TFKC, with grant assistance from AKC Reunite, has helped purchase police K-9s for the Newtown, Redding, Orange, Monroe, Westport and Fairfield Police Departments. The photo above shows the AKC Reunite logo that adorns each police vehicle carrying a police K-9 bought with funds from AKC Reunite and local dog lovers.
The club also recently donated 50 AKC Reunite Microchips to ROAR (Ridgefield Operation for Animal Rescue), the Donofrio Family Animal Shelter.
ROAR operates and maintains a beautiful shelter in Ridgefield, Connecticut. Since the shelter opened 11 years ago, they have found homes for over 4,000 homeless dogs and cats. All adopted dogs are microchipped and registered by the volunteers at the time of adoption and the AKC waived the registration fee for the microchips Trap Falls purchased and donated.
We commend the TFKC members on their great work!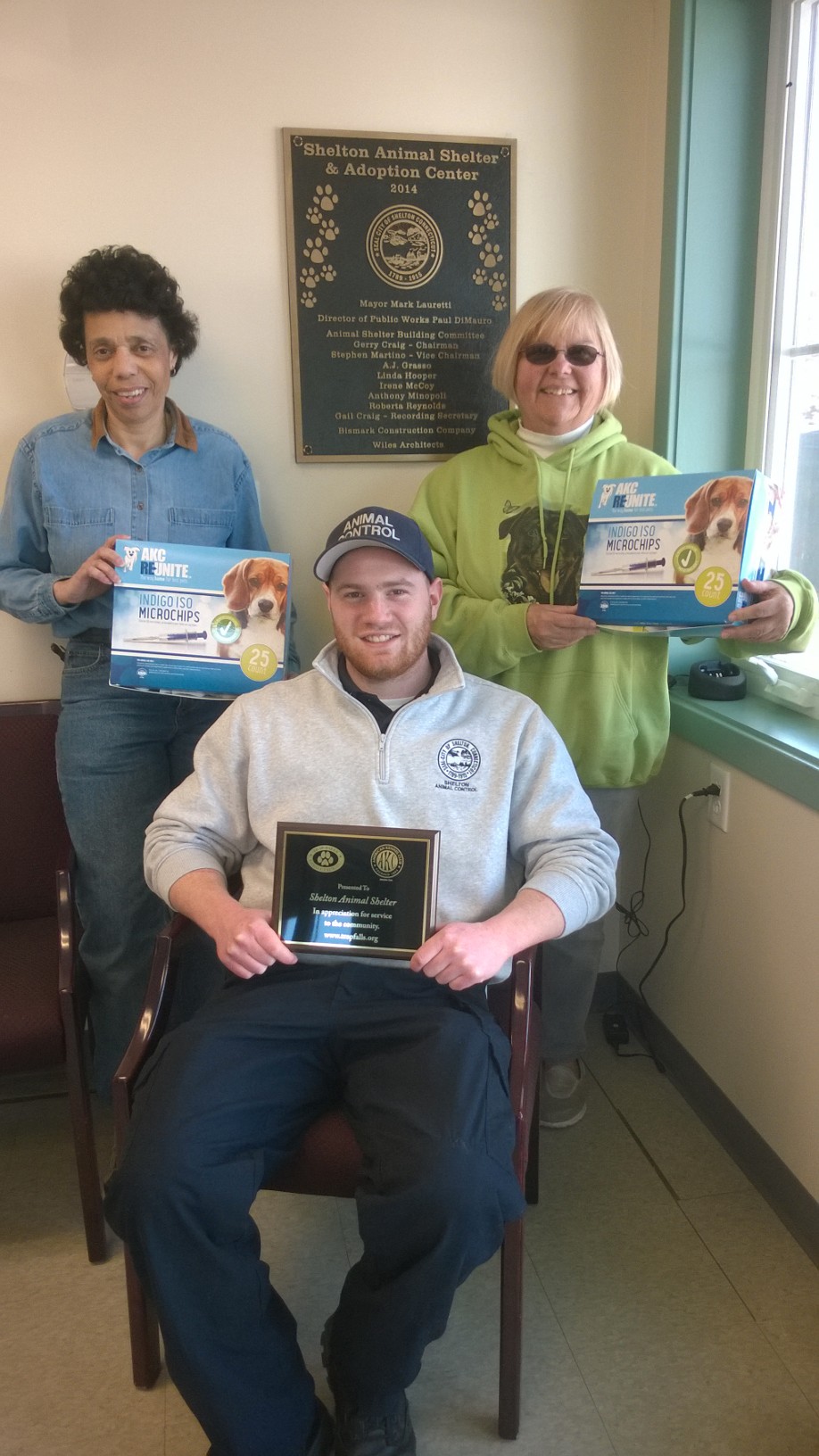 Trap Falls also donated 50 AKC Reunite microchips to the Shelton
Animal Shelter on March 13. Pictured are Linda Chehy,
Cindy Richardson and the Shelton Animal Control Officer, Joshua.