Studies have shown that nearly half (48%) of women delay leaving an abusive situation out of concern for their pet, and 70% of victims report that their abuser threatened, injured or killed their pet.
The AKC Humane Fund's Women's Shelter Grant program attempts to tackle this problem by supporting shelters that welcome pets on-site. These grants make it easier for abused women with pets to seek shelter and help break the cycle of domestic abuse.
As an organization that is committed to advancing the well-being of all dogs, it is heartbreaking when domestic abuse threatens the happiness and health of humans and their pets. Women experiencing domestic violence endure extremely difficult situations, and having to choose between seeking safety and protecting their pet shouldn't be one of them. That's why this grant program is so important—it saves lives.
Since 2014, our program has donated to 38 shelters across the country, contributing nearly $108,000 dollars.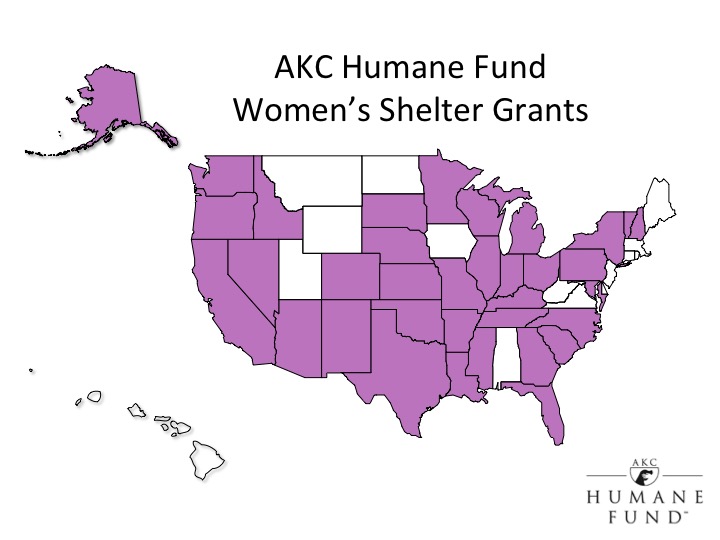 With the donations from this program, these shelters can provide beds, foods, veterinary care, medications, and more for pets of domestic abuse survivors. Women can safely leave abusive situations with their pets and once safe, pets can help provide support, hope, and joy to their owners during the recovery process.
Do you know a Women's Shelter that could benefit from one of these grants? In support of Domestic Violence Awareness Month, we urge individuals to donate to the program and shelters to apply. Learn more about making a donation here. If you want to apply for a grant, check out the qualifications and application form here.