August 10 is Snoopy's birthday! He was created by Charles Schulz for his comic strip "Peanuts" in 1950 - making Snoopy not only America's favorite Beagle but also, at 65, America's oldest Beagle.
Snoopy will join Charlie Brown, Lucy, and the whole Peanuts gang in "The Peanuts Movie," a big-screen extravaganza shot in state-of-the-art 3D and slated for a November 6 release.
The film's producers have invited Snoopy lovers everywhere to join the birthday party by drawing Snoopy and sharing the results today with #DrawSnoopy on social media.
To get you started, here's a quick tutorial on how to draw Snoopy from "Peanuts Movie" director, Steve Martino:
Of course, you don't have to take Martino's traditional approach to the character. Part of the fun of a genuine icon like Snoopy is that he means different things to different people. We all see him in our own way. To prove the point, we asked our AKC Publications staffers to take the idea and run with it. As you can see, there as many ways of drawing Snoopy as there are people who love him.
Try it yourself and share your drawing on social media today (and don't forget that #DrawSnoopy hashtag).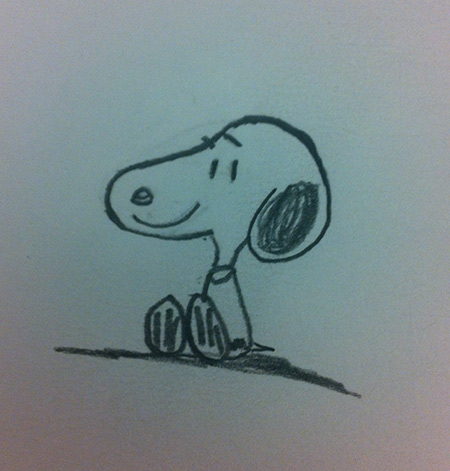 AKC Family Dog Advertising and Circulation Administrator Venus Rodriguez went old-school, with a sketch that looks a lot like Schulz's original Snoopy from the '50s.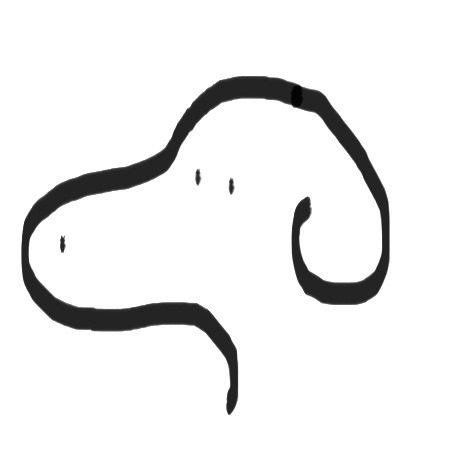 Senior Designer Kate McCroary took a minimalist approach: just one line and three dots.
AKC Gazette Senior Editor Arliss Paddock contributed this surreal "Lady and the Tramp"/Snoopy mashup.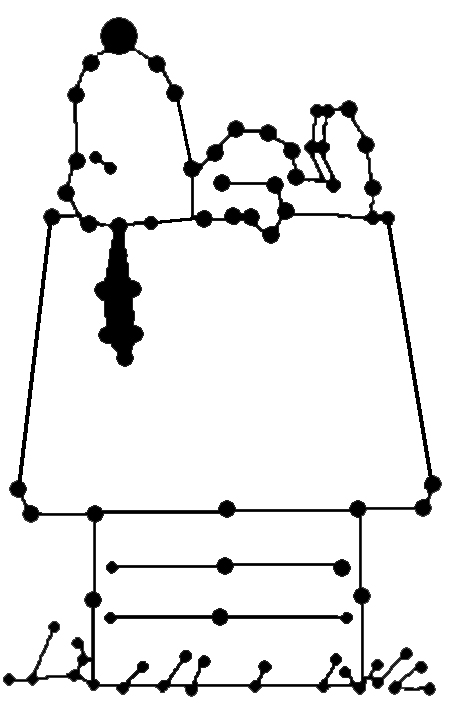 Creative Productive Director Russell Bianca invited us to connect the dots.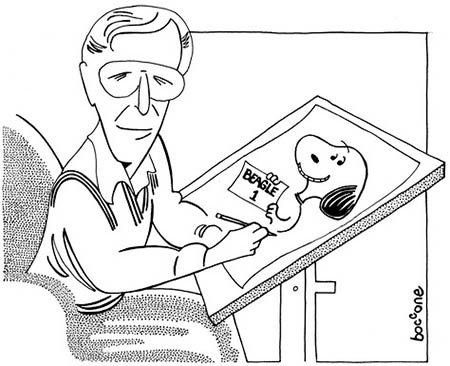 AKC Gazette "Dog People" cartoonist Bud Boccone pitched in a drawing of Schulz and his famous creation. Snoopy is the only dog ever to receive an honorary AKC registration (reg. no. BEAGLE 1).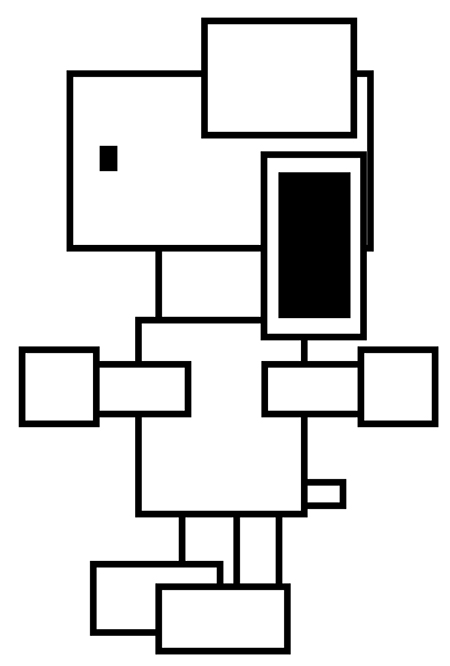 Senior Production Designer Chris Espiritu went the postmodern route, with a clever assemblage of squares and rectangles.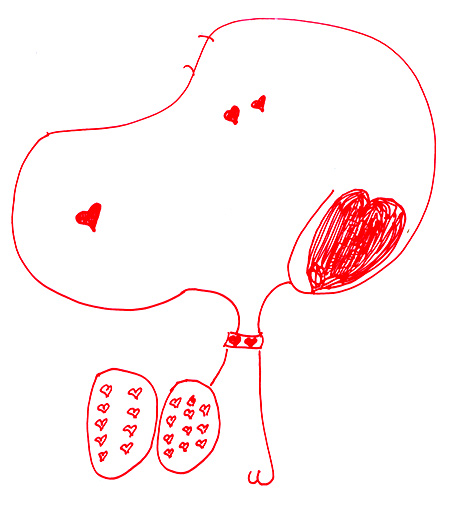 Finally, Editorial Director Erika Mansourian got to the heart of the matter: We love Snoopy!
";}}