An Agility Trial
When the Sno-King Agility Club was planning its semi-annual agility trial (it took place May 1–3, 2015, in Auburn, Washington), they wanted to come up with a theme befitting the club's 20th anniversary. The theme of the weekend was BDE. As in, the Best. Dog. Ever. With the Best. Dog. Ever.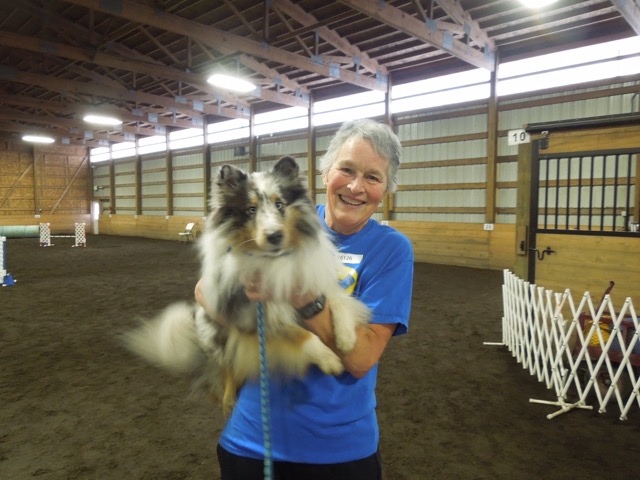 Sally Hildt and her Shetland Sheepdog, Pi
Held on the grounds of the Argus Ranch Facility for Dogs, the trial was a fundraiser for Old Dog Haven, an nonprofit organization that uses a network of private homes to care for senior dogs in need of housing.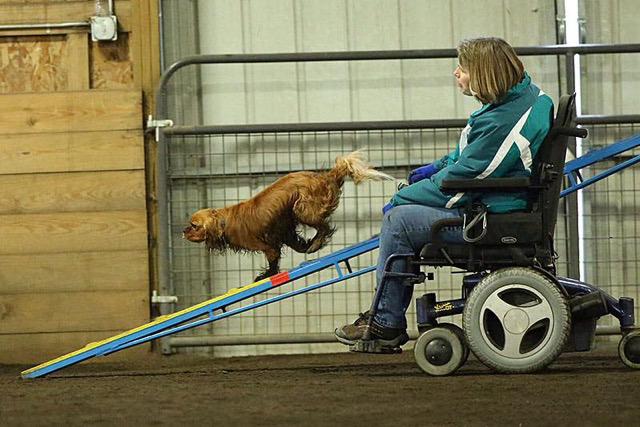 Anne Brastow and her Cavalier King Charles Spaniel, Radar
The combination of a seasoned and experienced club and an upbeat crowd (who doesn't like a gift bag?) made for a memorable weekend. Especially since everyone was there with the Best. Dog. Ever.
Photo credits:
Links: