By Melissa Hampton
Earlier this month, the Salisbury Maryland Kennel Club presented a heat sensor unit and remote door release system to the Wicomico County Sheriff Office for use in the Sheriff's Office new K-9 vehicle. The unit will alert the K-9 officer if the vehicle's interior temperature goes above a pre-set level, and will automatically activate an S.O.S. horn, the siren and light bar if it passes that level. It also features a dual window drop and an integrated remote door system to release the K-9 for immediate assistance of the officer. The ACE K-9 Hot-N-Pop PRO costs $1154 and was purchased through funds raised through the Salisbury Maryland Kennel Club Charitable Trust, as the result of the raffle of a handmade quilt donated by club member and quilt maker, Jeannine Dennis.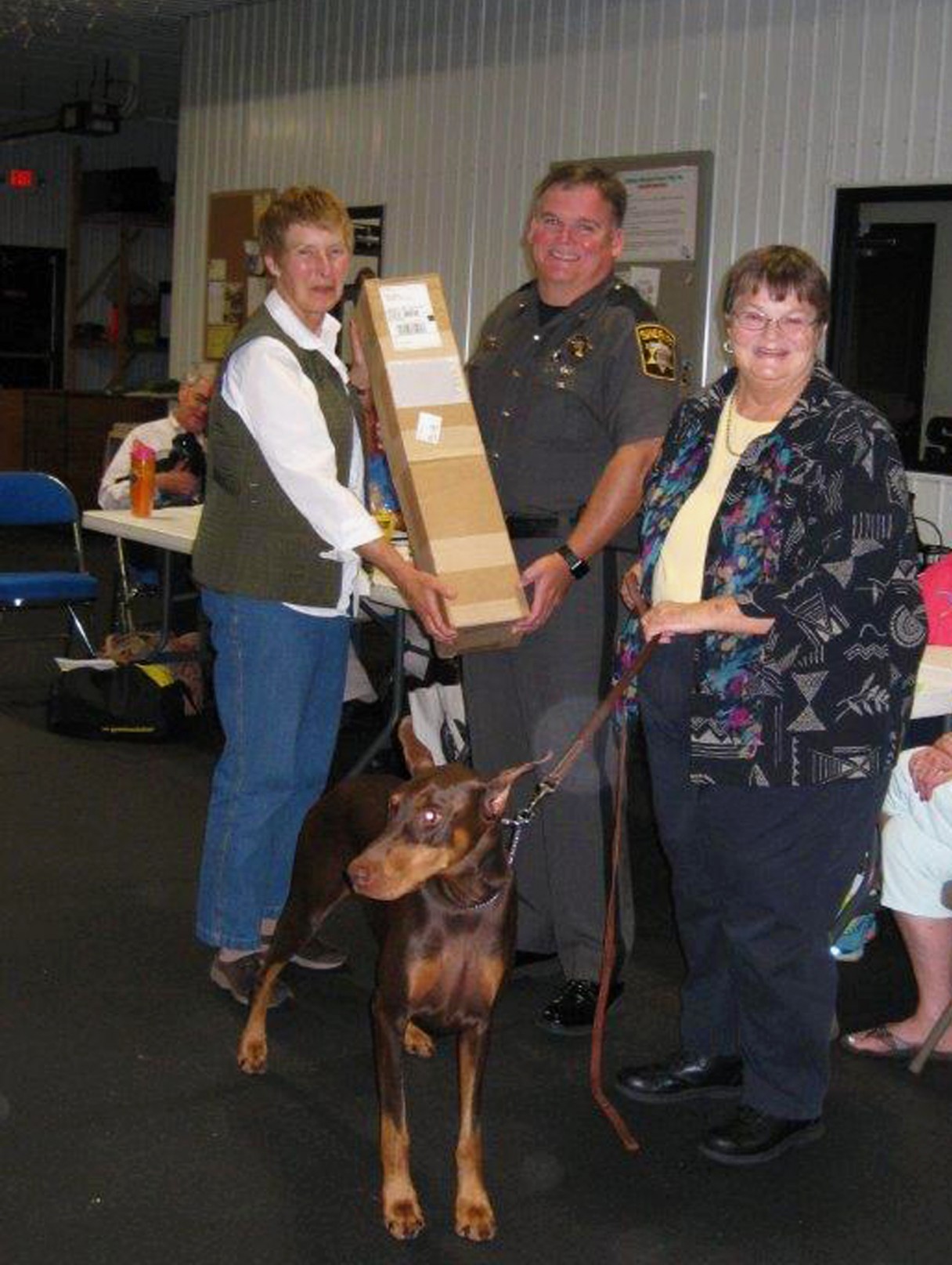 Left to right: Jeannine Dennis, heat sensor donor; Lt. Rich Wiersberg, Wicomico County Sheriff's Office; Peggy Bradford, President, Salisbury Maryland Kennel Club
The Salisbury Maryland Kennel Club Charitable Trust (SMKCCT) was founded in 2010. Working with the Salisbury Maryland Kennel Club (SMKC), the Trust is able to provide the Tri-County area of Wicomico, Worcester and Somerset funding and other support through tax deductible donations by SMKC members, the public and friends of dogs and animals for such things as the following:
Stab-Ballistic Proof Safety Vests for K-9 police units
Small Animal Oxygen Masks for Fire Departments
Educational programs for school children, youth groups (such as 4-H and Scouts) and the general public about safety around dogs, responsible dog ownership, training, the humane care and treatment of all dogs and all animal life, and enjoyable ways to interact with dogs.
Learn more about the Trust here.