Kudos to Nevada's Silver State Kennel Club (SSKC) for donating $1,000 to Noah's Animal House, a full service pet facility on the grounds of The Shade Tree, a domestic violence shelter.
Noah's has provided over 65,000 boarding nights for over 900 pets, allowing women in abusive situations the ability to leave violent situations without having to worry about their pet being abused as payback. Shade Tree clients that have a pet at Noah's have a less than 2% recidivism rate while clients without pets have a return rate of over 10%.
Learn more about the work of Noah's Animal House here.
Thank you, SSKC members!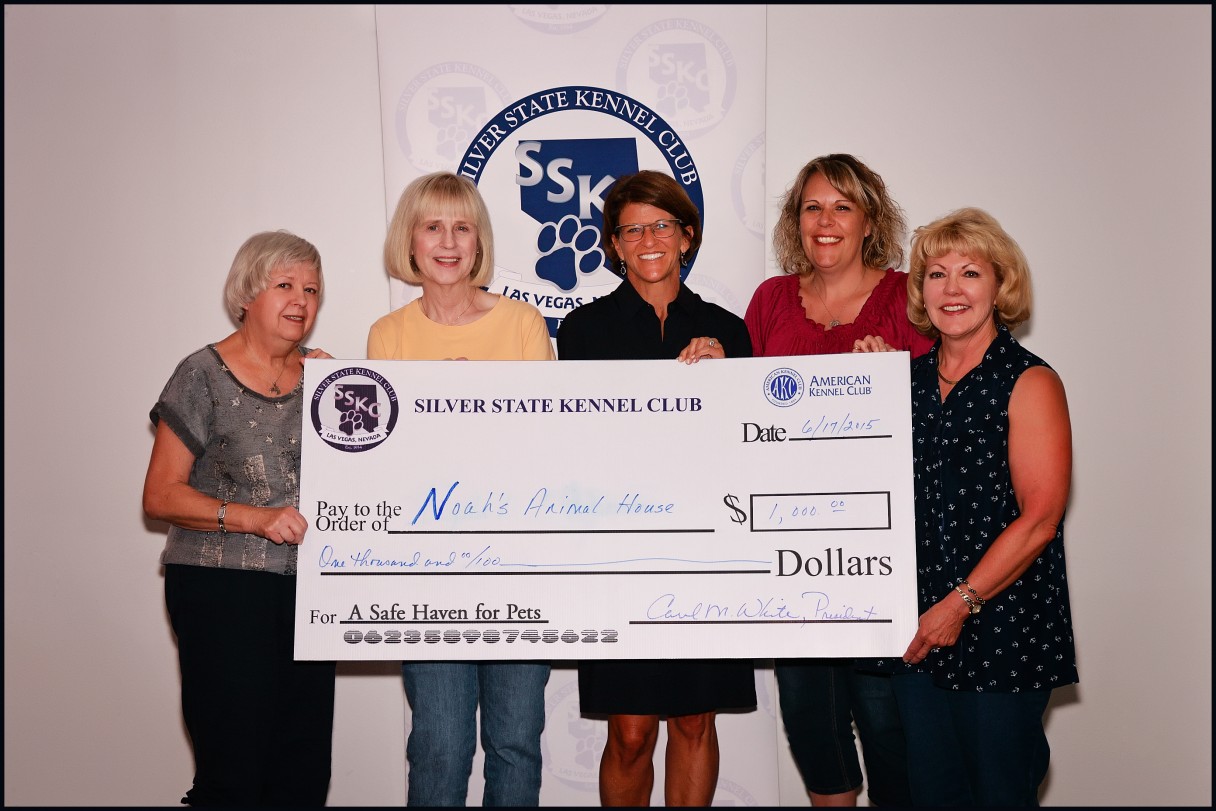 Pictured L to R: Judy Shoup, Sharon Kingston, Noah's Founder Staci Columbo Alonso,
Shelter Manager Gennifer Davenport and Sandy Brannum