The Sanctuary for Senior Dogs, a 501 © (3) nonprofit organization in Cleveland, Ohio, is now accepting entries for its 13th annual Graying Muzzles of 2016 photo contest, open to dogs older than 7. Entries must be postmarked or emailed by September 1, 2015.
The Sanctuary is dedicated to rescue, rehabilitation, and rehoming of senior dogs. Volunteers pull the dogs from shelters, treat them for medical issues, and then find permanent or foster homes for them. Abandonment of senior dogs is all-too-familiar problem. You see their faces peering out from behind bars all over social media. Old dogs land in shelters for many reasons — often death of a caretaker, a move to a place that does not allow dogs, or financial issues. Often, an elderly dog develops medical problems and the owners can't cope. Whatever the reason, many end up alone in a strange, stressful environment with slim chance of finding a new home.
But, recently, there's been growing awareness that while their time on earth may be short and their bodies are worn and creaky, gray muzzles have a lot to offer. Several oldsters rescued by the Sanctuary have passed their Canine Good Citizen tests. A few have gone on to become therapy dogs, using the sweetness and patience that come with the years to help others who could use their gentle comfort.
To enter a picture of your spectacular senior, visit the photo contest page on the Sanctuary's web site for the rules.
Learn more about the special needs and joys of older dogs, check out our Life With a Senior Dog e-book.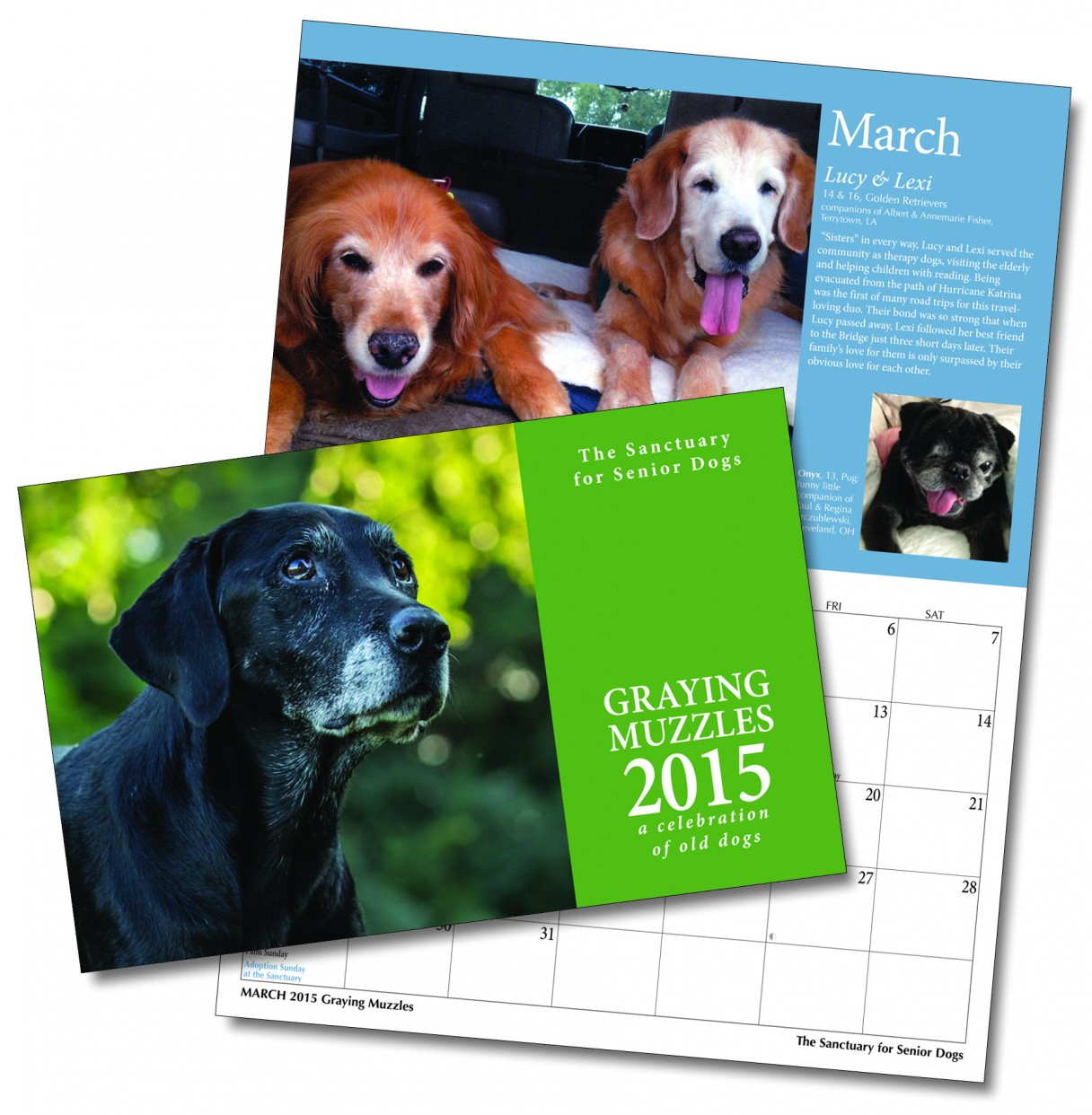 Related Stories:
Why Old Dogs Must Learn New Tricks
Canine Hospice Program Helps Old Dogs Live Out Final Days In Comfort