Cincinnati Children's Hospital Medical Center recently introduced two purpose-bred Golden Retrievers as part of their Animal Assisted Therapy Program to provide physical and emotional support to patients.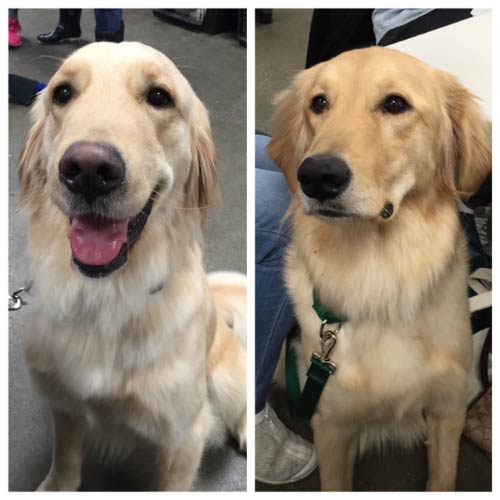 The Golden Retrievers, Drummer and Leica, were specially bred and trained to work as therapy dogs in a hospital setting, according to a press release from Cincinnati Children's. The hospital received the dogs from Canine Assistants in Dalton, Georgia.
The dogs were brought into the hospital earlier this month and have already had a positive impact on patients.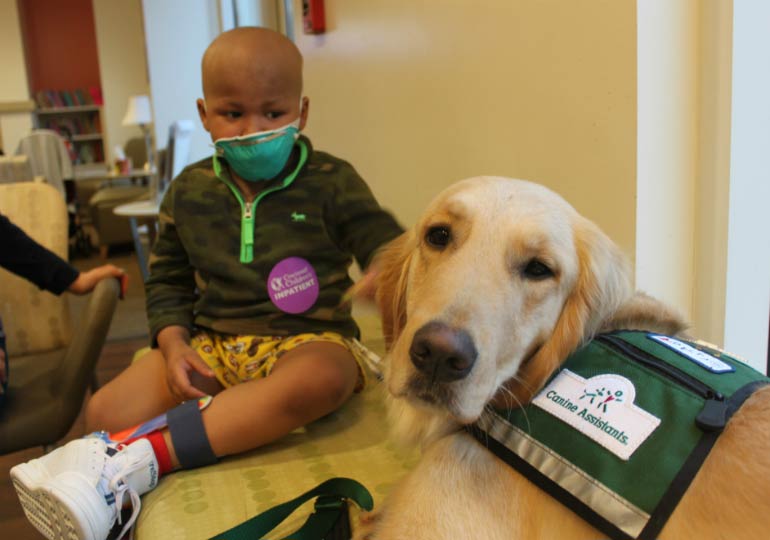 "She was out of it, not happy, and in a lot of pain," said Leanne Biondo of her daughter Gia, who was inpatient at Cincinnati Children's for five months, according to the press release. "A few minutes later, Drummer came in and her eyes lit up when he jumped on the bed. Suddenly, that pain was forgotten about. Gia is like a whole new person when Drummer walks in."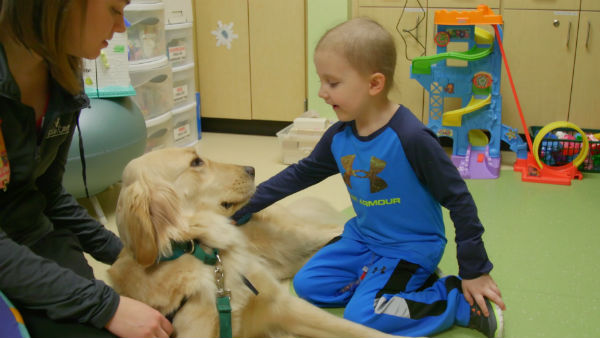 See Drummer and Leica at work:
Related stories:
ACE Award-Winning Service Dog Helps 11-Year-Old With Rare Disorder Gain Independence
Why Train Purpose-Bred Service Dogs Instead of Rescue Dogs?