UPDATED: Jan. 14, 2016 -- Puppy Arrives In France
by: Lindsay Cosner

The puppy Russia gifted to France in honor of the late K-9 Diesel arrived in Paris Jan. 9 to begin his training with the French National Special Forces.

The German Shepherd, named Dobrynya, was escorted by members of Russia's Interior Ministry to Sheremetyevo International Airport to begin his journey to his new home in Paris, according to RT.
Dobrynya was greeted at the airport by 30 members of the French police. He's now being trained to detect explosives.

Learning is not all this pup is doing in the city of lights, his trainers told RT he has already found himself a girlfriend in four-year-old Belgian Malinois, Ali.
A member of the Russian Interior Ministry told RT, "Dobrynya is feeling very well since arriving in France, co-existing with Ali without any problems. He is playful, friendly, and helpful, and at the same time, he is strong and has a good appetite."
---

UPDATE: Nov. 20, 2015 - Russia Gifts France A New Puppy in Honor of Diesel
by: Liz Donovan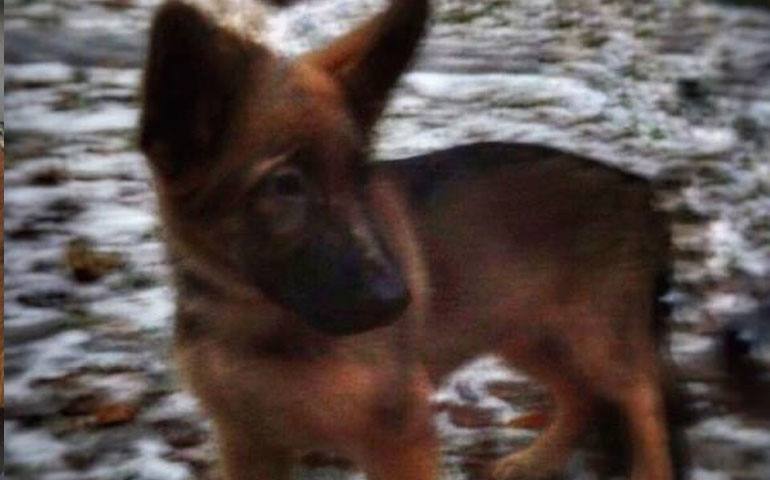 The Russian Interior Ministry announced on social media today that Russia has gifted the French government with a puppy. The gesture was made after the French announced the death of Diesel, a Belgian Malinois killed this week during a raid in response to the terrorist attacks in Paris on Nov. 13.
"This dog will be handed to France in a testament of solidarity with the French people," the tweet said.
The dog is named Dobrynia after a Russian hero who represents strength, goodness, valor, and altruism—an accurate description of the brave K-9s on the RAID (Research, Assistance, Intervention, and Deterrence) team, on which Diesel served.
The Tweet below shows a photo of Dobrynia, along with a letter from Russia's Interior Minister Vladimir Kolokolstsev to France's Minister of Internal Affairs Bernard Kaznevu offering their sympathy and solidarity. He also states that Dobrynia will be able to take Diesel's place in the ranks.
Diesel's image went viral after French police announced her death on Twitter earlier this week. Dog owners then took to social media to show their support and sympathy using the hashtag #JeSuisChien and sharing creative photos of their pets.