In a ceremony held yesterday at the Raleigh, North Carolina City Hall, Mayor Nancy McFarlane proclaimed September 19th "AKC Responsible Dog Ownership Day" in honor of the annual AKC Responsible Dog Ownership Day (AKC RDO Day). This festival for Raleigh residents and their dogs is scheduled to run Saturday from 10:00 a.m. to 3:00 p.m. at the North Carolina State Fairgrounds. After reading the Proclamation, Mayor McFarlane presented it to AKC officials and Keeshond "Uther," an AKC Canine Good Citizen who will be demonstrating agility and flyball at the event.
The AKC's 136 dog clubs throughout North Carolina give back to their local communities through public education programs, dog training, and other community service. Year-round, the AKC sanctions nearly 400 educational and family-oriented dog shows throughout the state that promote responsible dog ownership and benefit local economies.
This year's activities at the flagship AKC Responsible Dog Ownership Day include AKC's My Dog Can Do That! where attendees can try beginner agility with their dog; action-packed dog sport demos; face painting and activities for kids; microchipping from Wake County Animal Center for just $10; breed parades; local kennel clubs, rescue groups and vendors on-site; and more. The event is free and open to leashed, vaccinated dogs and the first 500 families to enter will receive a free goodie bag. Learn more at www.akc.org/responsible.
Photos from the Proclamtion signing: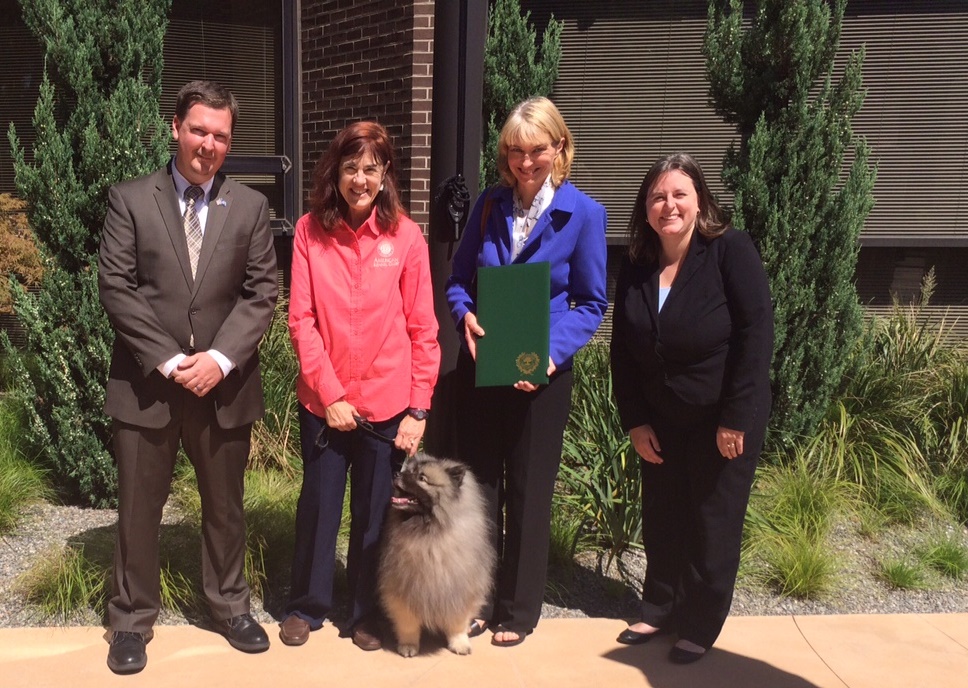 AKC staffers Keith Frazier, Penny Leigh, Sheila Goffe and Jennifer Clark with Uther the
Keeshond and the AKC Responsible Dog Ownership Day Proclamation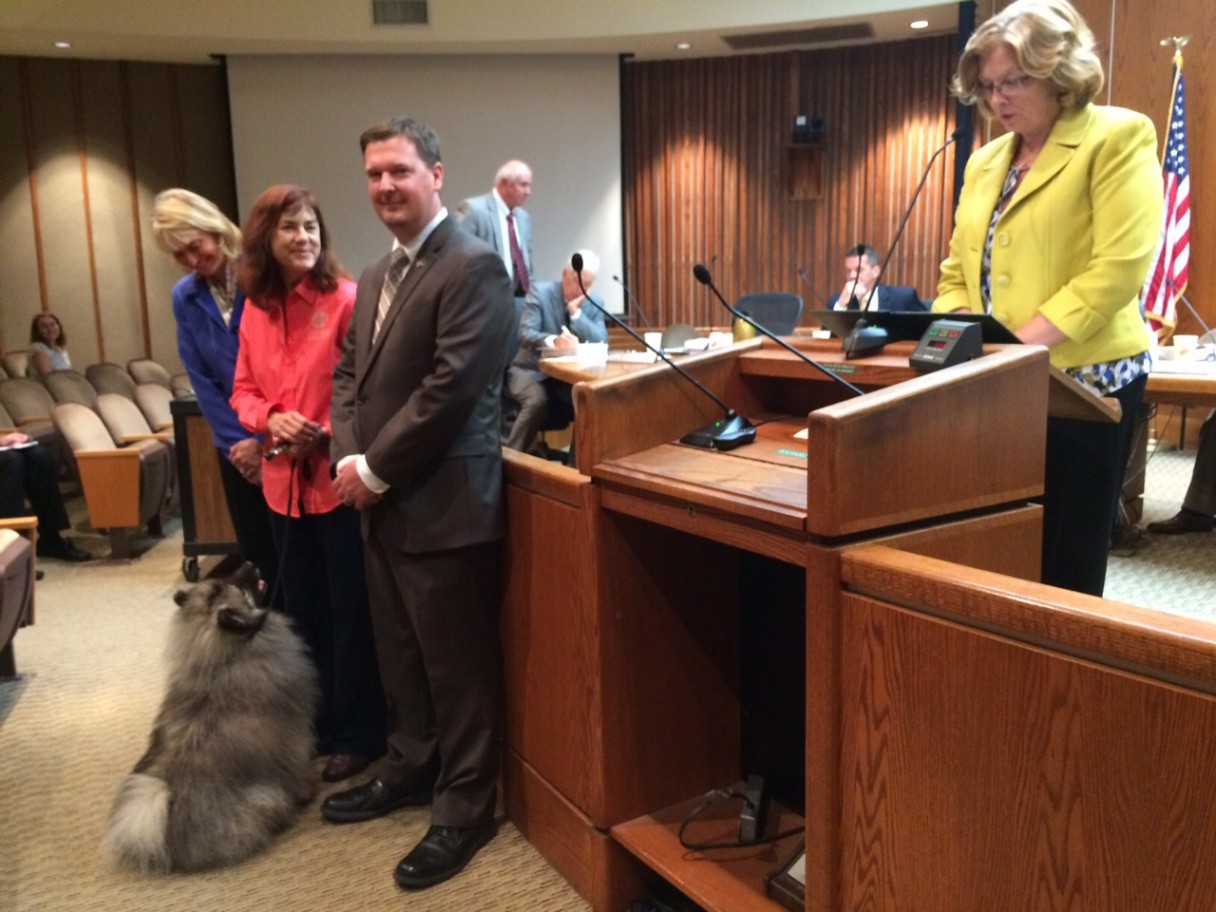 Raleigh Mayor Nancy McFarlane reading the AKC RDO Day Proclamation
Penny Leigh, Uther, Keith Frazier and Mayor McFarlane with the Proclamation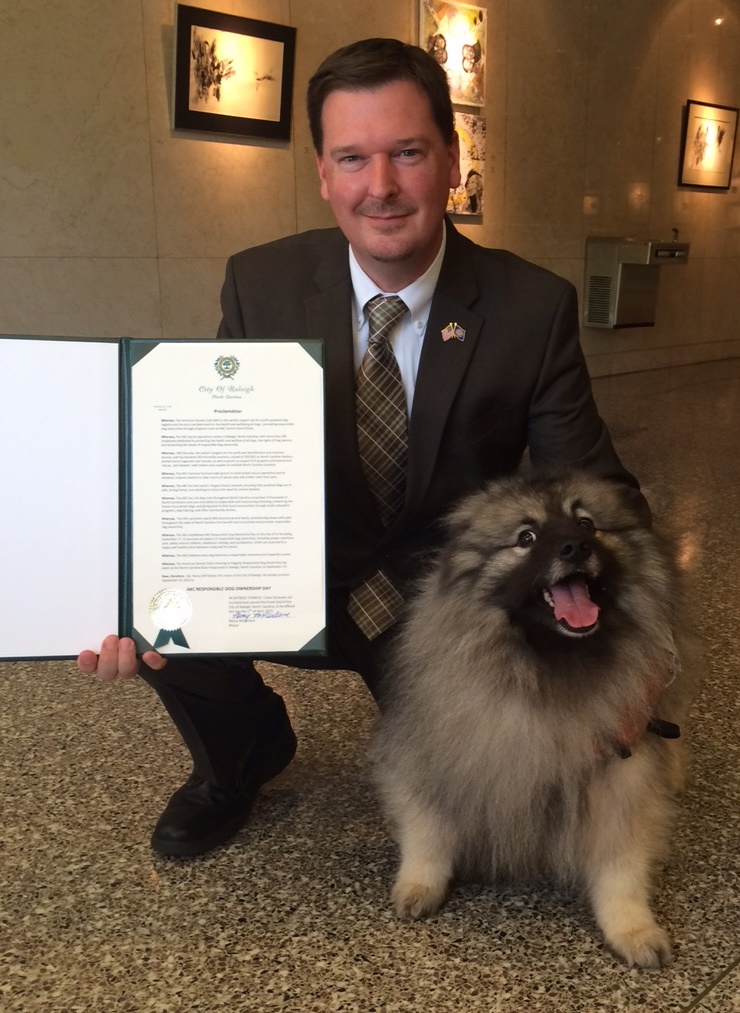 AKC's Keith Frazier and Uther the Keeshond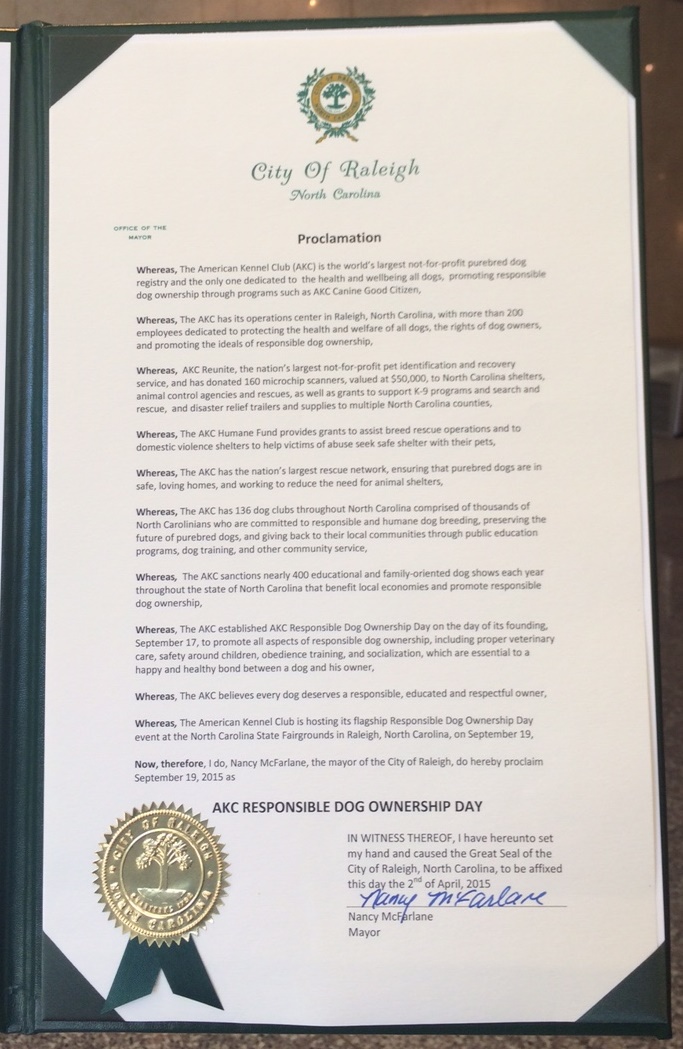 Mayor Nancy McFarlane proclaimed September 19th AKC
Responsible Dog Ownership Day in Raleigh, North Carolina