By Bud Boccone
In our annual "Pup Culture" book roundup, the accent is on the myriad ways dogs have inspired the world's most gifted and distinctive artists.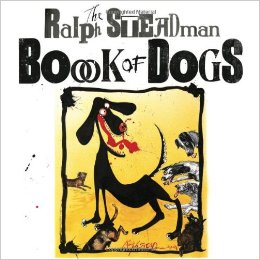 No one will accuse Ralph Steadman of going soft in his old age. Pushing 80, the cartoonist best known for illustrating Hunter S. Thompson's Fear and Loathing books is still the scourge of the safely sentimental.
The Ralph Steadman Book of Dogs (Houghton Mifflin Harcourt; $24), his fourth volume of canine art, contains dozens of drawings laced with his peculiar brand of dark whimsy. Steadman's style is slashing and ferocious, but underlying the mayhem is a mischievous sense of humor and a sincere love of dogs. Not for the faint of heart, but Steadman's book will tickle dog people who recall the good-old gonzo days with fondness.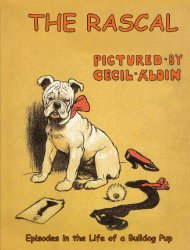 Any artist can draw a funny dog, but few can draw a dog funny. Cecil Aldin (1870–1935)—who epitomized the playful Edwardian humor unleashed after the dour age of Victoria—drew dogs funny. When it came to cartooning an animal while respecting its structural integrity, only Disney could approach this British master.
Souvenir Press brings the much-admired Aldin into the 21st century with four pocket-sized editions of his famous picture books, featuring lighter-than-air caricatures that slyly say as much about us as about our dogs. Like a Teuscher truffle or a Cole Porter lyric, Aldin's small miracles of craftsmanship are expertly made little treats for those with sophisticated tastes.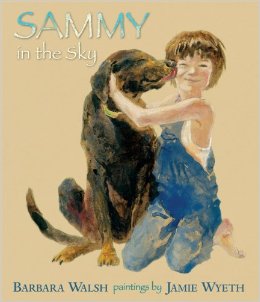 Sammy in the Sky (Candlewick Press; $16.99), is a children's book by Barbara Walsh, with paintings by Jamie Wyeth. Walsh's tender story about a girl coping with the death of her old hound dog serves as a worthy vehicle for Wyeth's immense talent.
Wyeth is the son of famed American realist Andrew Wyeth, but the 20 little masterpieces he turned out for Sammy, with their painterly approach and shimmering colors, more readily evoke his grandfather, N.C. Wyeth, whose illustrations for Treasure Island and The Last of the Mohicans, among others, set the standard for children's publishing in the early 20th century. Sammy in the Sky is recommended for kids mourning the loss of a cherished pet, and for those of all ages who seek the best in contemporary illustration.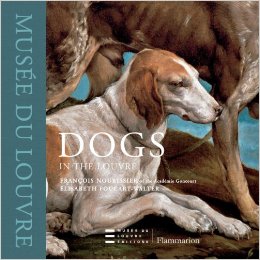 Dogs in the Louvre (Flammarion, $19.95), by Francois Nourissier and Elisabeth Foucart-Walter, presents 40 dog-related masterpieces and little-known gems from the world's most visited museum.
A small, slender volume, Dogs in the Louvre is nonetheless packed with nicely reproduced paintings by Vermeer, Rembrandt, and other brand-name artists, plus work of lesser masters and anonymous craftsmen of antiquity. The text is authoritative (Foucart-Walter is the Louvre's chief curator of painting), though the transfer from the original French is un peu grumeleuse—How you Americans say, a bit lumpy?—in spots. A bon mot like "It's no good thinking you've done all you ought when you chuck half a rum baba to a great Dane" must have had Flammarion's Paris editors rolling in their tastefully appointed cubicles, but it seems to have suffered in translation.
Quibbles aside, Dogs in the Louvre is as satisfying as many art books twice its size and three times the price.—B.B.