This weekend, AKC dog clubs members taking part in the annual Seattle Kennel Club dog shows will be spreading awareness and raising money to fund a future AKC Pet Disaster Relief trailer to service the Puget Sound area.
AKC Pet Disaster Relief trailers help to create a safe, temporary home-base for at least 65 pets immediately after a disaster is declared and will provide pets and owners with life-saving resources in the event of floods, landslides, earthquakes, wildfires, or any other natural or civil disasters.
The trailers house and deliver essential supplies such as fans, lighting and generators; cleaning supplies; maintenance items; and animal care items including crates and carriers, AKC Reunite microchips and an AKC Reunite universal microchip scanner, as well as bowls, collars and leashes. These supplies can be used as co-location shelters, where people can evacuate with their pets, as well as emergency animal shelters for displaced animals.
"Puget Sound dog and cat owners want to feel that their pets will have resources in the case of a natural disaster. Time is of the essence as we currently have no such resources in place here, and the opportunity for the matching funds and grants will soon expire," said Katie Campbell, who sits on the Seattle Kennel Club Board of Directors. "We are reaching out to our community to help us make this project a reality for us here in the Puget Sound area before it's too late."
For those planning to attend the shows, Seattle Kennel Club members will handing out information about AKC Pet Disaster Relief and taking tax-deductible donations to support bringing a trailer to the Puget Sound area.
Seattle Kennel Club Dog Shows
March 7-8
CenturyLink Field Event Center
8:00 am to 6:00 pm
Donations will be collected at the Seattle Kennel Club Information Table and at the AKC Pet Disaster Relief information areas. More information about AKC Pet Disaster Relief is available at www.akcreunite.org/relief.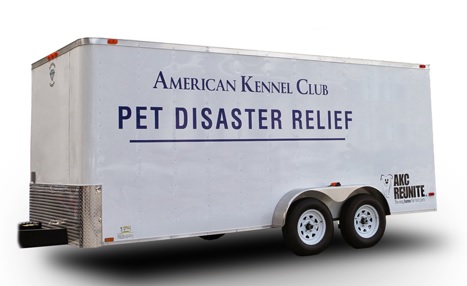 In addition to the conformation dog shows, agility trials, obedience trials, AKC Rally trials and Junior Showmanship competition, more than 50 different breeds will be available for the public to meet and greet at the hands-on Meet the Breeds. Other activities include over 100 education booths, dog show tours, health clinics, "Partners in Performance" demonstrations from the Boeing Explosives Detection K-9 Team and the Seattle Police Department Canine Unit, herding and nose work demos and much, much more.