New Fund Will Help K-9 Officers Injured in Line of Duty
Rudy was no rookie. The 4-year-old Belgian Malinois who worked on the K-9 Unit of the Oxnard Police Department in California was responsible for 3,000 assists and 13 arrests before he was struck down pursuing a suspect in 2002. He was the department's first K-9 to die in the line of duty.
Then there was Urk. While serving the San Diego County Sheriff's Department, this German Shepherd Dog died in a gun battle. He continued pursuing the shooter with a bullet in his heart.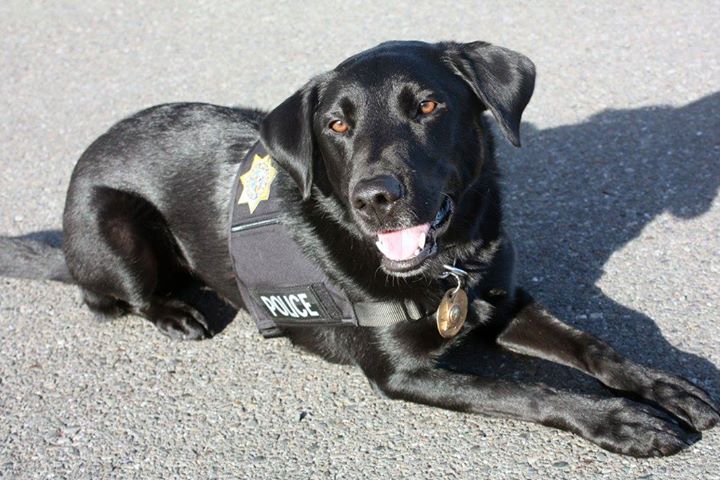 These brave dogs are two of many K-9 officers and search-and-rescue dogs who were wounded while serving and protecting civilians. So to help provide the best veterinary care and increase the odds of survival for dogs like Rudy and Urk, the University of California, Davis Police Department and the UC Davis School of Veterinary Medicine have established the Faithful Partner Fund. The fund will help cover the costs of medical treatment for K-9 officers and search and rescue dogs who are injured while working.
"With the growing recognition of the vital role that K-9 law enforcement officers and search-and-rescue dogs play in our society, there is an increasing demand for these animals to receive the highest level of veterinary care available," said Matthew Carmichael, chief of the UC Davis Police Department.
The police department and the veterinary school each contributed $25,000 to the fund, and they are asking for the public to make donations as well. Click here to learn more about contributing.
How the AKC and its Partners Help Police Dogs
The American Kennel Club supports the honorable work that K-9 officers do. For instance, the Trap Falls Kennel Club has set up a Go Fund Me donation page to help the Westport (Connecticut) Police Department raise money to purchase a new police K-9. Read the article here.
Also, the Staten Island Companion Dog Training Club held two AKC rally trials on March 14 that raised more than $4,000 to purchase bullet-and-stab-proof vests for police dogs. Check out that story here.