By Nancy Abraham, Secretary, Panhandle Kennel Club
Upon a suggestion from a firefighting club member earlier this year, the Panhandle Kennel Club (PKC) donated pet oxygen masks to the Amarillo (TX) Fire Department and the White Deer Fire Department. The masks will help save the lives of pets in danger during house fires.
So far, the masks have saved the lives of three cats caught in a fire started by a space heater, and have also helped two dogs as well.
The generosity of the PKC members was highlighted in a segment on KAMR Local 4 News. Watch here.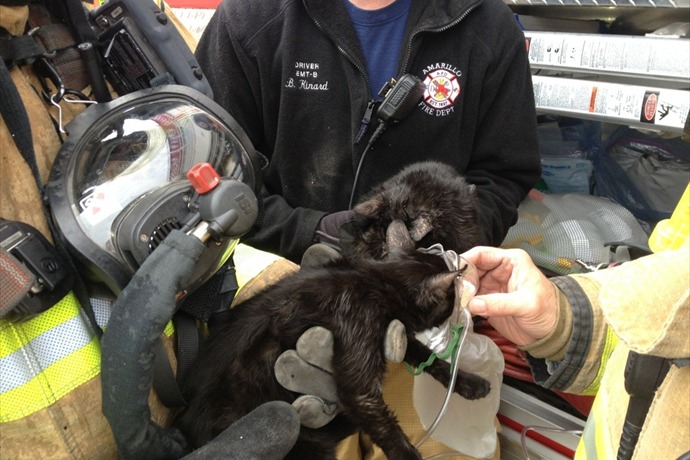 Amarillo firefighters use pet oxygen masks donated by the Panhandle Kennel Club to save three cats after a housefire.
Courtesy KAMR.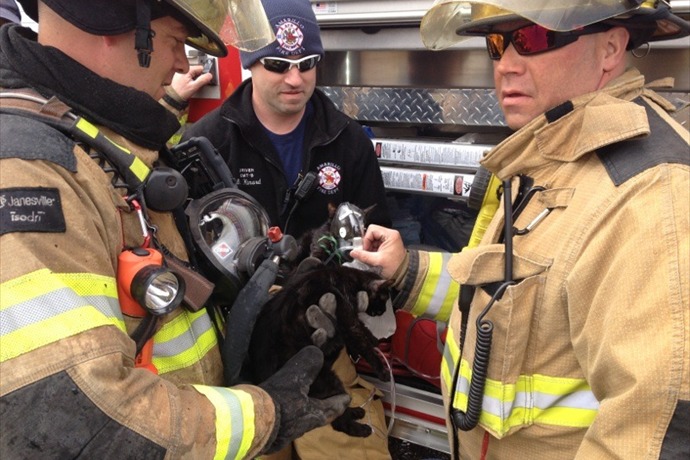 Courtesy KAMR.