The kick-off of New York City's annual Summer Streets on August 1st took place on one of those days that New Yorkers dream about (but don't get nearly enough of): Warm and sunny, but not so sweltering that the tarred pavement melted into a sneaker-sticking mess.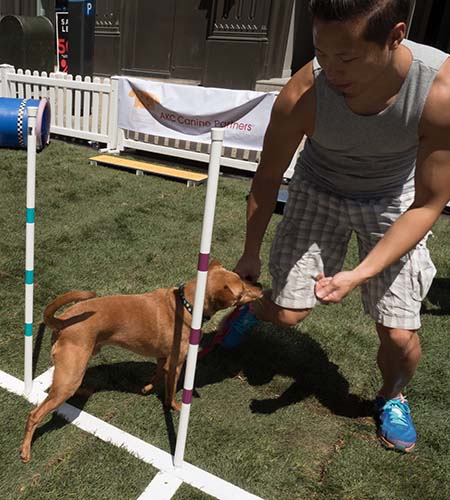 On three consecutive Saturdays in August (1, 8, 15) nearly seven miles of New York City's usually car-clogged streets are closed to traffic and opened to pedestrians, offering a rare chance to walk, wander, bike, scooter, or skateboard with the kind of room that would make other urbanites jealous. And because the American Kennel Club is a supporting partner, the event welcomes dogs of all shapes and sizes, purebred and mixes.
In 2014, more than 300,000 people came out, so if you're in New York City on August 8th or 15th (or better yet, both), check out Summer Streets, and be sure to pay us a visit: The AKC will be at Astor Place & Lafayette Street from 7 a.m. to 1p.m.
Photos David S. Woo for AKC.