State Senate Passes Bill to Give Rover a Seat at the Sidewalk Cafe
New Yorkers could soon be brunching with their canine companions thanks to legislation passed by the state Senate that gives restaurants the option of opening outdoor tables to diners and their dogs.
The Senate approved the measure with a 60-0 vote, but the state Assembly must adopt a similar bill before dog owners will have the opportunity to pass tasty morsels to the face peering up from under the table. Assembly leaders are confident it will pass.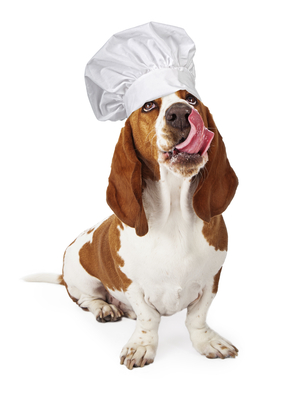 Although some eateries might seat a patron with dog at a sidewalk table, New York state health law prohibits pets on the premises.
The new law won't transform sidewalk cafes into dog kennels, say the sponsors of the bills. Dogs must remain on leashes and under the owners' control. Dogs won't be allowed inside restaurants or near any outdoor areas where food is prepared. And dogs must use disposable water bowls or their owners' portable containers.
The law would give restaurateurs the right to establish their own pet policies. They would be free to ban dogs from outdoor areas, or create special outdoor sections for customers with pets. They can decide whether welcoming four-legged guests would be bad for business or extremely popular.
"It's a calculation the restaurant owner will have to make," Assemblywoman Linda Rosenthal, the bill's sponsor in the Assembly, told the New York Times.
Sen. Kemp Hannon, a Long Island Republican who sponsored the measure in the Senate, issued a news release Wednesday that cited a 2013 study that suggested the health risk posed by pets in retail food outlets is minimal. He said New York's proposed law resembles California's law allowing dogs in outdoor restaurants. California enacted the law last year.
Rosenthal noted that dog owners have been very active in lobbying for the bill via email and telephone.
"People consider dogs and other animals to be just another member of the family," she said. "When you sit down to dinner, it's your husband, your partner, your wife, your kids and your dog."