The homeless get little relief from hardship, so even more than for most of us, their dogs offer comfort in a time of need.
"We're not the cure for homelessness. We're not going to be able to change their lives, but we can make their pets' lives better." So says Lori Rich, who, with her daughter Shira, founded the nonprofit Taking It To the Streets, which brings care and attention to dogs belonging to people living on the streets of Riverside, California.
"We bring food and supplies to the homeless, we educate them about pet responsibility, and we also spay, neuter, vaccinate, microchip, and license as many of those pets as possible," says Lori.
Their mission was inspired by Shira's concern for the homeless pets she saw in their community, and now the duo has dedicated themselves to spreading kindness and care to the dogs of people facing a challenging situation.
Watch Lori and Shira in action:
Want to hear more stories of moms and daughters working together to help others? Visit Just for Mom on YouTube.
HooplaHa is a digital brand whose original video segments include real people and personal stories, including everyday inspiring heroes, organizations, charities and companies making a difference. Named one of the "ten happiest places on the internet" by the Huffington Post.

Related:
See Homeless Vet with Cancer Get Reunited with Lost Service Dog
Homeless Man and His Dog Get Help in Most Unexpected Way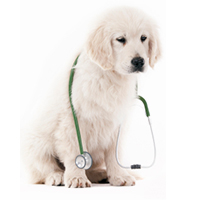 Emergency First Aid for Dogs
Even the most responsible pet owner can't always protect their pet from a sudden accident or illness. Getting your pet immediate medical attention can be the difference between life and death. Download this e-book to learn more about what to do in an emergency situation.