Dog lovers braved the weekend's hot weather to enjoy a variety of canine-related events at the St. Croix Valley Kennel Club's seventh annual Responsible Dog Ownership Day, held September 5 at the Washington County Fairgrounds in Lake Elmo, Minnesota.
The 30 or so organizations representing local dog clubs were kept busy throughout the day providing information to the public and hosting activities such as Canine Good Citizen and Therapy Dogs International testing, obedience and conformation matches, agility practice, and weight pulling, along with grooming demos and microchipping services.
Beverages, cookies, and smoking-hot grilled burgers and brats were supplied as a fundraiser by members of the Junior Showmanship program sponsored by the Animal Inn dog training center in Lake Elmo.
This free event is always held two weeks following the largest AKC dog shows in Minnesota, the St. Croix Valley cluster of shows held every August at the same venue, just east of Minneapolis/St. Paul.
—Sunny DeYoung
A few photo highlights of the day's activities: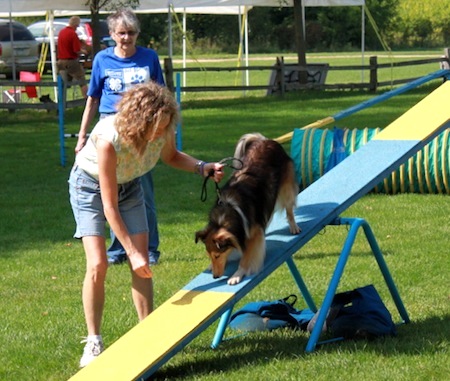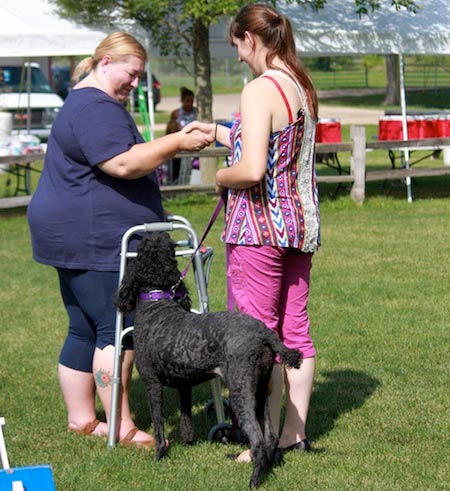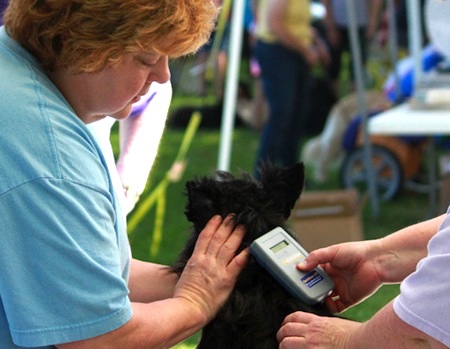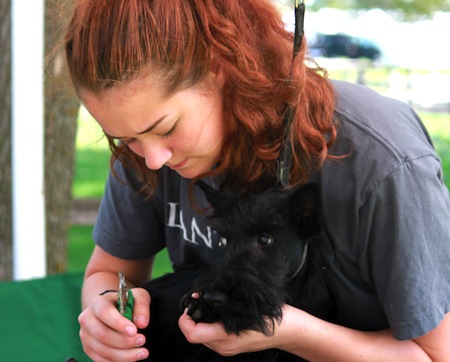 All photos courtesy Sunny DeYoung