The AKC's Team USA Agility squad will be competing at the 2015 European Agility Open in Kreuth, Germany, July 24 to 26. Here's look at a few of the team members. To meet the whole agility squad, and for more information on the event, visit the team's Facebook page. And while you're there, wish them luck as they prepare to represent the red, white, and blue at this prestigious international event.
Elicia Calhoun and Tobie
Elicia, from Paradise Valley, Arizona, is a well-known teacher and competitor on the international agility scene. She and her Australian Shepherd, Suni, were medal-winning members of the AKC/USA Agility squad for five years running. Border Collie Tobie, her latest genius dog, has competed at every European open since 2012 and medaled at last year's event.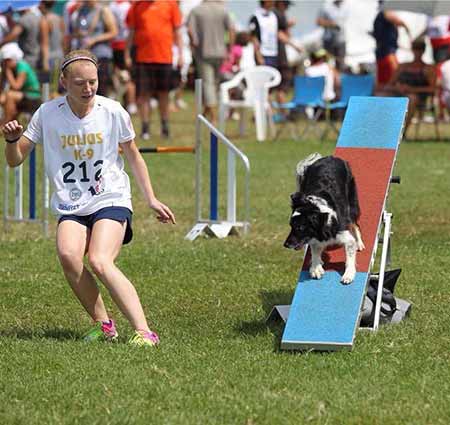 Kaitlyn Dreese and Karli Renay
Kaitlyn and her Border Collie are back for their second go-round on the European Open team, having traveled to Hungary to compete last year. Don't let Kaitlyn's youthful fool you: At 18 years old, she's already an agility veteran of 12 years. She and Karli have competed at three Junior Invitational events.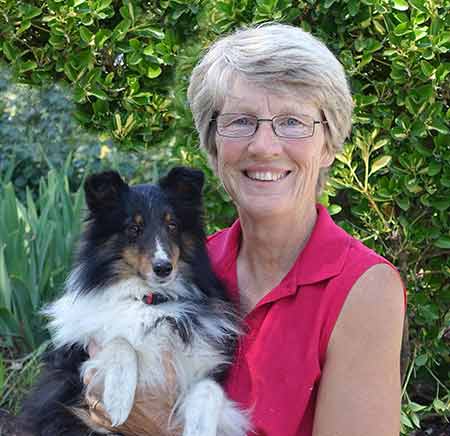 Kathie Leggett and Shout
Kathie, of Sacramento, California, is a veteran of the international circuit and a gold-medal handler at the World Agility Championship. This is the third consecutive year that Kathie and her Shetland Sheepdog, Shout, have made the European Open team. Earlier this year they finished second at the AKC National Championship.
Chris Tucci and Bratska
Chris is a retired semi-pro hockey player and hockey coach who got into agility in 2007. Jumping in the 26-inch division is Chris's Border Collie, Bratska. Standing less than 18 inches at the withers, she is among the smallest 26-inch-jumping dogs in the competition.
Estelle White Robinson and Ziggy
This is Chinese Crested Ziggy's second appearance on the European Open team and comes from a long line of performance dogs. "When we aren't doing agility, we love to go boating," Estelle says. "Ziggy loves to swim after the ducks." Estelle is vice president of DASH (Dog Agility Sport Handlers) of California.