Kudos to the Mahoning-Shenango Kennel Club (MSKC) for donating dog food to the Second Harvest Food Bank of the Mahoning Valley.
The donation, made possible from funds raised at the MSKC annual Christmas auction, consists of nearly 6,000 pounds of dog food -- 392, 15-pound bags in all. Way to go!
In an article in The Vindicator, "the kennel club said families in the area are suffering from financial hardships and many need help to feed their pets; and hopes its donation can help prevent dogs from going hungry, being abandoned, or sent to a shelter due to an inability to feed them. The food bank will distribute the dog food through its network of 153 hunger relief organizations in Columbiana, Mahoning and Trumbull counties."
The club is also hosting its 87th annual All-Breed Dog Show this Sunday, August 2nd in Canfield, Ohio. For more information and a schedule of activities, visit the club's website here.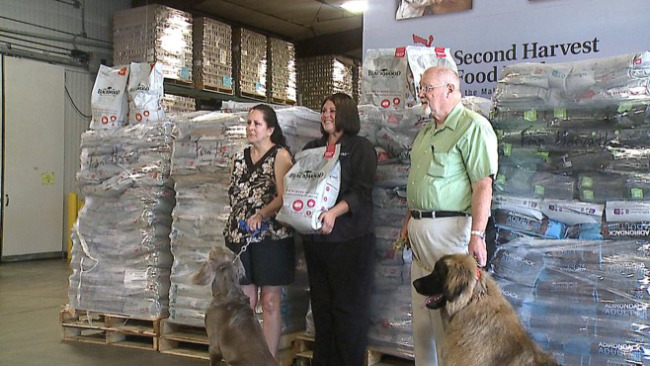 Credit: WKBN 27 First News