The Lancaster Kennel Club in Pennsylvania had a busy fall so far hosting community events that featured canine activities, club members, and of course lots of dogs. The club held their 5th annual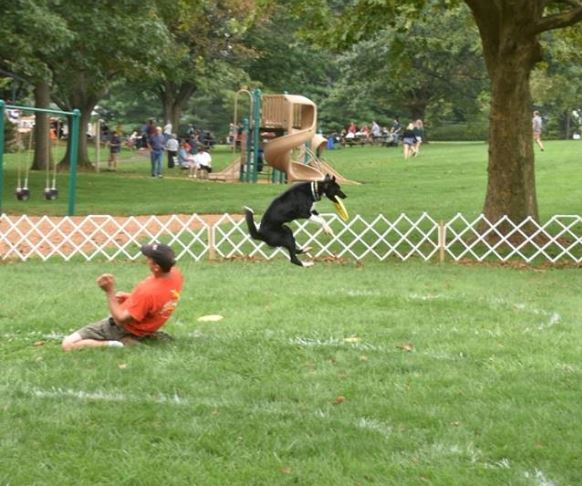 Responsible Dog Ownership Day at the 38th Annual Amos Herr Community Fair in Landisville, PA this ​September. The public was invited to check out a "Meet the Breeds" demonstration as well as an education table where visitors were able to learn more about dogs. There were also two levels of disc dog, a short agility course, hunt instinct, and a demonstration by Deputy David Cole and K-9 Edik of the Lancaster County Sheriff's K-9 Unit. The club also provided a microchipping clinic for dog owners that attended the event.
In October, Lancaster Kennel Club also took part in their first ever "It's A Pet's Life" Festival in Neffsville, PA. The club held an educational table at the event and had members on hand who were available to answer questions about dog breeds for festival goers. The festival sponsored by Lancaster County Pets Magazine and the Charles F. Snyder Funeral Homes & Crematory, included pet supply vendors, grooming services, dog training businesses, rescue organizations, and a barn hunt demonstration. The Lancaster Kennel Club loves participating in educational events to help promote purebred dogs and responsible dog ownership!