By Dave Martin, Lancaster Kennel Club Board Secretary
We're happy to announce that the Lancaster (PA) Kennel Club has donated $1,000 to the Lancaster County Sheriff's Office K-9 Unit to help purchase a bulletproof vest for K-9 Edik. The donation was made at our February General Membership Meeting. K-9 Edik is pictured below and we're pleased that he'll be a little bit safer while out on the job.
You can learn more about our club's activities at www.lancasterkennelclub.org.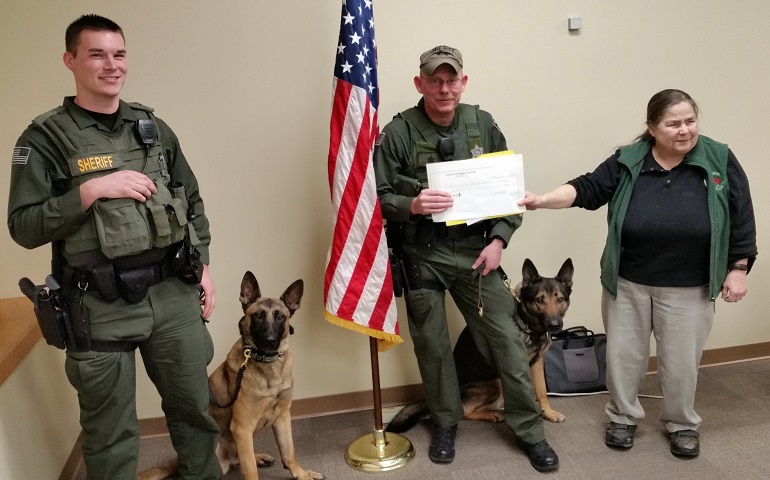 From left to right: Deputy David Cole, Edik, Sargeant David Bolton, Ronin, and Sue Bullitt, LKC Treasurer.