Joan Rivers was most famous for two things:
A fearless brand of humor that verbally pummeled even the biggest stars (herself included), and a legendary devotion to her dogs. Spike, the Yorkshire Terrier, was the first of Rivers' pets to achieve media stardom, but it was Teegan, a Japanese Chin and Samantha, a Havanese, who were by the comic's side at the end of her life.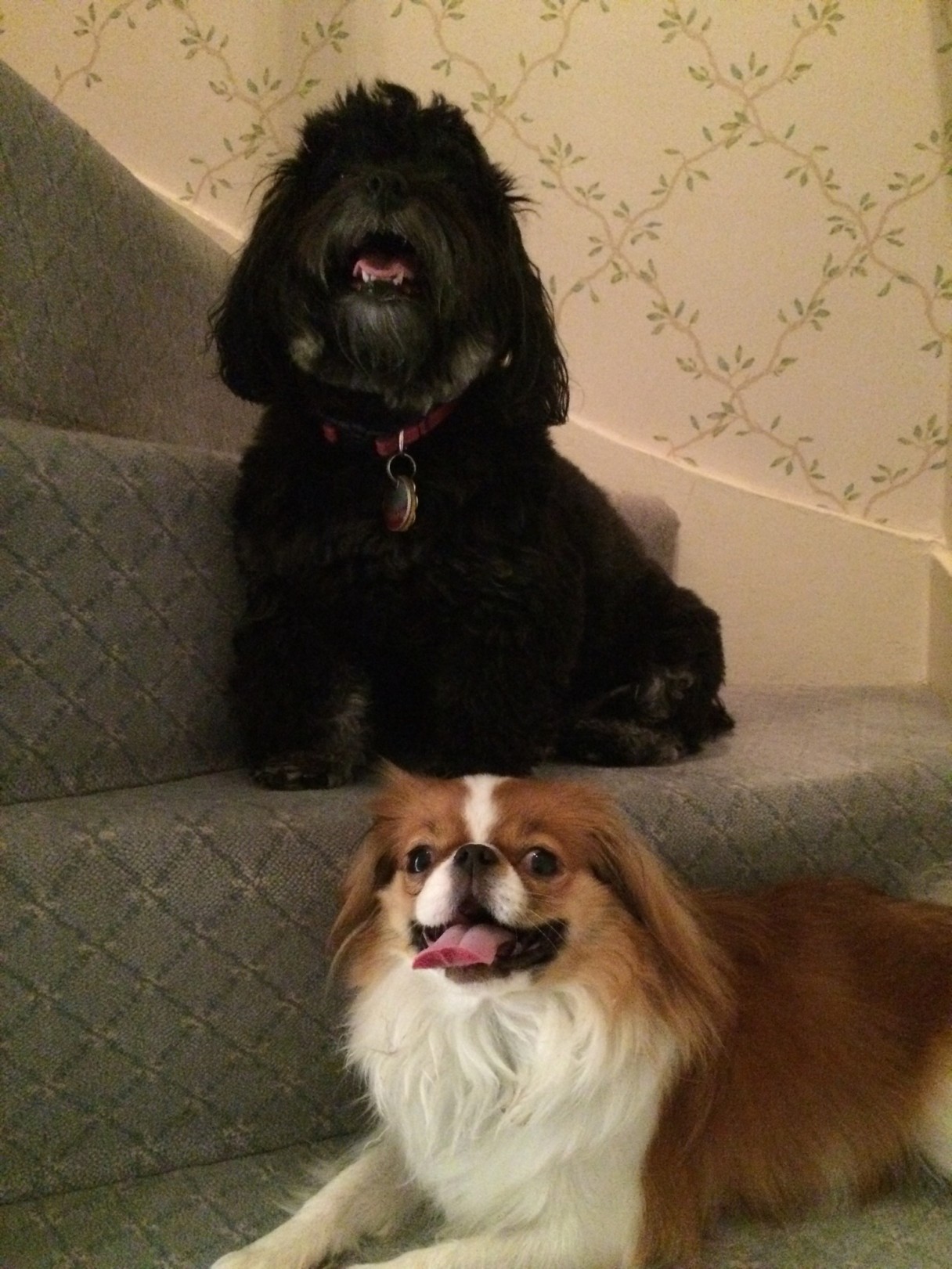 According to Hollywood Life, just before Rivers died in 2014, following complications during surgery on her vocal chords, the staff at Mt. Sinai Hospital in New York allowed Teegan and Samantha into her room for a brief kiss goodbye.
Tonight, the two dogs will be making a more celebratory appearance when they attend the "Pooch Party" gala that kicks off the first New York Dog Film Festival, taking place on Saturday, October 3rd at Symphony Space in Manhattan. (Dogs don't need to have a famous owner to attend the party, though—all are welcome to mix and mingle with Teegan and Sam.) Tracie Hotchner, the founder and director of the festival, says, "I know Joan would have been thrilled about my creation. Her love of dogs was so great that she probably would have offered to be the opening act!"
How does Hotchner know this? In addition to creating the festival and being the host of NPR's show, "Dog Talk," she was Rivers' goddaughter. So when Teegan and Sam strut their stuff on the green carpet—more dog- appropriate than a red one—it will be a poignant moment for Tracie and for Jocelyn Pickett, Rivers' executive assistant who inherited the dogs and who takes them with her wherever she goes (Joan would approve.) Even the festival's Veterinary Advisor is part of the figurative family: Dr. Amy Attas of City Pet Vets was Teegan and Sam's personal veterinarian.
On her blog, Hotchner reflects on what it means to be launching the festival one year after her godmother's death. "I did speak to her of my dream of a dog film festival, and it was something Joan applauded," she writes. "Now that it's becoming a reality it really makes me sad she can't be part of it. She was the quintessential New York dog lover, and this is a unique experience she would have wanted to have."
Joan Rivers was a pioneering comic who didn't just break down the barriers for female comedians, she blew them up—sometimes by throwing f-bombs.
Privately, though, she was bighearted and deeply loyal to her family, human and canine. "Dogs are easier to love than people; they're certainly more dependable," she once told ChicagoNow. "Once they love you, that's it. A true friend in life is a dog."
The festival will be showing 40 short films from around the world. Here's a sneak peak:
Purchase tickets and see the full schedule. Tickets will also be available at the door.
Related:
Meet the Yorkie Who Once Saved Joan Rivers' Life
30 of the Best Dog and Puppy Names From Movies
Photo courtesy Tracie Hotchner.