In her five years as a staff service dog, Nilani (Lani to her friends) spent her days snuggling, getting tummy rubs, and comforting critically ill youngsters at the UCSF Benioff Children's Hospital in San Francisco.
When she died of kidney failure on August 3, at age 7, hundreds of people she touched posted tributes and memories on the hospital's Facebook page.
Formally, she was classified as a "facility service dog," but to the people she helped she was nothing less than an angel, a "gift from God," as one FB post called her.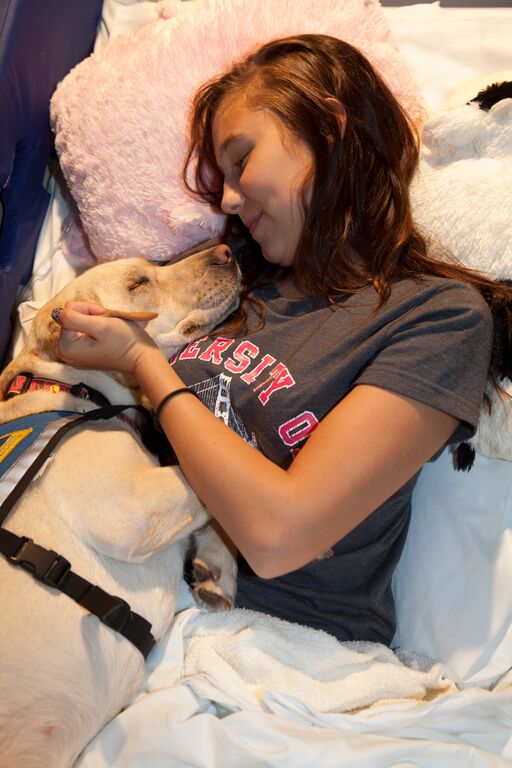 Nilani was trained by Canine Companions for Independence and worked a full-time job. With her handler, Jennifer Belke, she split her on-the-job hours between the playroom and visits to children who were too sick to get out of bed. Many of the photos show her curled up and cuddling with young cancer patients. A parent wrote that the dog's visits were "as necessary as pain medications" during her child's illness.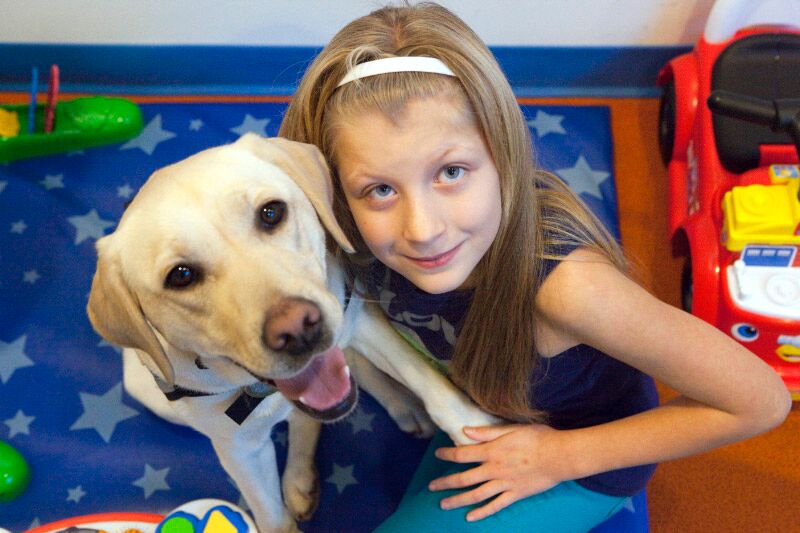 One sent a picture of the sweet-faced retriever, covered from neck to paw pads in a makeshift paper hospital gown. "When I was in isolation she got dressed up in all her gear to come give me love," the patient recalled. Many recall her having fun in her ball pit.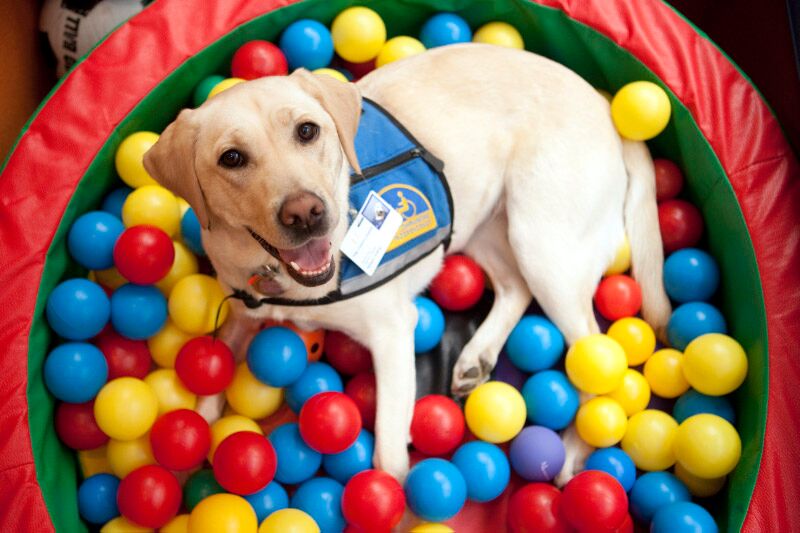 Others show images of her getting hugs, helping a child draw, or submitting to pedicures and body paint. Some people spoke of the important role the dog played in recovery. "Lani was our daughter's motivation to get up and walk after her brain surgery," a parent recalled.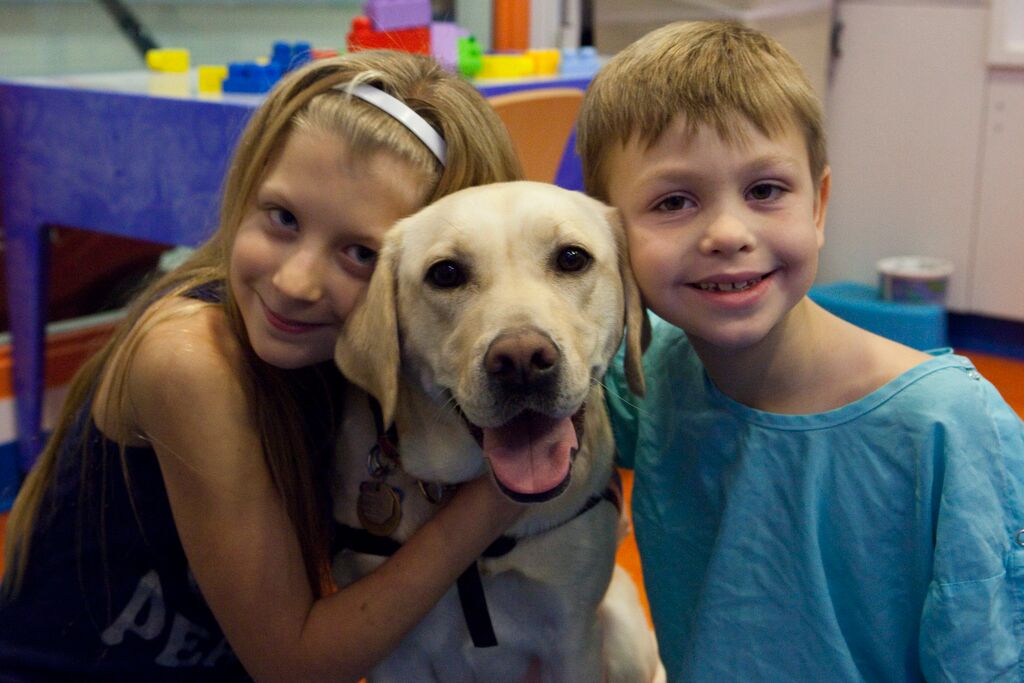 Sadly, many of the messages come from people whose children did not recover. They remembered Lani as a soothing presence during unimaginable grief. Wrote one: "Lani will bring all her love to heaven. Give Tess a big hug for us."
The hospital has established a fund in Lani's honor to bring more healing angels to the children who so need them.
Photos courtesy of UCSF Benioff Children's Hospital in San Francisco
Related Stories
http://www.woofipedia.com/articles/what-happens-when-a-little-boy-injured-in-car-accident-meets-a-therapy-dog
http://www.woofipedia.com/articles/10187-blind-therapy-dog-brings-smiles-to-many
http://www.woofipedia.com/articles/three-questions-to-ask-if-therapy-dog-is-your-goal
http://www.woofipedia.com/articles/agility-dane-earns-cgc-for-leap-to-therapy-dog