Holy Guacamole!
Fear not, guacamole lovers: Fungus-detecting K-9s are on the way to save Florida's avocado crop from total destruction. It is hoped that a combination of the ultimate low-tech instrument, the canine nose, and a cutting-edge technology, drones, can stem the tide in the battle against a rapidly spreading beetle-borne fungus that has already destroyed 9,000 of Florida's approximately 700,000 avocado trees.
"This is no question the biggest threat to the commercial avocado industry in Florida," tropical-fruit crop specialist Jonathan Crane, of the University of Florida, told CBC Radio's "As It Happens" program. "We have never faced anything this devastating."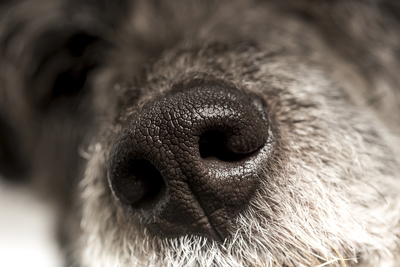 A major concern is that, left unchecked, the infestation could spread to Texas, California, and Mexico. It's estimated that avocados are a $400 million industry in the U.S. and Mexico, and worth $100 million to the Florida economy alone.
The culprit is the Asian ambrosia beetle, which spreads laurel wilt, a variety of fungus deadly to trees. By the time farmers notice the symptoms of infestation—wilted and dead leaves hanging limp from the tree—it's too late. The tree will die in a month or two.
The plan, still in development, is to use drones with specially outfitted cameras that can tell if a tree is infected before the symptoms are visible to the naked eye. To verify and pinpoint the find, farmers will then bring in a K-9 unit trained to scent and indicate on the fungus. Early detection would allow farmers to stop the spread of the disease through the root system before it's too late to save the tree.
Do you know a canine hero who is doing great work for people and the planet? Consider nominating her for an Award for Canine Excellence.