Prior to the AKC National Agility Championship, we're sharing competitor stories. Follow along with the agility action this weekend on the AKC website and Facebook.
Here's Carolyn Daniels's story. Now, THIS is dedication!
In September of 2014, I fractured my left ankle and tore ligaments in both feet in a fall. My husband, Cliff, a novice handler, took over running my dog Toast in order to keep him competitive until I could resume handling. I started walking again in November and began competing a month ago. My husband and Toast have had some terrific runs together and their hard work inspired me to push myself to run in Reno. We are "Team Toast!"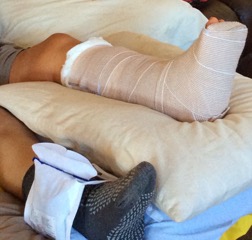 Carolyn's ankles in September 2014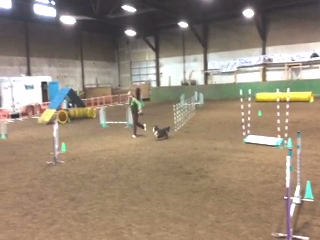 Carolyn and Toast back on course two weeks ago