By Robert Vandiver, Greenville Kennel Club
The Greenville Kennel Club has contributed $7,500 for the purchase of K9 Officer "Ricky" for the Greenville, South Carolina Sheriff's K9 Unit. Ricky was purchased as a well-evaluated, but untrained police dog at the age of 15 months. He was in intensive training for nine months with his handler and the K9 Unit's own Master Trainer. Ricky is now fully certified and is on full-time duty protecting our citizens.
The Greenville Kennel Club continues to support our K9 Unit, as we consider it to be the best dog-related way to contribute to our community and to detect and capture one of society's most damaging problems...drug traffickers.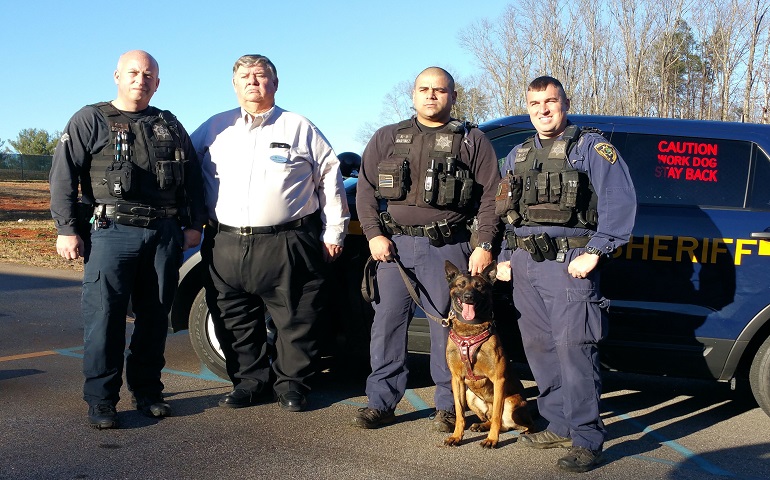 From left: Greenville County K9 Sgt. Pat Donahue, Greenville Kennel Club Vice President and Law Enforcement liaison Blake Roulette, K9 Officer and Handler Gaston Martinez, K9 Officer "Ricky," and K9 Officer/Trainer Matt Lovelace