Coach, a 4-year-old Labrador Retriever, has a sweet-face that seems perfect fit for his very important job—scenting dangerous blood sugar fluctuations in a girl with Type 1 diabetes.
Elle Shaheen was 8 when, on Thanksgiving 2007, she got the grim diagnosis that would change her life forever. The disease can be managed but not cured, so her world became an endless regimen of needles and syringes, blood tests, and fear.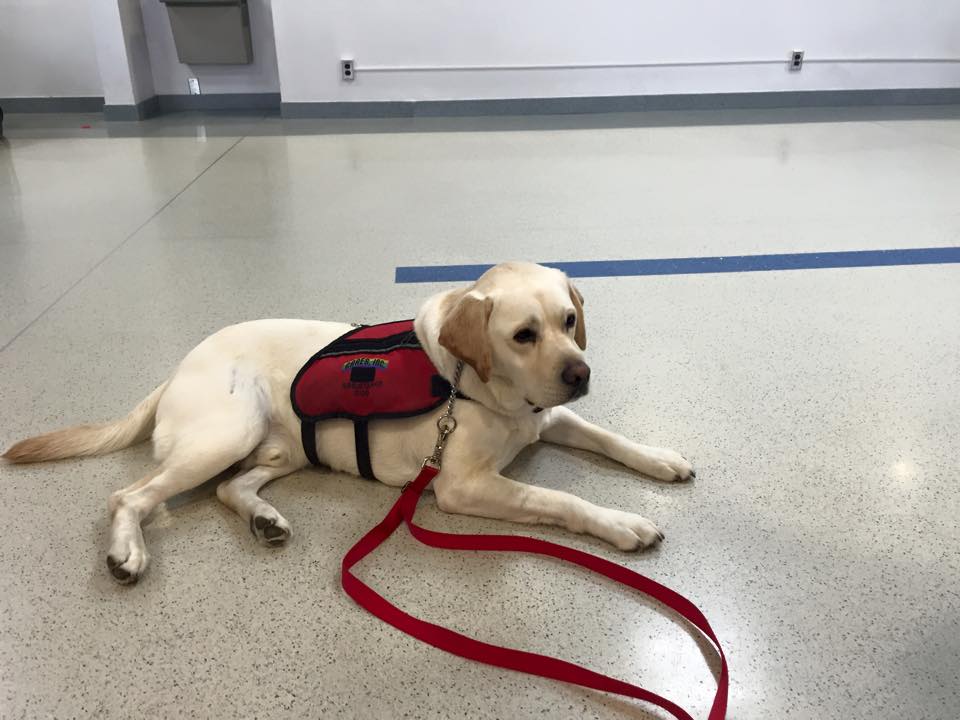 Treatments for Elle's disease was an "extremely delicate life-support system that would require constant maintenance," her mother, Stefany Shaheen, recalls in her memoir Elle & Coach: Diabetes, The Fight for My Daughter's Life, and the Dog Who Changed Everything (Hachette Books). A delay in detecting abnormal blood sugar levels could result in such complications as seizures.
Elle had to test her blood sugar 10 to 12 times a day and take insulin injections every time she ate and before she went to sleep.
Then, in 2013, a yellow Labrador Retriever named Coach came into her life. Coach is a medic-alert dog, trained to detect fluctuations in blood sugar levels and sound a warning if there are abnormal surges or drops. Elle, the granddaughter of U.S. Sen. Jeanne Shaheen, was on a waiting list for two years with the nonprofit group, CARES, Inc., in Concordia, Kansas, before she got Coach in 2013.
Training a dog like Coach takes more than 2,000 hours.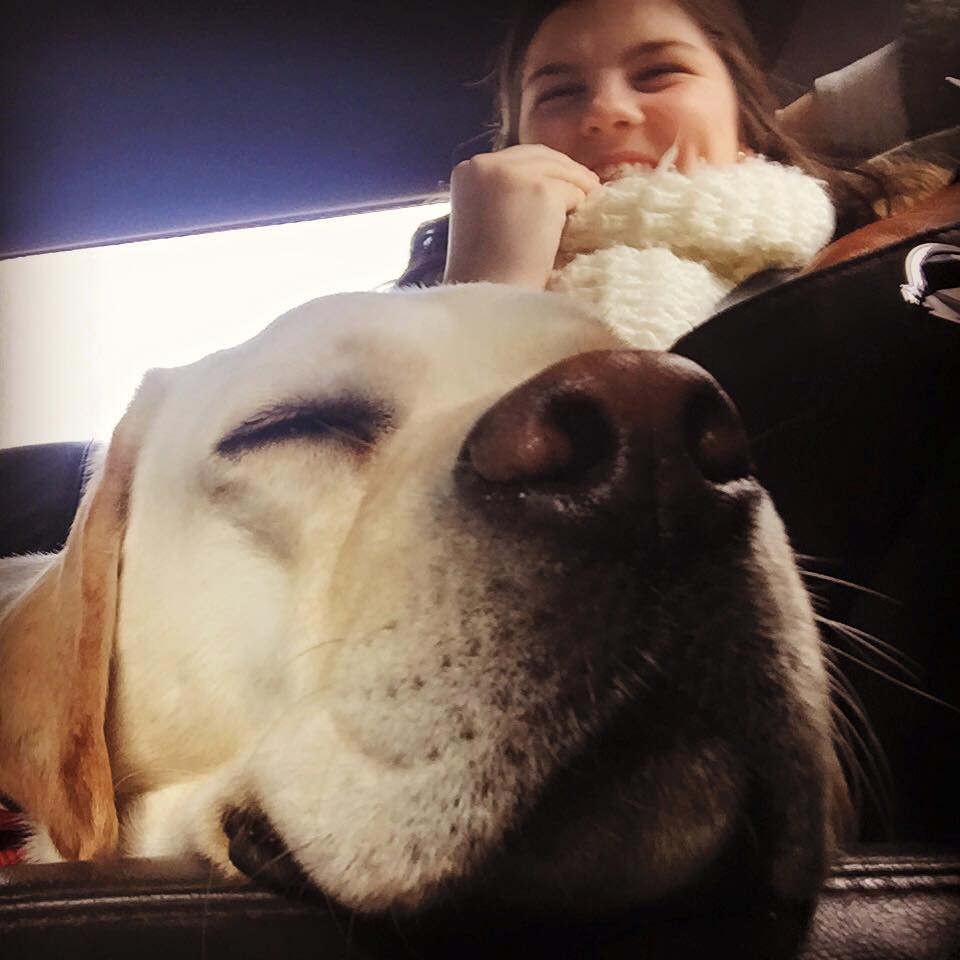 "The immediate feeling of relief came over me, especially the first time he alerted me," Elle, now 15, told ABC News. Coach had the opportunity to demonstrate his skills during the TV interview, alerting Elle to a spike in her blood sugar right on camera.
"Something wrong?" Elle said to her dog, interrupting the interview. She tested her blood sugar, and found that it was high. Had Coach not been there, she said she'd probably have waited at least another hour to test her blood, and sugar levels might have been much higher.
For his hard work, Coach received an enthusiastic, "Good boy! Good puppy!" Judging by how enthusiastically he wagged his tail, that was clearly reward enough.
The American Diabetes Association's magazine, Diabetes Forecast, recently ran a feature diabetes-alert dogs, noting that they are becoming more and more popular. But, the author pointed out, "a dog won't replace a blood glucose meter and continuous glucose monitor, but it provides another layer of security as well as a friendly and watchful presence for better peace of mind."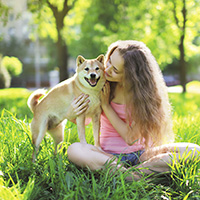 Canine Body Language- your dog is trying to tell you something
Dogs communicate their wants, needs, happiness and fear primarily through body language. Are you ready to learn what your dog is trying to tell you? Download this e-book to learn more.