On Monday evening, a fire suddenly broke out in the home of a Florida family, with all four family members, including two young children, and their dog, Maxx, inside. When firefighters responded, Maxx led them to the children's room, where the four-year-old and two-year-old were trapped.
A neighbor was able to break windows using patio furniture, freeing the mother, Margo Feaser, who works as a Seminole County Sheriff's Office deputy and is an Army veteran. When firefighters arrived, they rescued Feaser's husband, Brent, and were met by Maxx, a German Shepherd Dog. Local news station WFTV reported that Maxx is a retired police dog (scroll down for video).
"Maxx, the family dog, is credited with assisting firefighters through the heavy smoke to the location of each of the two children," a press release from the sheriff's office reported.
Maxx was treated for smoke inhalation and is expected to recover completely. The four family members are in stable, but serious/critical, condition.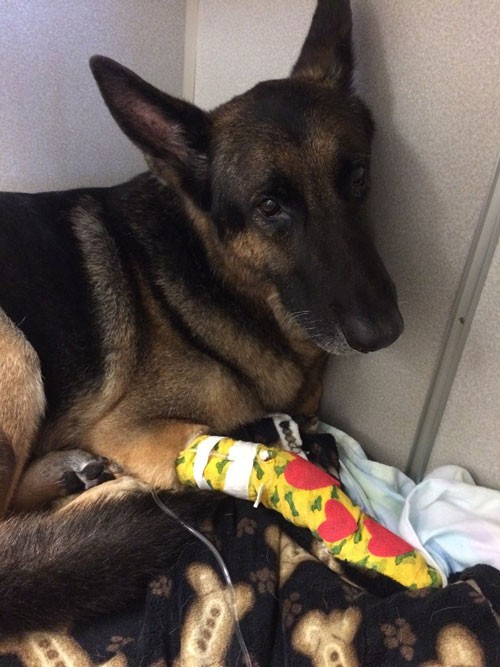 The home was a complete loss, and the fire is considered an accident, according to a preliminary investigation. A GoFundMe account has been set up to assist the family with medical, veterinary, and housing expenses. "There is a long road to recovery and rebuilding for the Feaser family ahead," the page reads.
The sheriff's office is also accepting donations. Checks should be made out to the Seminole County Sheriff's Office Employee Benevolent Fund and mailed to 100 Bush Boulevard, Sanford, FL 32773, attention: Feaser Family Fund.
Related Stories:
Autism Service Dog Saves Family from Fire