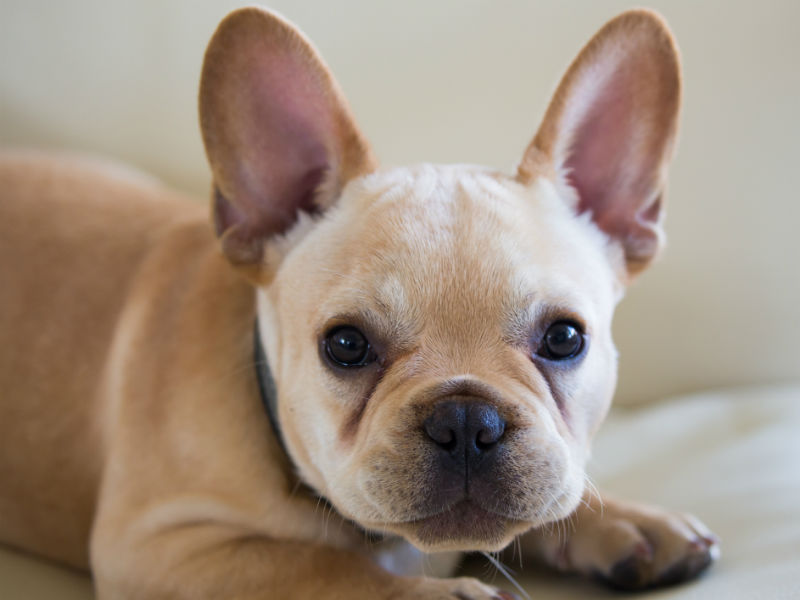 Once again, the French Bulldog took New York City's top spot in the 2016 ranking of the most popular AKC-recognized dog breeds in the U.S.
The French Bulldog was also recognized as the #1 pup in San Fransisco, Honolulu, and West Palm Beach.
The Labrador Retriever was NYC's 2nd most popular dog, which ended the Bulldog breeds' hold on the top two spots in the city's rankings. Making their debut in the top 10 popular breeds in NYC is the Shiba Inu, jumping from 11th in 2015 to 9th this year.
"After being a one-two punch in NYC for years, the Bulldogs were separated by the wildly popular Labrador Retriever" said AKC Vice President Gina DiNardo. "The Frenchie remains the top dog in NYC, and their popularity has been growing across the country."
New York City's Top 5 Breeds for 2016
3. Bulldog
5. Poodle
* Registration data pulled from New York City zip codes as specified by U.S. Postal Service
True to the diversity of NYC, there were notable favorites among the city's distinct neighborhoods:
Astoria: Bulldog
Chelsea: French Bulldog
East Village: Bulldog
Financial District: French Bulldog
Murray Hill: French Bulldog
New Dorp: German Shepherd Dog
Park Slope: French Bulldog
Riverdale: Havanese
Tribeca: Bulldog
Upper East Side: Cavalier King Charles Spaniel
Upper West Side: Labrador Retriever
Washington Heights: French Bulldog
We also announced our nationwide rankings today in a press conference at our new pet care space, AKC Canine Retreat. The intelligent, family friendly Labrador Retriever firmly holds on to the number one spot on the most popular list for a record-breaking 26th consecutive year.
While the Labrador Retriever continues its reign as America's dog, the Rottweiler has been slowly but surely rising up the list over the past decade. The confident, loyal and loving Rottie was the eighth most popular breed in the nation in 2016, its highest ranking since landing at number two in 1997. The Rottweiler has risen nine spots over the past decade and is poised for a comeback.
Most Popular Breeds Nationwide 2016
4. Bulldog
5. Beagle
Learn more about all of the AKC-recognized breeds here. And for the list of the top 10 most popular breeds in America click here.
Related: