For 12 years, Stephen Knight gave up everything—his family, his job, his home—in favor of an uncontrollable addiction to crystal meth. Now, drug-free for five years, he's helping other addicts recover without losing their one source of unconditional love: their dogs.
Knight's nonprofit organization, Dogs Matter, provides cost-free foster care for dogs of individuals entering drug and alcohol rehabilitation centers and transitional living facilities. Since the Texas-based program launched in December 2014, it has taken in 24 dogs and reunited 20 of them with their newly sober owners. In addition to running the organization, Knight now works as a substance abuse counselor, which gives him access to people who may need his program most.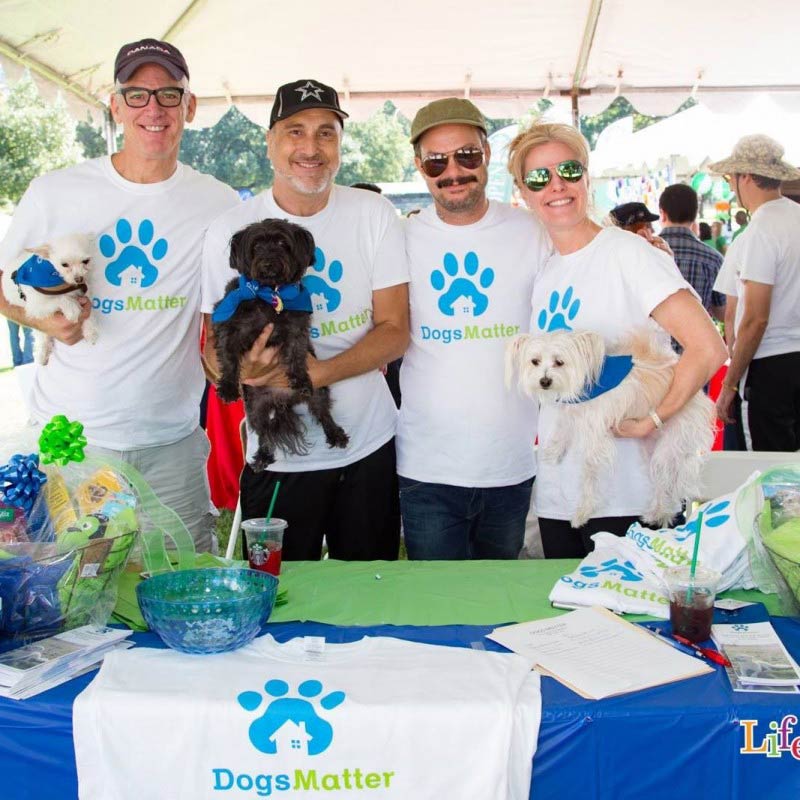 The most recent success story is that of Kelli Timmons (pictured above), who has had her 8-year-old dog, Tedward, since he was a puppy. Timmons moved to Dallas last year and was struggling with alcoholism and homelessness. But going to rehab meant she would have had no other option than to give up Tedward—that is, until she met Knight who put Tedward into foster care. She suffered a few setbacks along the way, Knight explains, but is now six weeks clean and has an apartment and a job. She and Tedward were reunited earlier this month.
"Her dog was her motivation," Knight says. "And you could tell how happy the dog was to be with her again."
Knight was inspired to start Dogs Matter after he took in the dog of a friend who had relapsed after recovery and was planning to drop off the dog, named Jayde, in a city shelter. At the time, Knight had been clean for seven or eight months, he says, so he offered to keep Jayde. Little did he know how much that decision would positively affect him.
"I later realized how important Jayde became in my recovery," he says, adding that those recovering from drug and alcohol abuse have a much lower chance of relapse if they own a dog. "It gives you a sense of responsibility," he explains.
Only a few months into launching Dogs Matter, an owner dropped his dog, Zippy, off at a shelter in Texarkana, Texas, before entering rehab at the Homeward Bound Treatment Center in Dallas. When the workers at the treatment center heard what happened, they contacted Knight, who was able to retrieve Zippy from the shelter and put him with a foster family. Zippy bonded so well with the family that after the owner decided he wasn't able to care for him, the family decided to keep him permanently.
The program is made up with a network of about eight regular foster homes, including Knight's. Before a dog is placed in the home, Knight arranges for a veterinary appointment to ensure that the dog is healthy and to have all vaccinations updated—in many cases, the dogs haven't been taken care of as well as they should have been, Knight explains. Veterinary care is provided throughout the dog's stay as well.
Knight has come a long way from where he was five years ago—living in his car and getting arrested, and he credits much of it to Jayde and the second dog he added later, Dakota, for teaching him about unconditional love and helping him stay clean.
"The first year of recovery is hard because you have destroyed just about every relationship you had," he says. "But I had this dog who I had to get up and feed and walk every morning, and waking up to that furry face made the days that were hard to get out of bed worth it. It kept me going at times when I felt very alone."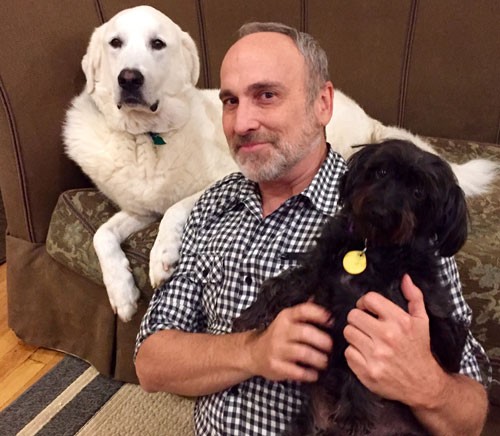 Unfortunately Knight's limited foster network makes him turn away as many pets as he takes in, he says. Individuals interested in volunteering or setting up a similar program in their city can contact him at (214) 714-8460 or through the website. Also, tax-deductible donations, which help pay for the care of the animals, can be made through Paypal.
Knight currently operates only in the Dallas area but is hoping to soon expand to Austin and, eventually, other cities, like Los Angeles and New York.
"I hope to make Dogs Matter a movement. It's been nothing less than a miracle for me," he says. "I really appreciate the second chance I've been given."
Meet Knight and Timmons in this video produced by WFAA: