In less than 24 hours, a puppy went from having a big scare to getting a new home.
On November 17, Marion County Fire Rescue crew members in Florida responded to a call of a young chocolate Labrador Retriever who had fallen into a drainage pipe.
"She wasn't trapped but she was scared and wouldn't come out," explains James Lucas of the fire department.
The crew used an air bottle to coax the puppy close enough to the edge of the culvert that they could lift her out and then took her to Marion County Animal Services to check for a microchip. When one wasn't found, the crew brought the puppy back to the station. One firefighter paramedic offered to keep the puppy if no one came forward.
On November 18, after photos of the rescue were shared on Facebook, a family claimed the puppy belonged to them. They reported the six-month-old dog had gotten loose. But when they arrived at the station and saw how closely the puppy had bonded with the firefighter, they had a change of heart.
"The family saw how happy the dog was and how happy the firefighter was, so they said he could have the puppy," Lucas told AKC.org.
See the photos of the rescue, by James Lucas, below: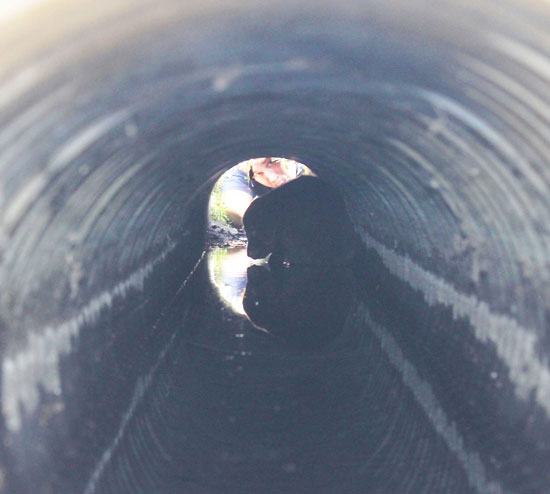 The puppy in the drain

The crew inspects the situation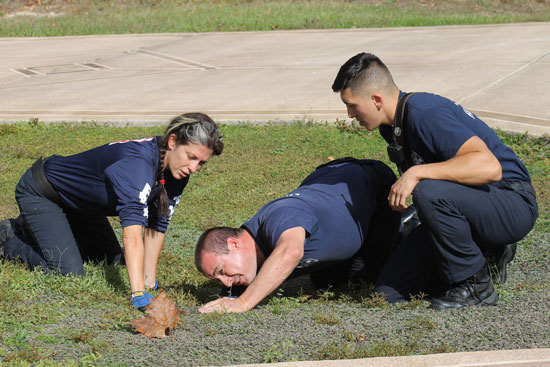 An attempt to free the puppy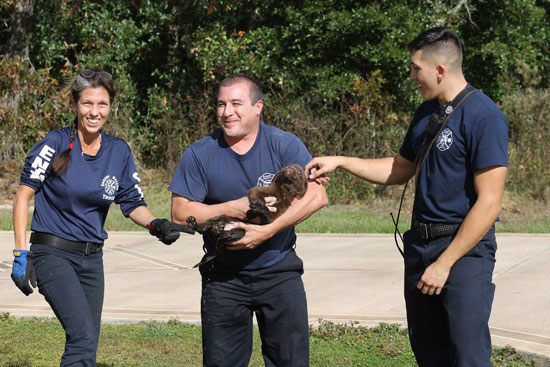 Success!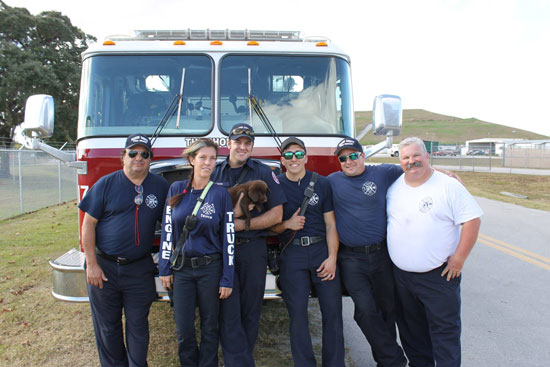 The crew and their new mascot