It was an event to rival the emotional 1935 farewell to the fans by the great Bambino himself. On August 29, Miss Babe Ruth, a Labrador Retriever, celebrated her retirement from baseball.
As the official bat girl of the North Carolina's Greensboro Grasshoppers, the exuberant black Lab has been fetching balls, retrieving bats, and making people smile at the team's games for nine seasons, 649 consecutive home games. It's estimated that she's wrapped her gentle mouth around 5,000 bats and 4,000 balls, and she did it all with joyful leaps and bounds and a wagging tail.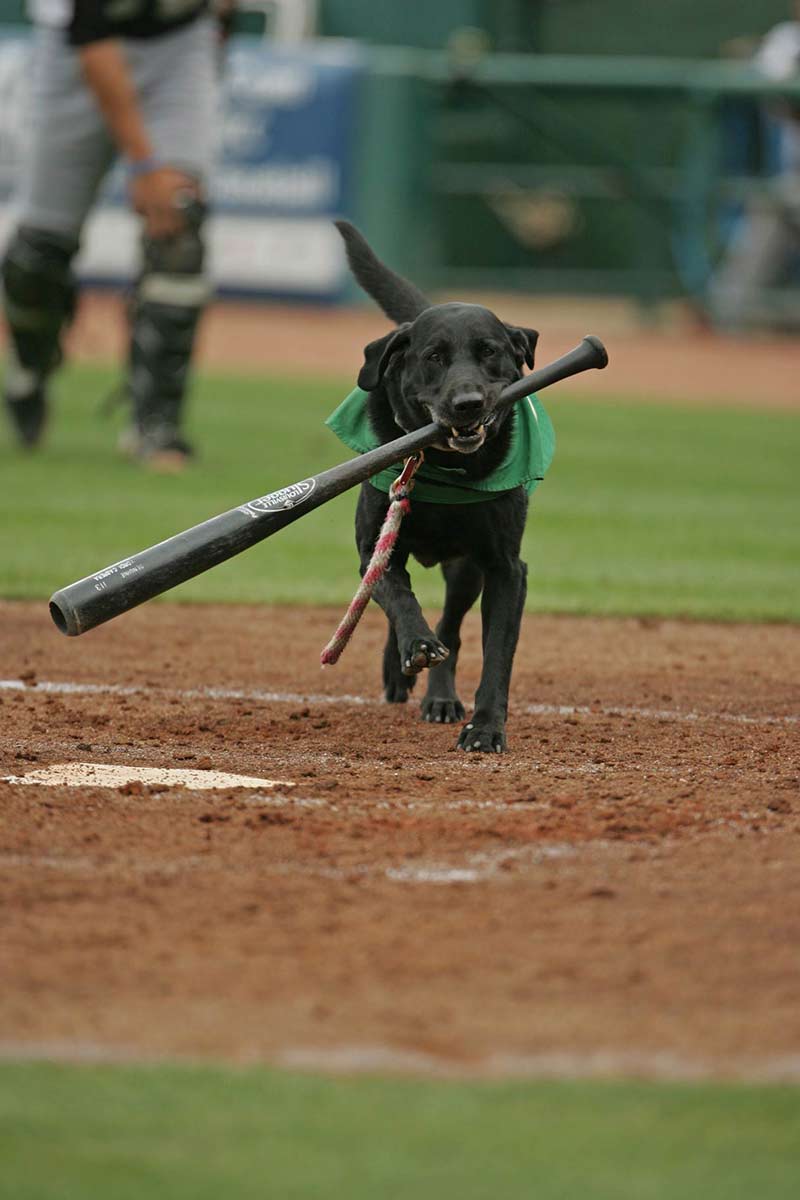 Photo Courtesy Dano Keeney
Now approaching her 10th birthday (October 11), the team has decided it's time for her to take life a little easier.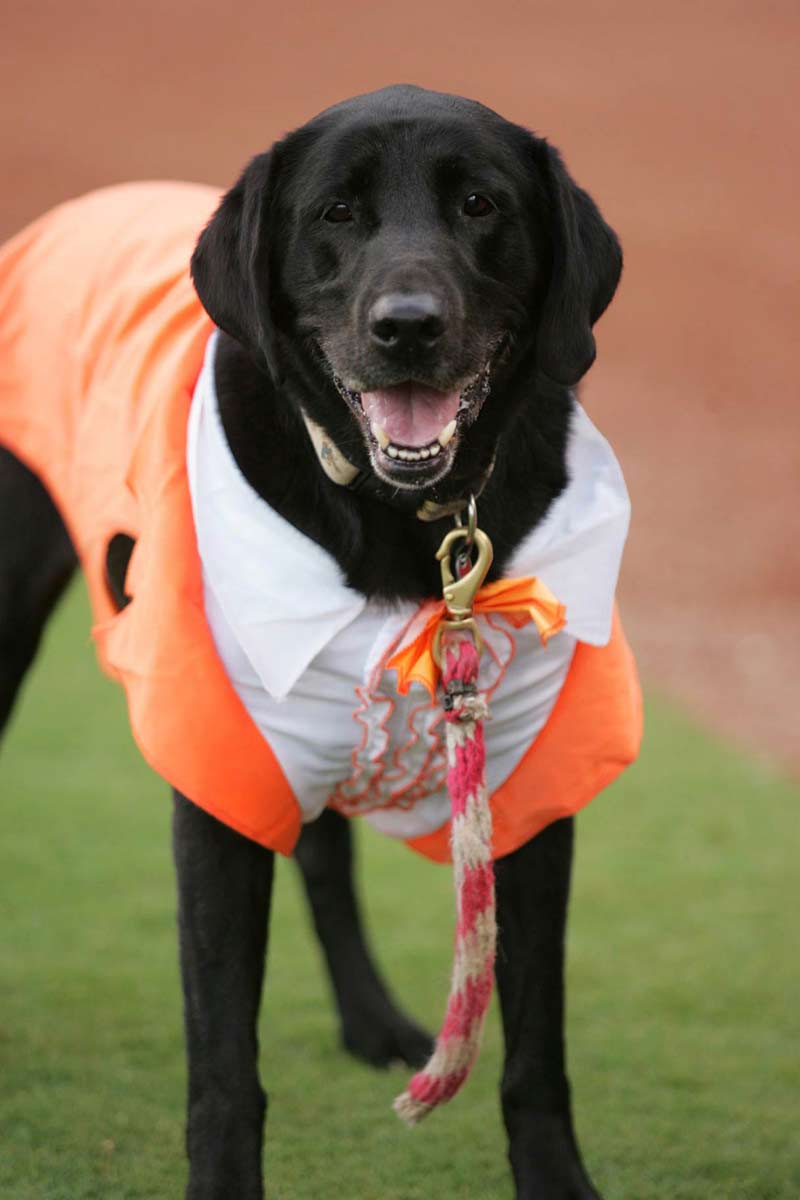 Photo Courtesy Dano Keeney
"It's kind of sad to see Babe's career coming to an end, so we want to send her off in a very special way," said Donald Moore, the Grasshoppers President and General Manager, in a press statement. "She's been such a huge part of our team and community that hopefully folks will want to come out and see her at least one more time."
Moore added, "It's hard to believe time's gone by this quickly because it seems like just yesterday she was a little pup coming back from the trainer."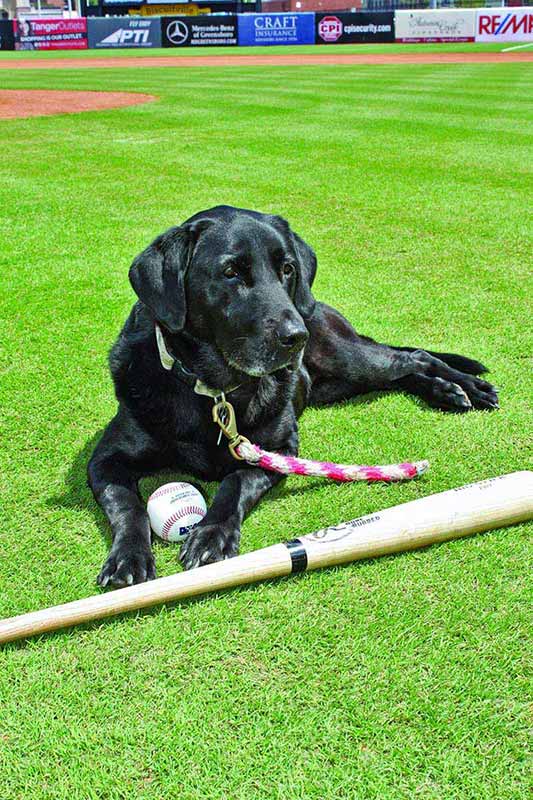 Photo Courtesy Amanda Williams
While she'll still be involved with the team, the physically taxing work at the games will now be performed by her brother, Master Yogi Berra, and niece, Miss Lou Lou Gehrig. She works her final game on September 2.
Miss Babe Ruth has become such a baseball legend that she will be given a singular honor upon her retirement. The bucket in which she carried her balls will become part of the collection at the National Baseball Hall of Fame and Museum in Cooperstown, New York. Moore said the bucket is the same one she's used since she started her job, as a 9-month-old pup.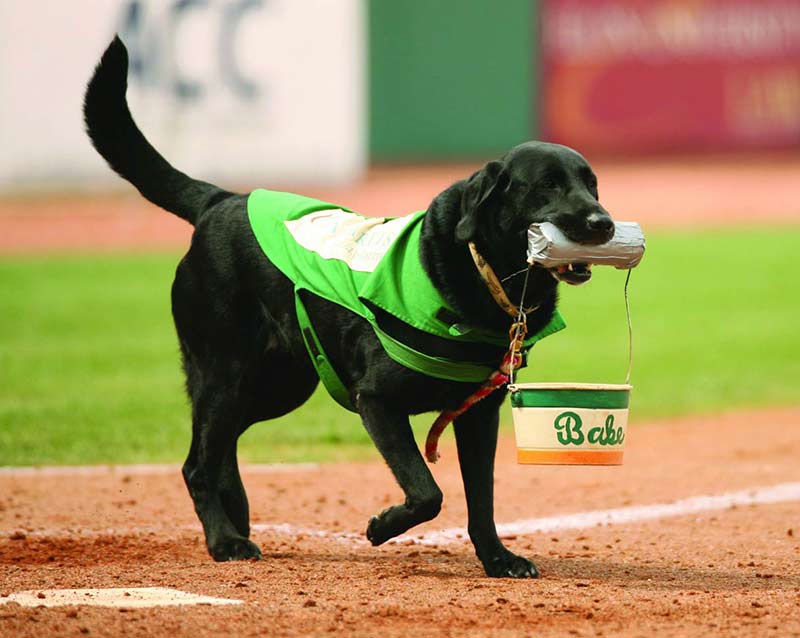 Photo Courtesy Dano Keeney
Cover Photo Courtesy Amanda Williams