We love to hear the stories of the people and dogs competing in AKC events!
AKC Obedience/Rally Field Representative Sharon Hodgens-Wood sent us a few reports from around the rings at recent AKC trials: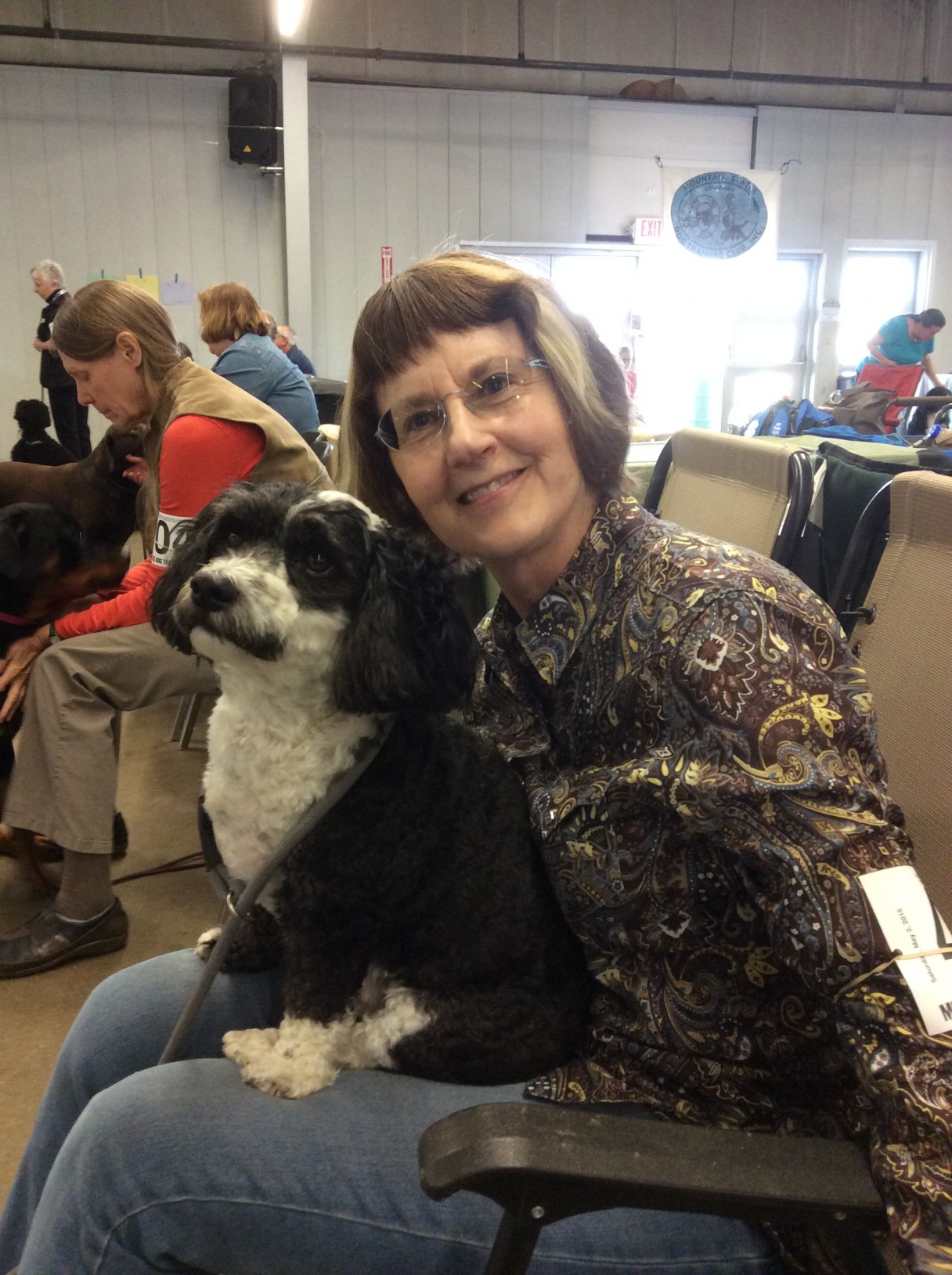 Zedo is Therese Clemons' first dog and she just earned her 2nd qualifying score in Rally Novice A at the Mountain States Dog Training Club trial. Zedo is a Havanese and was the biggest puppy in his litter. Therese calls him a "hunky Havanese". When they aren't at a dog show or training for one they visit Zedo's friends at the nursing home.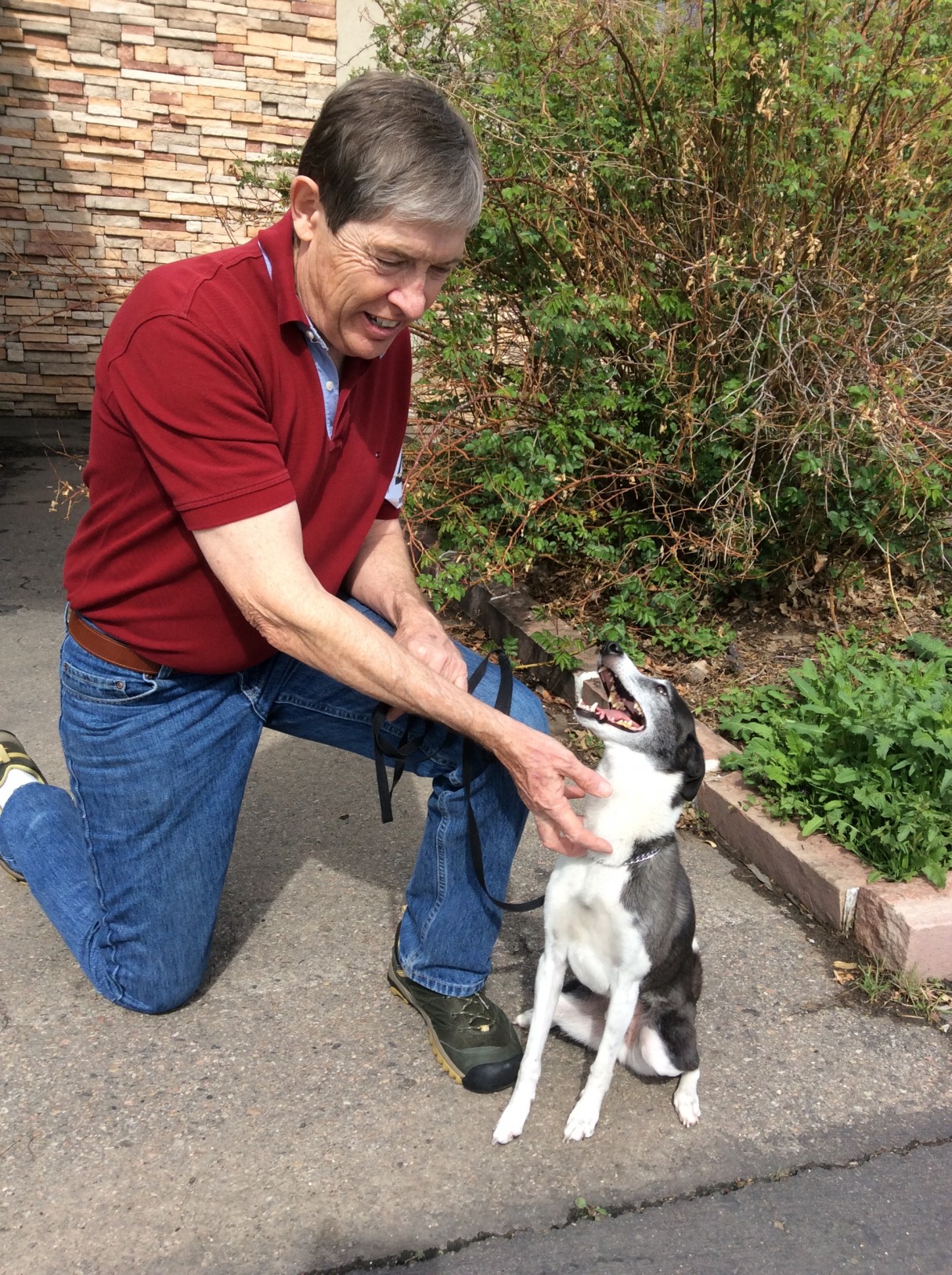 Ted Nelson 'inherited' his All American Dog "Levi" from his daughter when she moved to Shanghai for her job. Levi is a rescued Italian Greyhound mix that Ted refers to as 'Italian American'. Now Levi has a CD and a brand new RE just earned at the Mountain States Dog Training Club trial and Ted says his daughter can't have him back! Ted originally got into Obedience with Rottweilers and he thought training would help Levi's shyness problem. Levi is much more outgoing now but group stays still present a problem when Ted goes out of sight, so they will try Pre-Open next.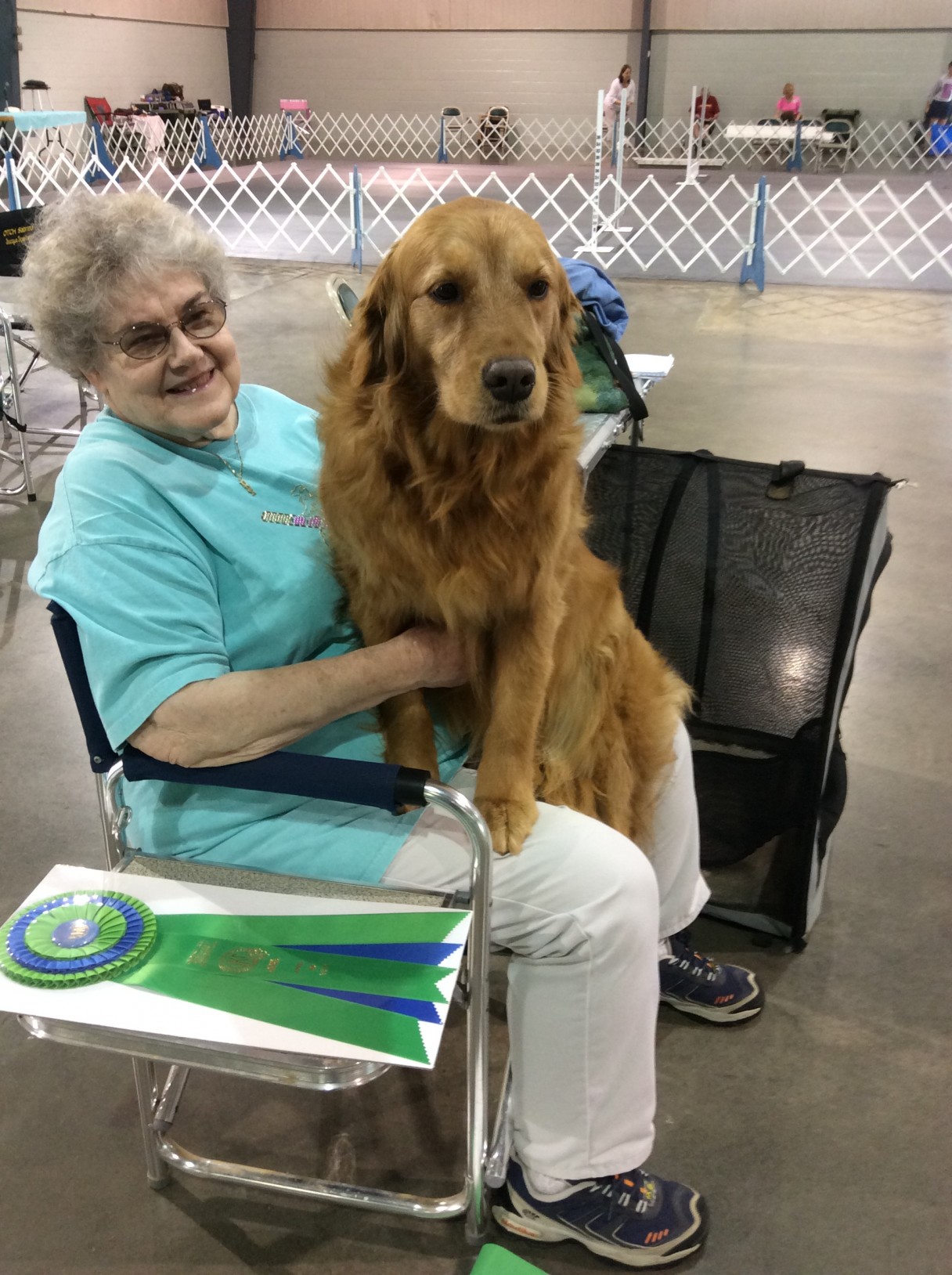 Elinor Posy and her Golden Retriever "Tryssie" started the five-day Perry, GA cluster with not qualifying (NQ) in both the Open B and Utility B obedience classes, but two days later they put it together to win High Combined! And they finished a UDX7 title this weekend after a year of showing. Tryssie was Elinor's pick puppy from the first day and has always loved to sit on Elinor's lap - even at dog shows. In addition to the new UDX7 title, Tryssie has a MACH3 and has participated in the AKC Obedience Classic, National Obedience Championship and National Agility Championship since 2010.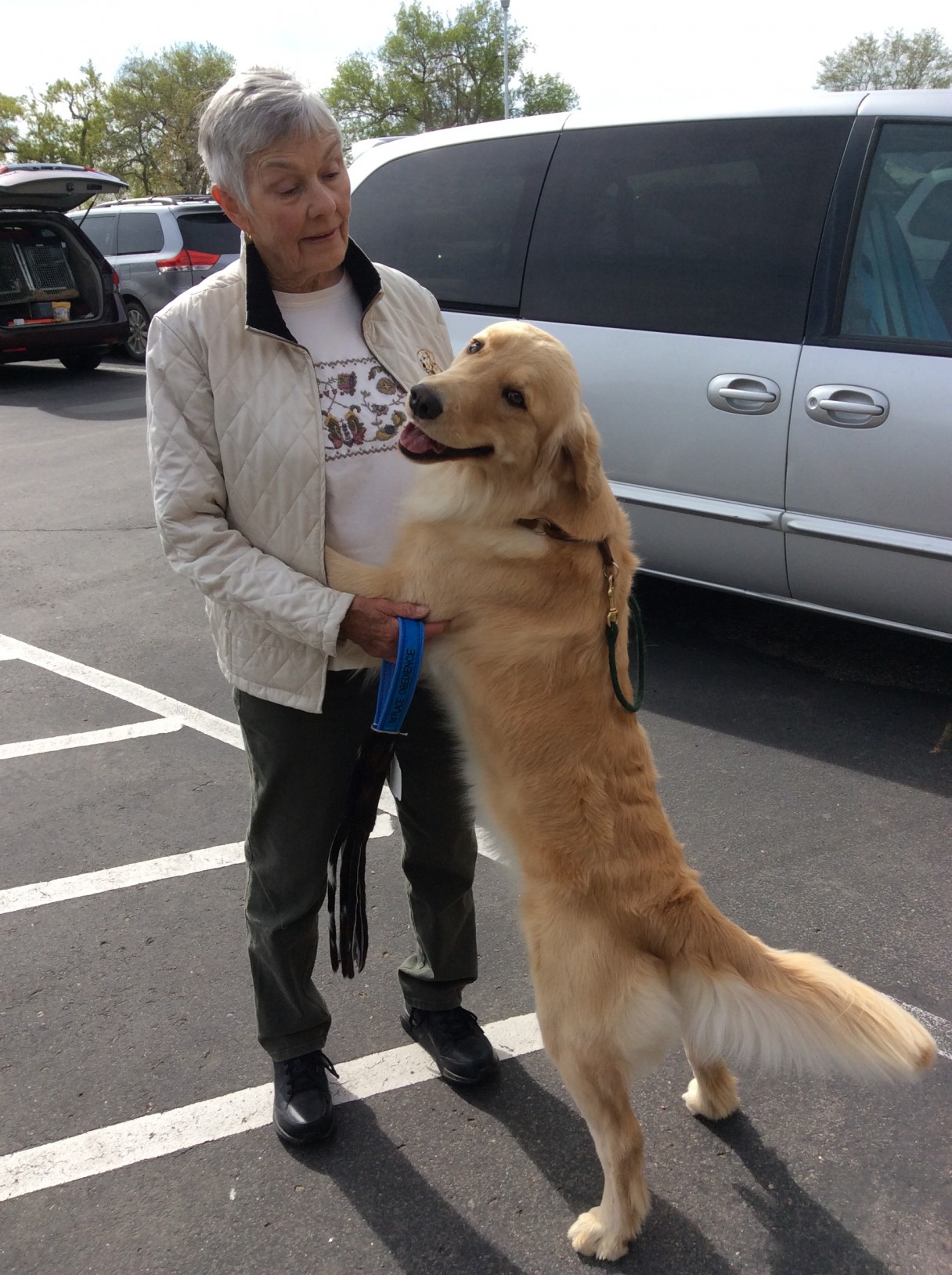 Tater won a great new toy by placing First in Open A and earned a new CDX as well at the Mountain States Dog Training Club trial. Tater's owner, Jeanne von Barby, showed her only 4 times to complete the CDX title and will be moving on to Utility soon. Jeanne has been active in AKC events for 35 years and does Tracking, Hunt Tests and Conformation as well as Obedience. She says the fact that Tater is glued to her is a major factor in their success.