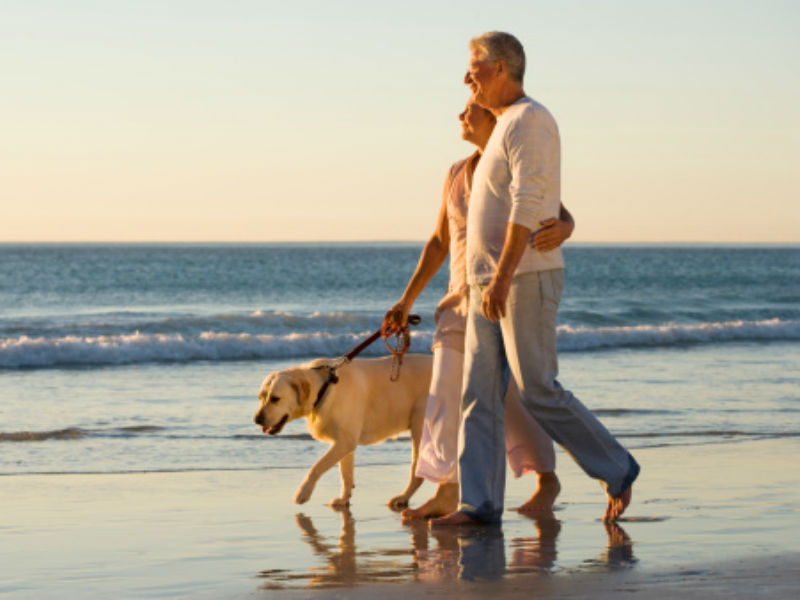 We may not need another reason to call our dogs "man's best friend," but thanks to a new study, we have one. Researchers in the United Kingdom found that mature dog owners (age 65 and older) walk an average of 22 more minutes a day than individuals of the same age who don't have dogs. For Fitbit fanatics, that adds up to about 2,760 steps.
The study, which was published June 9 in BMC Public Health, also found that the senior dog owners conducted their walks at a brisk pace and were more likely than non–dog owners of the same age to reach 150 minutes per week of moderate to vigorous physical activity, as recommended by health professionals. An American study by Michigan State University in 2011 came to a similar conclusion, noting that younger and older dog owners see more physical-activity benefits than middle-aged dog owners.
"Owning a dog, may therefore motivate older adults to engage in appropriate levels of physical activity for health," concludes the study, which was conducted by researchers at Glasgow Caledonian University and the University of Lincoln in collaboration with the Waltham Centre for Pet Nutrition, owned by Mars Petcare. "Health promotion professionals could consider encouraging appropriate dog ownership, or shared care of a dog to promote physical activity in older adults."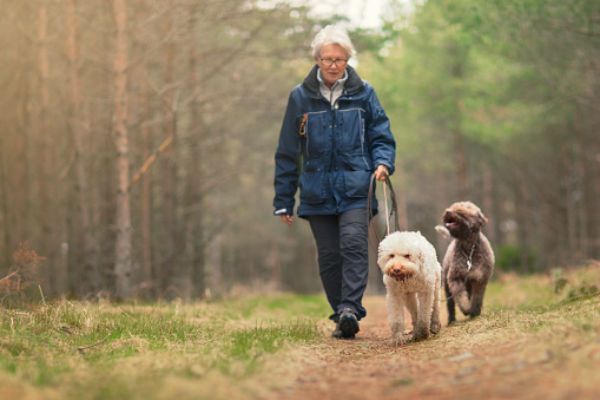 Brandi Hunter, AKC's vice president of public relations, recognizes the physical benefits of dog ownership, but notes one caveat to this recommendation: "Owning a dog can definitely increase your activity and exercise levels," says Hunter. "However, it is important to find a dog that fits your lifestyle. Some dogs require more exercise than others and you should choose a dog whose energy level fits your interests. It is the best way for you and your dog to have a happy and energetic life together." (Use the AKC breed match tool to see which breeds are most appropriate for your lifestyle.)
Previous studies have noted additional advantages enjoyed by dog owners, including lower stress levels, healthier hearts, and fewer feelings of loneliness. In fact, in the 2013 AKC 21st Century Dog Owner Survey, 72 percent of the 737 dog owners polled named "health" as a benefit of dog ownership. Of course, almost all participants (99 percent) cited the most obvious perks of sharing your life with a dog: companionship, love, and company.
Read also: