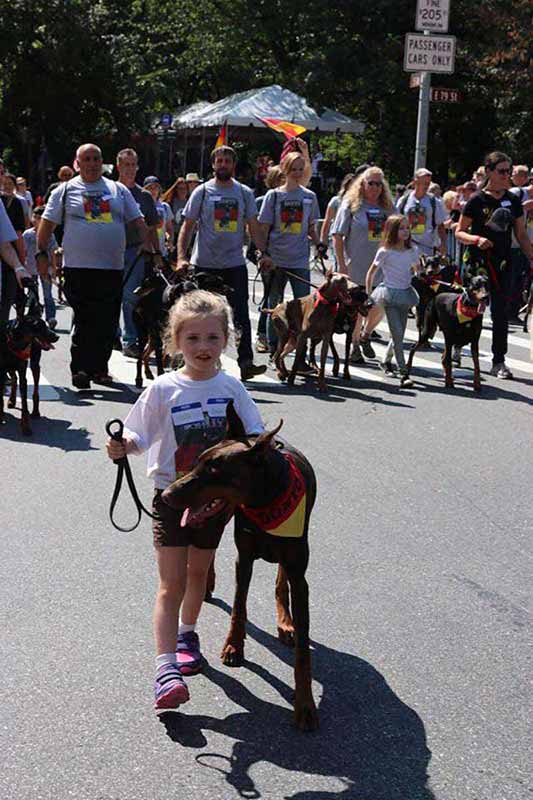 Thirty-three Doberman Pinschers, led by a 5-year-old girl and her dog on a leash, strode proudly up Fifth Avenue to celebrate their heritage in the German-American Steuben Parade, September 19, in New York City.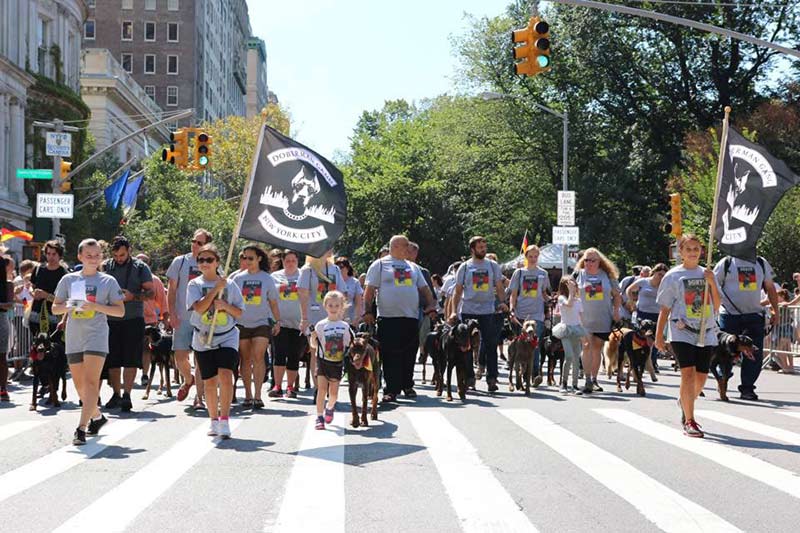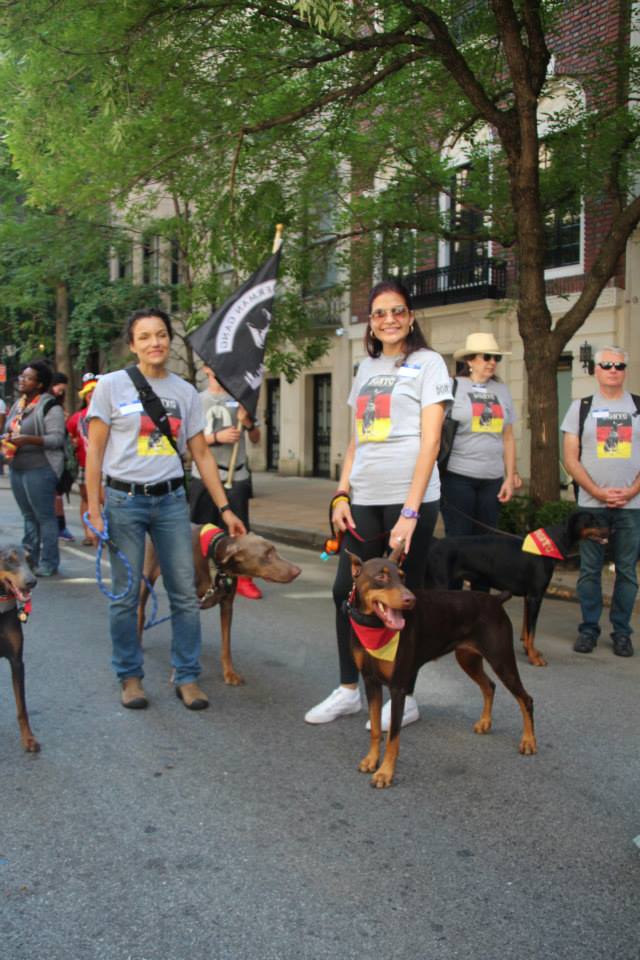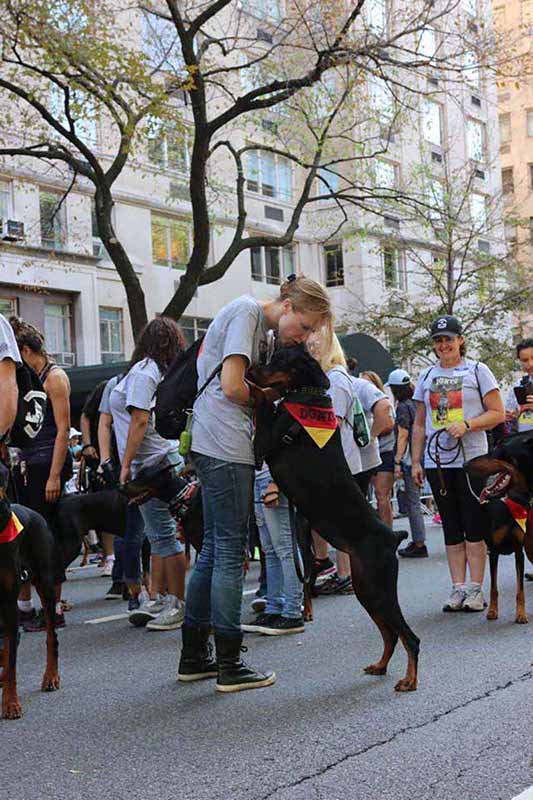 There were cheering crowds, oompah bands, horses, and such strange sights as a float carrying a giant beer stein and wild revelers. The dogs remained calm, happy, and eager to get pets from the thousands of spectators lining the one-mile route, despite many distractions that might have proven too much for many dogs.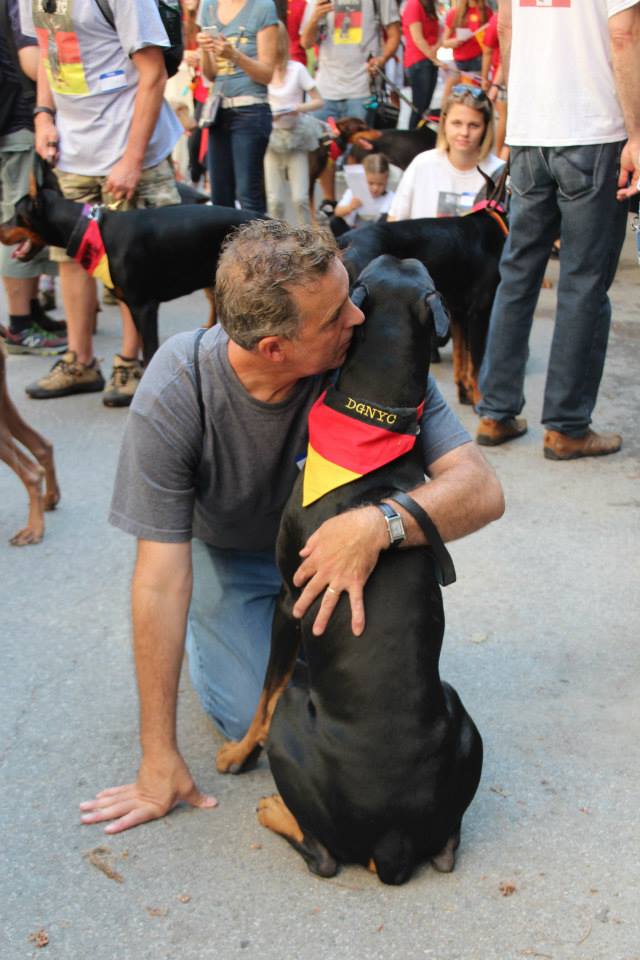 Many people commented on the dogs' good manners, saying that they were surprised to see how well every one of them handled it all. For at least a third of the marchers there had been a warm-up months earlier. They prepared for the event by passing the AKC's Canine Good Citizen or Community Canine test at an AKC Meetup held earlier in the year.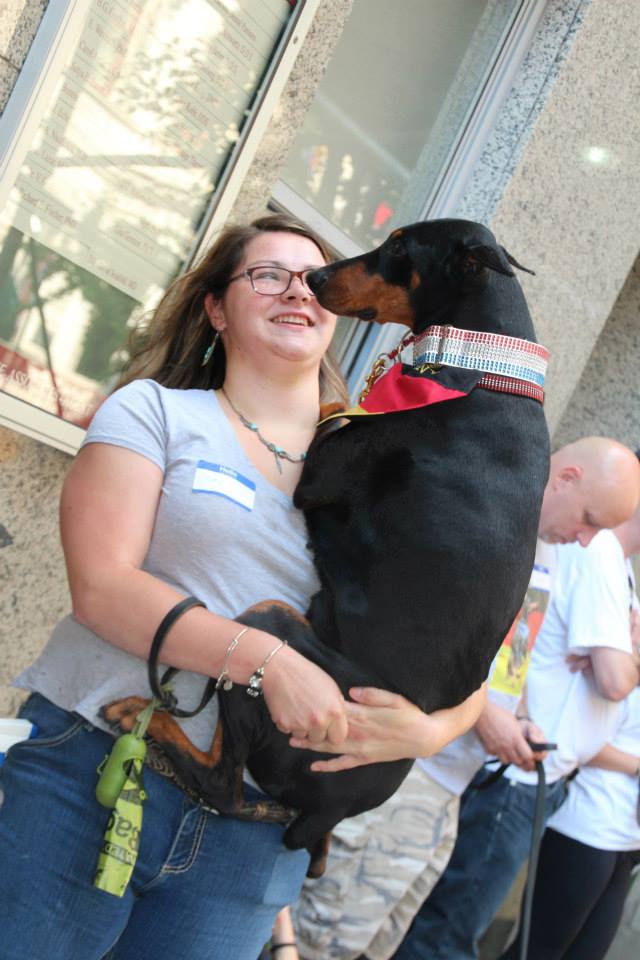 The group—the Doberman Gang of NYC (DGNYC)— invited a representative of another German breed, a Leonberger who also holds a Community Canine title, to join them.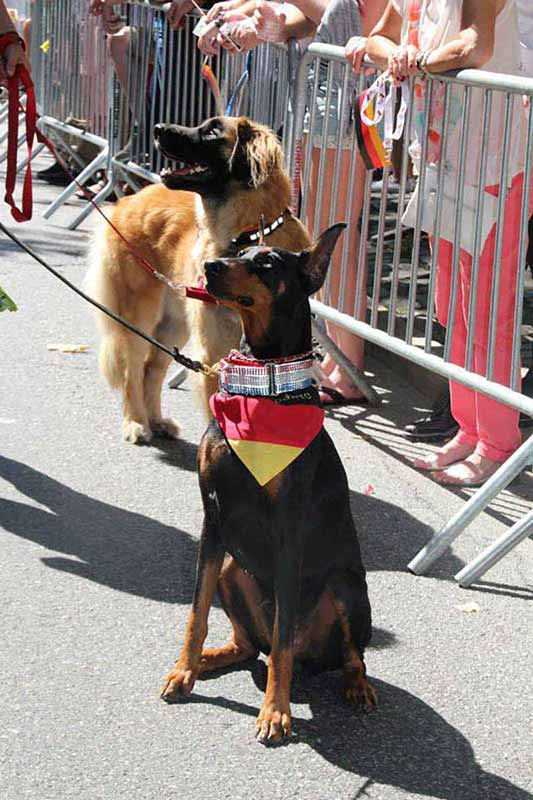 The DGNYC frequently participates in activities like this to combat the misconceptions about the breed they love. What better way to demonstrate good manners and solid temperament than marching in a NYC parade, with a 5-year-old and her big Dobe leading the way?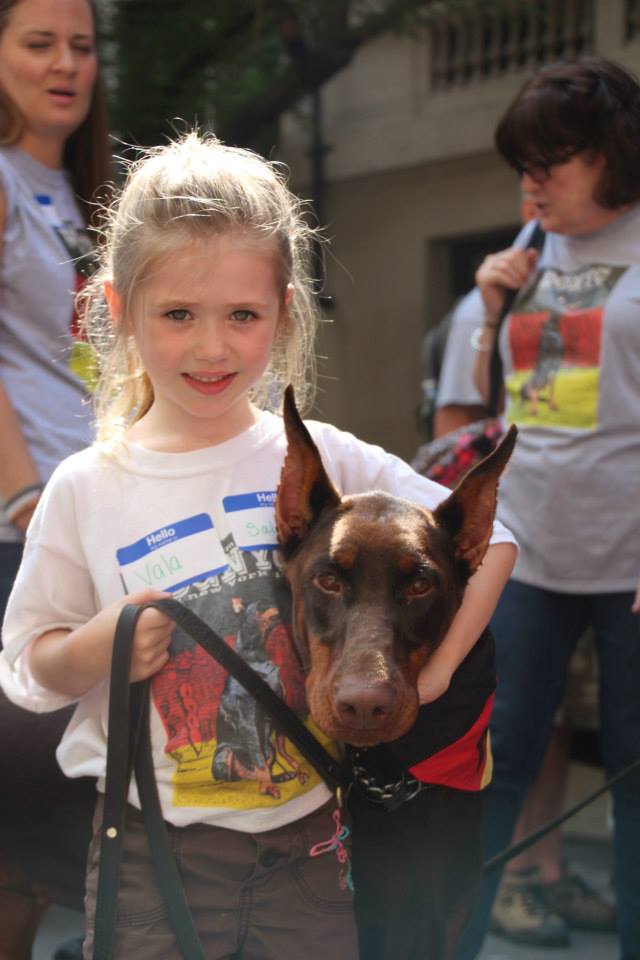 Photos courtesy Yukiko Ogawa
Check out another group of Dobermans taking the American Kennel Club Canine Good Citizen Test here: